Treasurer Scott Morrison has promised to protect Australians'
superannuation
savings from "undue erosion by fees and insurance premiums" – a move that could save young people up to $522 per year.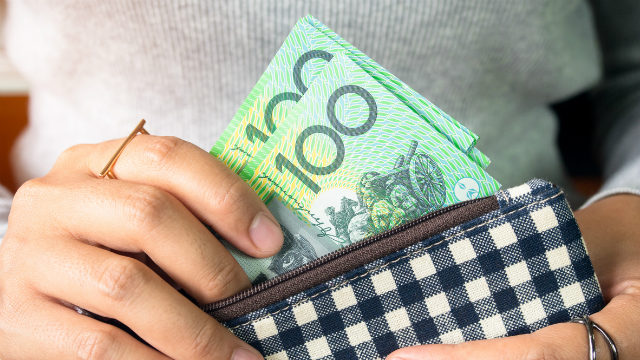 In his 2018-19 Federal Budget, the Treasurer announced the Government's Protecting Your Super package to address important steps towards improving the super system for young people who have had multiple employers and superannuation accounts over short periods of time.
The proposed changes include:
A 3% annual cap on administration and investment fees charged on superannuation accounts with balances of $6,000 or less will be applied.
Exit fees on any superannuation accounts will be banned.
A requirement on superannuation funds to only offer insurance on an opt in basis in relation to accounts:

that have balances below $6,000;
of new members who are under 25 years old; or
that have not received a contribution for 13 months or longer.

The Australian Taxation Office (ATO) will be tasked with consolidating inactive super accounts with balances of less than $6,000 and transferring those funds to member's current accounts where possible.
Canstar Research found that around 60% of superannuation funds on Canstar's database have default life insurance, with some funds automatically charging a 25-year-old for over $300,000 in death cover and over $500,000 in total and permanent disability (TPD) insurance.
Canstar's General Manager of Wealth Josh Callaghan said these levels of cover are inconsistent with the sort of insurance needs that Australians in their early 20s would have.
"When thinking of life insurance coverage we typically consider how much would be required to clear large debts, such as home loans, and provide for the surviving family to ensure they are not forced into a desperate situation," Mr Callaghan said.
"It's unlikely that someone under 25 would have a house debt and dependents and therefore, would not need anywhere near this level of cover."
Some great improvements to super for customers;

1. The end of lost super
2. No more default life insurance for young people and low balances
3. No exit fees and fee caps #Budget18 #superannuation

— Josh Callaghan (@CallaghanJosh) May 8, 2018
Canstar Research found the top default insurance premium paid by a person aged under 25 on its database was $522 per annum for $200,000 in death cover and $60,000 in total and permanent disability (TPD) insurance.
Mr Callaghan said the cost of insurance on a low superannuation balance puts a significant performance hurdle in front of people.
"For a young member paying $522 a year for insurance with a balance of $10,000, this means that their fund needs to earn 5.22% p.a. above the inflation rate just to break even," Mr Callaghan said.
"That's over 7% return to ensure their balance doesn't go backwards."
Mr Callaghan said the overall "low-level of tinkering" with Australia's superannuation system was welcome in this Federal Budget, giving consumers "positive, practical changes".
The Australian public can submit responses to the Government's Protecting Your Super package up until 29 May 2018.