Disproportionately affected by recent proposed changes to super, SMSF trustees have turned their attention to alternative tax-effective investment options, writes
Neil Rogan
, General Manager of Investment Bonds for Centuria Capital.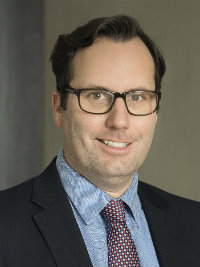 SMSF trustees may not be the only Australians voicing their concern about the changes to super recently proposed by the Federal Government, but they have certainly been among the most vocal. No one likes the Government interfering with their savings, and not only because of the adverse effect of specific changes. There is also the argument that the proposed changes are retrospective, the case for potentially unintended consequences, and the fear that the changes won't stop here.
Wealthier Australians are more likely to have an SMSF than less well-off Australians. Indeed, research undertaken on behalf of ASIC[1] suggests that in order for an SMSF to be truly cost-effective, the fund balance needs to be more than $500,000, and according to the ATO, the average balance of the nearly 600,000 SMSFs now in operation, is just over $1 million.
These figures explain in part why SMSF trustees are up in arms about proposed changes to super. High net worth individuals will be more affected by the changes, because the changes were designed for this purpose, to limit super tax concessions for wealthier Australians.
For the many SMSF trustees who have treated their personal super fund as a means not only of saving for retirement, but also to build up wealth to pass on to their children and grandchildren, they are being forced to re-think their strategy. Super may no longer be the gold standard in tax-effective investment, and for some, the changes may in fact signal the demise of super as a tax-effective, or even viable retirement and savings structure.
The proposed cap of $500,000 in after-tax contributions for example, means that downsizing SMSF trustees intending to sell the family home and put the proceeds into their SMSF will no longer be able to do so if the proceeds exceed $500,000. And the annual contribution cap also curtails their ability to build up wealth during their working life.
At the same time, it's important to identify other tax-effective strategies that can supplement retirement savings. Creating a private company or family trust structure in which to hold investments, or alternatively, investing and contributing to an investment/insurance bond are among the most common ways of tax effective-investing, outside of super.
Setting up a private company can defer tax-payable
A company structure can be a good tax-deferral mechanism for investors on a higher marginal tax rate than 30%. Funds transferred into the company structure, and earnings on those funds, are taxed at the company rate of 30%, not at the investor's marginal tax rates, which can be closer to 50%.
On the other hand, it's not all upside. Setting up and maintaining a company structure can be expensive. There are regulatory requirements (such as preparing a tax return, complying with ASIC regulations etc.) which incur a cost, and generally require the services of an accountant. In addition, and more importantly from a tax perspective, a company structure can only ever defer tax. As soon as money is transferred out of the company to an individual, the individual must pay the difference between the company tax rate and his/her marginal tax rate.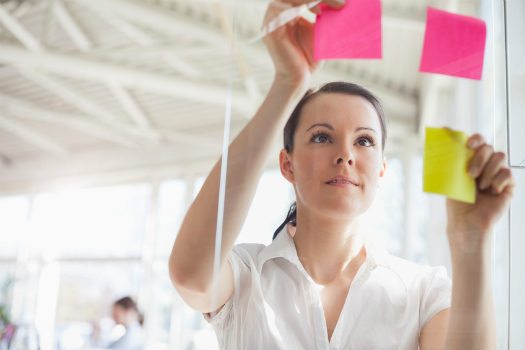 An investment bond can deliver a fully tax-free return
An investment bond is technically speaking a life insurance product, with a life insured and a nominated beneficiary. However, in essence, it operates like a tax-paid managed fund. Just as an investor in a managed fund chooses from range of portfolios, an investor in an investment bonds chooses a portfolio which matches his/her investment objectives. Depending on the manager, portfolios range from defensive assets like fixed income and cash, to higher growth options like equities and property as well as mixed funds.
An investment bond is tax paid, because investment earnings are taxed at the company rate of 30% within the bond structure, and paid by the bond issuer. Earnings are reinvested in the bond, and the investor does not receive any income, so pays no income tax.
A benefit of an investment bond is that at the end of 10 years, all the proceeds from the bond are tax free. At the same time, investment bonds are flexible, in that it is possible to access funds before 10 years, and at that point pay the difference between the company tax rate and personal tax rate, less any franked dividends.
Unlike super, there is no limit on the amount an investor can contribute to an investment bond, and additional annual contributions of up to 125% of the previous year's contribution can be made.
Bonds are also effective wealth transfer tools. Because they are technically life insurance policies, there is a nominated beneficiary, who will always receive the proceeds of the bond tax-free, even if the life insured dies before the 10 year period. In addition, and unlike most other assets, an investment bond does not form part of an investor's estate, and can therefore be given to any nominated beneficiary, tax-free.
Ultimately, every investor's situation is different, and for many investors, super remains the most tax-effective option available. For many SMSF trustees, however, who are more likely than most to be affected by the new caps on contributions and transfer limits, taking a closer look at alternative options, like an investment bond, is well worth the time and effort.
Canstar provides an information service and in giving you information about investment products Cansatr is not making any suggestion or recommendation to you about a particular product.
The information in this article represents the opinion of Neil Rogan, General Manager of Investment Bonds for Centuria Capital.
You should consider the appropriateness of this information having regard to your individual situation and seek taxation advice from a registered tax agent before making any decision based on this information. The information contained in this brochure is general advice and is not intended to be a substitute for specific investment and/or taxation advice and does not take into account your objectives, financial situation or investment needs.
For more information, read our detailed disclosure, important notes, and additional information.
[1] Rice Warner, Costs of Operating SMSFs, May 2013 <http://download.asic.gov.au/media/1336058/cp216-RiceWarner-cost-of-operating-smsfs.pdf>