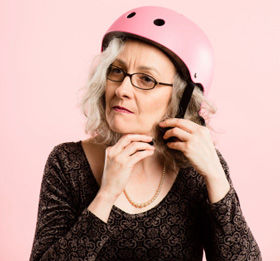 Effective 1 July 2012 it became a statutory requirement for self-managed superannuation funds (SMSFs) to consider, within the investment strategy of the Fund, whether contracts of insurance are appropriate for the members of that Fund. That isn?t to say that life insurance must be held for the members of the Fund, but simply that it must be considered. The amended legislation under the Superannuation Industry (Supervision) Act reads as follows:
"The trustee of the entity must formulate, review regularly and give effect to an investment strategy that has regard to the whole of the circumstances of the entity including, but not limited to, the following:
(a) the risk involved in making, holding and realising, and the likely return from, the entity's investments, having regard to its objectives and expected cash flow requirements;
(b) the composition of the entity's investments as a whole, including the extent to which they are diverse or involve exposure of the entity to risks from inadequate diversification;
(c) the liquidity of the entity's investments, having regard to its expected cash flow requirements;
(d) the ability of the entity to discharge its existing and prospective liabilities;
(e) whether the trustees of the fund should hold a contract of insurance that provides insurance cover for one or more members of the fund." SIS Reg 4.09
"There was an acknowledgement in the Cooper Review several years ago of a level of underinsurance with regards to members of SMSFs," says Managing Director of The SMSF Academy, Aaron Dunn. "This led to the amendment of the Act whereby Trustees must now consider whether holding insurance is appropriate."
For some members of SMSFs, particularly those who are older, close to retirement and who have a larger asset base, insurance cover may not be required. For many other SMSF members though, personal insurance may simply have been forgotten – or accidentally cancelled.
"I think the one thing when you talk about this with individuals is to not let your insurance lapse through a transfer from the retail industry across to a SMSF," says Mr Dunn. "Quite often when people make the decision to transfer to a SMSF, they transfer across, cancel their life and total & permanent disability cover that is within their previous retail fund and then find – to their surprise – that they are now uninsurable for some reason that they weren?t expecting. It may be their age or a medical condition. Either way, if you are transferring from retail to SMSF, do not let your existing insurance lapse before you have new cover in place."
Some members, in fact, may decide that retaining their existing insurance cover is more cost-effective than applying for new cover through their SMSF. "Some people actually may retain their previous retail fund with enough money in it to retain the personal insurance cover," explains Mr Dunn. "If it is an employer-sponsored fund with a level of group life cover they may find that it is a very cost-effective option for them."
Some members, on the other hand, may decide to get a far more specifically-tailored insurance solution within the SMSF. Either way, ensure that as a Trustee, you have considered the insurance needs of each member and have documented the decision made.