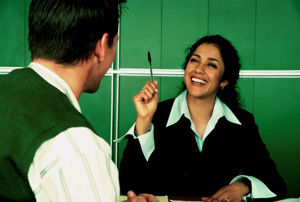 They are not for everyone, but with approximately $500 billion in funds under management, the self-managed superannuation fund (SMSF) sector is becoming a force to be reckoned with.
In order to fulfil their role SMSF Trustees need passion, dedication, time, money and – above all else – at least one professional adviser. While they are seen as "DIY" funds, the reality is that as a Trustee you may well require the services of:
a financial planner, to assist with investment or insurance advice;
an accountant or tax agent to assist with financial paperwork;
a solicitor or other estate planning specialist;
an auditor – this is a compulsory requirement for SMSFs.
With so many finance professionals now advertising themselves as SMSF specialists, how can Trustees ensure that they are getting good quality advice? Aaron Dunn is Managing Director of The SMSF Academy and is one of Australia's leading experts in the area of Self-Managed Super Funds. He provided his thoughts on how SMSF trustees should go about selecting an adviser.
"There is a very broad range of professionals who provide services to self-managed superannuation funds so I think the first thing for would-be SMSF trustees is to do some homework to ensure that they are dealing with someone who actually knows enough about it and who really is a specialist in the area," he says. "It is a very diverse industry – for example there are around 16,500 accountants and tax agents who lodge SMSF returns. But some of those lodge very small numbers, so the level of competency that they have is something that is of concern for the tax office."
Mr Dunn advises trustees to check the skill set and the qualifications of their adviser. Trustees should determine what qualifications their adviser has and ask them both the number of SMSF clients they have as well as what level of detail they undertake in SMSFs.
"The industry is constantly evolving and requiring greater specialisation from SMSF advisers,? says Mr Dunn. "An example of that in the audit sense is that where a fund needs to be audited every year, from 1 July this year the auditor must now be an approved ASIC auditor. So there?s now an ASIC registration that must be fulfilled and my current understanding is that less than half of those auditors who would be eligible have become registered."
Should trustees seek all advice under one umbrella?
"No, not necessarily," says Mr Dunn. "There are specialist administrators now that can provide all the potential services under one roof, but the local accountant is still is very much at the forefront of the industry. Ultimately it comes down to the relationship that you have with the professional and being comfortable that they have the right competencies to cover off your circumstances – whether you?re I the accumulation phase, the pension phase or transitioning between the two."
It?s also important to remember that, at the end of the day, the responsibility for the correct administration of the SMSF rests with the individuals who chose to become trustees of the fund. Receiving poor advice doesn?t absolve that responsibility – so make sure that you are comfortable with and confident in the advisers that you choose.