If you won a share of last night's $150 million Powerball jackpot – the biggest in Australia's history – what would you spend it on? Past winners reveal what they did with their haul.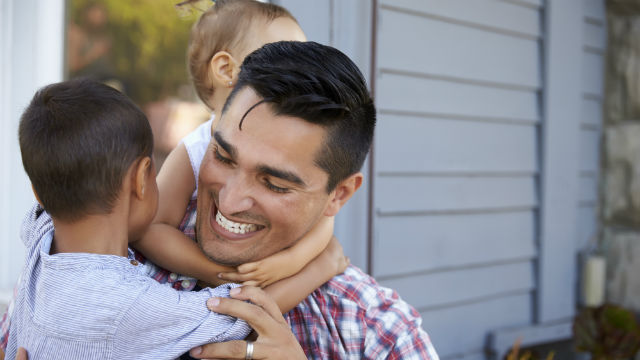 Lottery company The Lott, which staged this week's record $150 million draw, expected that up to half of all Australian adults were expected to enter the lottery.
Results of Powerball draw number 1218, Thursday, 19 September, 2019:
Winning Numbers – 26, 4, 17, 5, 18, 8, 31
Powerball – 9
Last night, there were three Division One winners who each scored $50 million. There were 18 Division 2 winners, who each won about $126,000.
The Lott reports that in the 12 months to 30 June 2019:
10 Powerball division one winners across Australia pocketed a total of more than $398.5 million in prize money.
During this time, the biggest individual Powerball prize was $107,575,649.08, which was won by a Sydney healthcare worker on 17 January 2019. Her windfall set a new record for Australia's biggest individual lottery winner.
Victoria and New South Wales each had three division one winners.
What would Australians do if they won Division One in Powerball?
The Lott has also revealed how previous winners used their haul.
"Almost three-quarters (72%) of division one winners said they shared their winning news with their partner and immediate family. Just over a quarter (27%) also told their close friends. Only a few winners (4.8%) told no one," The Lott spokesperson Ally Ramsamy said.
"An overwhelming number of our winners told us enjoying a glass of bubbly was the first thing they did to celebrate."
What Aussie Division One winners did with their prize:
Invested money for the future – 70.41%
Helped family and friends – 55.10%
Paid off mortgage (in part or full) – 54.08%
Bought a new car – 35.71%
Donated to charity – 22.45%
Bought a new house – 20.41%
Enjoyed a holiday – 20.41%
Retired from work – 15.31%
Paid off family/friends' mortgages – 10.20%
Changed jobs or went part-time – 10.20%
Started a new business venture – 1.02%
Of course, keep in mind the odds are stacked against entrants winning a major prize in the first place. All lotteries are a form of gambling, as they are games based on chance. On average, if you buy just one game of Powerball, the chance of winning Division One, by matching seven winning numbers and also getting the separately drawn Powerball number, would be just one in 134,490,400, according to The Lott.
What would Australians do if they won $100,000?
New data from Canstar.com.au reveals what Aussies would do if they received a $100,000 windfall.
Booking a holiday was the preferred option for close to one-third (30%) of the nation.
More than a quarter of the adult population (27%) would put the money towards their home loan or buying a home, with one in 10 (10%) revealing they would use it to purchase an investment property.
Men and women have different ideas of how to spend $100,000: Women's first inclination would be to book a holiday (32%), while men would invest the money (35%).
One in five (20%) Aussies would give money to loved ones.
Buying a car is also on the radar for close to one fifth of the nation (19%).
What Aussies would do with $100,000
Book a holiday – 30%
Invest the money –28%
Put money towards or pay off my home loan– 27%
Give money to loved ones – 20%
Buy a car –19%
Pay off my credit card debt – 16%
Upgrade my home – 14%
Go shopping –13%
Put it in my super –13%
Pay off another loan – 12%
Donate to a charity – 11%
Buy an investment property – 10%
Start a business – 8%
Pay my HECS/HELP debt – 7%