Data has revealed Millennial and Gen X peer-to-peer lending investors utilise the one-month market more than any other.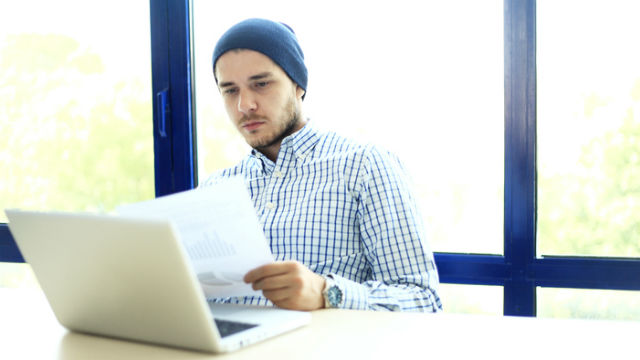 Analysis of the $150 million invested in peer-to-peer lending (P2P) platform RateSetter since its 2014 launch shows over 70% of Millennial and Gen X investors on the platform have invested in the one-month market.
For the one-year market, this figure was only 40% for Millennial investors and 42% for Gen X investors.
CEO of RateSetter Daniel Foggo said the one-month market provides a "stable, attractive return of around 4% p.a." with ready access to money.
"Far from wasting money on avocado toast, these young investors are seizing the opportunity to make their money work hard," Mr Foggo said.
Older investors on the platform appeared to have more favour towards RateSetter's three and five year lending markets.
% investing in each of RateSetter's lending markets since 2014
Millennials
Gen X
Pre-retirees
Retirees
1 month
72%
71%
59%
57%
1 year
40%
42%
47%
52%
3 year
39%
51%
56%
61%
5 year
36%
43%
44%
44%
Canstar's General Manager of Wealth, Josh Callaghan, said P2P Lenders are providing great returns to short-term investors for any age group.
"Millenials tend to value control and flexibility in their investments rather than being locked in, which might explain why they're taking up the shorter terms primarily," Mr Callaghan said.
"Younger investors have much easier access to equities and other investment products now which means that for their long-term money, it's more likely to be invested in one of these assets."
Where the money is coming from
According to the company's data, the average investment in the one-month market is currently $11,483, up from $3,777 two years ago.
Mr Foggo said if these funds weren't invested, it's likely they'd be earning little to no interest in a savings account.
"RateSetter's savvy investors are making their money work hard. Instead of leaving it in accounts offering poor returns, they are seizing the opportunity to earn a decent rate of return, even if it's only for a month," he said.
"Younger Australians realise that they won't get ahead by leaving their cash in a low interest rate bank account, so they are prepared to take a small amount of risk to earn better interest rates."
RateSetter research in July 2017 found most lenders using their platform had moved their money from bank savings accounts to invest in P2P lending.
Where have investors taken money from to divert to P2P?
Previous investment type
%
Bank savings account
56%
Domestic equities (shares)
17%
Bank term deposit
17%
Residential or commercial property
4%
International equities (shares)
2%
Managed fund
1%
Continued cuts to bank savings account rates appear to be driving growth in P2P lending, with RateSetter recording a 50% rise in investment through its platform over the last five months.
"We have reached the milestone of $150 million in loans far sooner than anticipated – because we are providing much-needed competition to the banking sector," Mr Foggo said.
Higher risk, higher reward
Mr Callaghan said P2P lending can open up access to higher returns by passing on some of the interest rate margin that would otherwise go directly to the bank's bottom line, but warns there are more risks involved.
"In P2P lending the two major risks are borrower defaults and the platform provider becoming insolvent," he said.
"Regarding borrower default risk, investors need to seek out platforms that offer provision funds or the ability to spread the borrowing risk across a wide number of loans, thereby, reducing the risk of being personally impacted by this risk.
"With platform risk, the market is now quite mature in Australia and there are a number of reputable platforms available, such as Ratesetter, who are a part of a larger global group."