Matt Leibowtiz, CEO and Founder at Stake
The USA is home to the largest share market in the world, with a diverse range of companies and listed funds to invest in. Wall Street opens investors up to global tech companies, banks and retailers, such as Apple, JPMorgan and Amazon. So, it's no wonder many Australian investors are choosing to invest in US stocks.
Each month at Stake, we report on what Aussie investors are trading and watching on our platform. Here's what we learned in April.
Most Traded Stocks on Stake
Tesla once again took out the top spot with Aussies trading Stateside.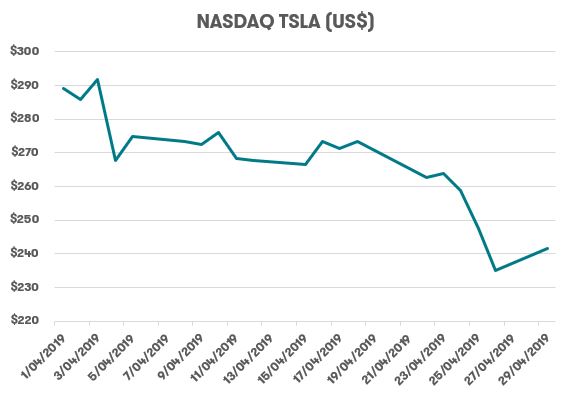 1. Tesla (TSLA) -16.38% for April
2. Apple (AAPL) +5.64%
3. Amazon (AMZN) +8.19%
4. Walt Disney Company (DIS) +23.36%
5. Atlassian Corporation PLC (TEAM) -1.99%
Most Traded ETFs on Stake
1. Direxion Daily S&P Oil & Gas Exp. & Prod. Bear 3X Shares ETF (DRIP) -5.15%
2. S&P 500 Vanguard ETF (VOO) +4.03%
3. Direxion Daily Jr Gld Mnrs Bull 3X ETF, (JNUG) -22.94%
4. ProShares UltraPro QQQ ETF, (TQQQ) +16.64%
5. 3x Inverse Natural Gas (DGAZ) +14.06%
Not sure what an ETF is? Read more about ETFs here.
Biggest IPO of the Month – The Zoom [ZM] IPO
Zoom has raised the bar. While a Facetime to your Mum may come with a fuzzy screen, Zoom is promising reliable video conferencing for up to 1,000 participants and 10,000 viewers. The thought of that many people on one call has us buffering, but they're delivering.
Universities, hospitals, banks and every boardroom in between are adopting the service and with a US$18b valuation, investors are wanting a slice as well. In the two weeks from Zoom's IPO to the end of April, it's share price zoomed up 17% and Stake traders were getting on board with hundreds of trades already being placed for the San Jose-based company.
Most Up in April
It was a strong month for both the S&P 500 and the Nasdaq both up 3.9% and 4.9%, respectively. While many stocks ended the month with gains, here are the stocks that exceeded the rest.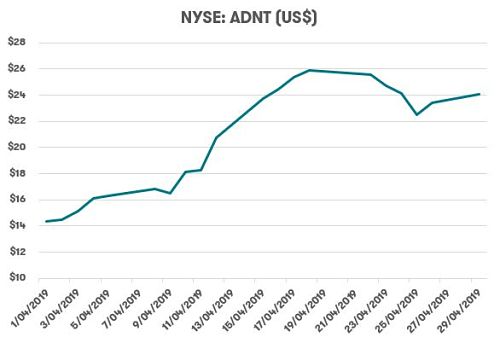 1. Adient (ADNT) +78.24%
2. Impinj Inc (PI) +74.69%
3. Anadarko Petroleum Corporation (APC) +59.98%
Most Down in April
1. Consolidated Communications Holdings Inc (CNSL) -64.33%
2. Phunware Inc.(PHUN) -50.44%
3. StoneCo Ltd (STNE) -29.97%
Considering investing overseas?
Deciding on any product to invest in should not be taken lightly. You should always consider the risks involved, carefully read the disclosure documents (FSG, PDS etc) and conduct your own research. For more on the risks and benefits of investing overseas, check out this article.
Cover image: vichie81 (Shutterstock)
---
Matt launched Stake after returning to Australia from the US, and finding it difficult to continue trading US shares. Having run global trading teams in the most sophisticated financial markets using the most advanced technologies, Matt set out to open up the world's biggest markets to the rest of the globe.