The Australian S&P/ASX 200 index has maintained its position above 6,000 points today after yesterday breaking through the so-called 'GFC barrier' for the first time in nearly 10 years.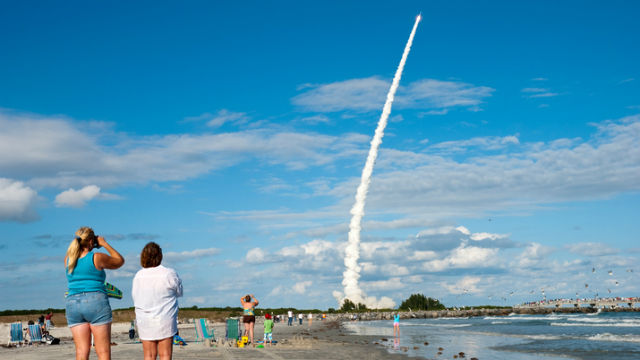 The benchmark index had been relatively flat for most of the year before posting gains of around 5% since the start of October, closing yesterday at 6,014 points.
Today, it closed 0.03% higher at 6,016 points.
Not since the global financial crisis struck markets around the world in early 2008 has the ASX 200 index, which represents Australia's 200 biggest companies by market capitalisation, been above 6,000 points.
This milestone comes a week after the Australian All Ordinaries index (All Ords) also broke the 6,000 points barrier.
The All Ords encompasses 500 of Australia's biggest listed companies.
Why has the ASX 200 been surging higher?
While a rally in Australian resources stocks (on the back of higher iron ore and oil prices) was the driver of yesterday's impressive gains, Canstar's General Manager of Wealth, Josh Callaghan, said there are two macroeconomic trends that have lifted the index since October.
Retirees with SMSFs are having an impact, according to Mr Callaghan, given the majority of the $700 billion held in SMSFs is now in drawdown mode.
"With the official cash rate firmly stuck at 1.5% and no increases likely in the medium term, there is a lot of this money looking to move up the yield curve and Australian shares are a logical home for the savings of some of these retirees," he said.
Mr Callaghan cited the rising popularity of exchange-traded funds as another contributor to the upward trend of the market.
"Vanguard's Quarterly ETF Report for September 2017 reported that $5.7 billion had already flowed into Australian ETFs this year, up from $3 billion over the whole of 2016," he said.
"The ASX200-related ETFs are among the most popular on the market, which will continue to put upward pressure on the index.
"The ASX Australian Investor Study (2017) found that 84% of lapsed investors intended to return to investing, so passing through this key milestone [6,000 points] is likely to be a trigger for them to return, which is why I'm pretty confident that we have a little way to go yet on this rally."
Chief Market Analyst at CMC Markets Ric Spooner said "time will tell" on whether the ASX 200 pushing beyond 6,000 points was a false break or a new dawn.
"While the ASX 200 broke only narrowly into new high ground yesterday, it did so with good trading volume, finishing close to its high for the day," Mr Spooner said.
"These are often indications of ongoing momentum that could yet re-emerge over coming days to push the index convincingly clear of resistance, indicating renewed confidence."