The head of wealth at Australia's biggest issuer of exchange-traded funds (ETFs), iShares Australia, talks to Canstar about the rising popularity of ETFs among Aussie investors and reveals which ETFs in the iShares range are most popular.
Canstar Q&A with Alex Zaika – Head of Wealth, iShares, Blackrock Australia
Q: ETFs seem to be soaring in popularity in Australia and around the world these days. What's driving this?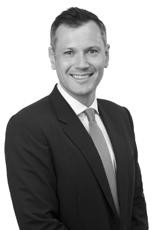 ETF popularity is soaring because they give investors what they want diversification, low cost and transparency. With over 150 ETFs listed on the ASX, investors can finally build complete portfolios using ETFs gaining exposure to all traditional asset classes.
In my opinion, a lot of Australian investors have wanted to build ETF portfolios for a long time but were hamstrung by limited choice. For example, it was only in December 2015 when iShares launched Australia's first global fixed income ETFs which allowed investors to build truly diversified portfolios across asset classes and regions.
Just 18 months ago the market was yet to break $21bn but has grown by more than 30%. The $28bn in Australian-listed ETFs is only the tip of the iceberg and growth is likely to accelerate.
Q: What types of investors are adopting ETFs?
One of the most attractive aspects of ETFs is they serve the needs of all investor types. Whether you are a first time investor with $5,000 or one of the most sophisticated global pensions investing $500,000,000, ETFs are attractive investment tools.
In Australia, the early adopters were retail investors along with their advisors but we are now seeing the institutional segment trading ETFs more frequently and increasing their holding periods. Just recently, an Australian institutional investor traded $130m into BILL, which is the iShares Core Cash ETF because the yield was attractive and holdings of the ETF are disclosed daily.
Another exciting development in Australia is seeing active asset managers trading ETFs. ETFs are very liquid so asset managers find them appealing for quick tactical trades or managing cashflow (e.g. with one trade using IEM, you can gain instant exposure to emerging markets or IHHY for high yield bonds).
Q: What are the most popular ETFs offered by iShares?
iShares has the largest range of ETFs in the world so we see investor trends first hand. Whilst regional exposures like Europe (IEU) and Japan (IJP) are popular today, the real standouts are our Core ETFs because they are very low cost and extremely high-quality.
For example, investors could build a diversified portfolio containing over 4,000 stocks and 4,000 bonds for around 0.20% – that's $20 for an investment of $10,000. With the International Shares Core ETF (IWLD) alone, investors can access over 3,800 stocks for just 0.16%. The level of diversification is staggering for such a low cost.
Our core builder tool helps investors to build low cost diversified portfolio in three easy steps.
Our range of Core ETFs in Australia include:
* Management fee as a percentage of a fund's net asset value. Subject to change.
Q: How will ETFs continue to differentiate from other investment products?
ETF usage will continue to grow because they are diversified, low cost and transparent. As the ETF market grows in Australia, I would expect new ETFs to offer far more granular exposures and see further development in fixed income and smart beta.
Smart beta ETFs are really interesting because with advancement in technology, they have become a disrupter for the asset management industry.
An ETF like WDMF, (iShares Edge MSCI World Multifactor ETF) allows investors to target high quality companies or those that are trading cheaply for a fraction of the cost of traditional active funds.
In essence ETFs raise the bar for asset management industry which is a good thing.
At iShares, we will continue to differentiate ourselves by giving investors access to the broadest range of high quality ETFs at very low cost.
Q: How will this rise in ETF adoption affect the nature of share markets and how they move?
As at 19 July, global ETF assets were $4.2tr USD. There has been remarkable growth in ETF assets and whilst the number appears large, they are still a relatively small percentage of global markets.
For example, fixed income ETFs are $713bn but this represents less than 1% of the world's fixed income markets. Equity ETFs are larger at $3.3tr but even so, they are still less than 10% of the world's equity markets.
In most cases, ETFs physically hold stocks or bonds and their performance is based on the underlying assets that they hold. ETFs do not drive the performance of share markets, but rather, it is the share market that drives the performance of ETFs.
Q: What's the future for ETFs?
The ETF market will continue to grow for all the reasons I have mentioned and investors will continue to find new ways to use them in their portfolios.
We have already seen Robo / digital advice firms building ETF only portfolios but the biggest trend I see is in the retail advice space.
Regulation has forced financial advisers to act in the best interest of their clients and we are seeing an early shift towards ETF model portfolios. This makes complete sense because ETFs are low cost, very transparent and deliver on their stated objectives.
All of this allows financial advisers to build high quality portfolios for their clients whilst keeping costs down and improving retirement outcomes.
Any views or opinions expressed do not necessarily state or reflect those of Canstar.