Last week saw big rises and big falls in the ASX200, with Breville emerging as the biggest winner in a week of recovery.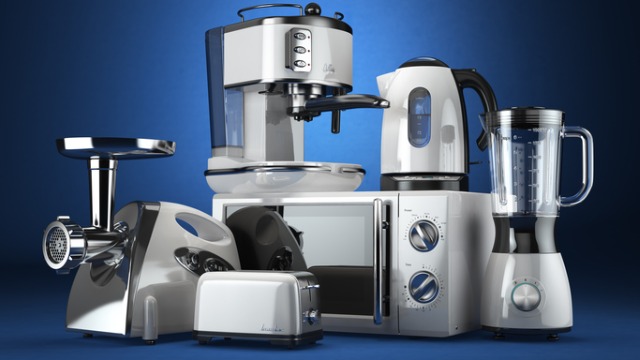 White goods provider Breville saw its share price grow 14.5% on the back of a first-half profit jump of 7.8%, or $36.3 million. The company also told shareholders that it expects its full-year earnings growth to finish up at around 10%.
The share price of public mining company Galaxy Resources recorded the second highest growth of 12.8% amid speculation that Galaxy would sign an offtake agreement with automaker giant BMW, while analysts from Citi upgraded Galaxy's shares to a 'buy' rating.
"The Breville Group was one such stock that exceeded analysts expectations last week," Canstar's General Manager of Wealth Josh Callaghan said.
"The group has had strong international sales which are being reinvested to continue their successful new product development program among other things.
"The market pushed Breville into an all-time high to close the week at $13.40. Galaxy resources was another winner this week with a 12.8% boost to their share price.
With this column seeing Galaxy Resources in both the winners and losers lists, Mr Callaghan said the market is really struggling to price the company, as its share price has fluctuated between $1.52 and $4.54 in the past year.
"The latest price boost is off the back of the stock being revalued by a few key brokers last week," he said.
Top 5 Winners and Losers of the ASX200 (12/02/2018 to 16/02/2018)
Winners
Losers
Rank
Change (%)
Rank
Change (%)
1
Breville Group Ltd (BRG)
14.5
1
IPH Ltd (IPH)
-26.5
2
Galaxy Resources Ltd (GXY)
12.8
2
Domino's Pizza Enterprises (DMP)
-13.2
3
Saracen Mineral Holdings (SAR)
10.6
3
SOUTH32 Ltd (s32)
-9.3
4
Computershare Ltd (CPU)
9.6
4
Fairfax Media Ltd (FXJ)
-9.0
5
CSL Ltd (CSL)
9.3
5
Fletcher Building Ltd (FBU)
-8.5
Source: Canstar Research, February 16, 2018
Data source: Market Index
At the other end, the biggest loser last week was IPH Limited, a holding company for intellectual property.
Shares in IPH fell an alarming 26.5% to $3.85 as its mid-year earnings fell below expectations.
The previous week's biggest winner Dominos was the second biggest loser in a dramatic turnaround.
Dominos was one of the only companies to record positive share price movement in the week ending 9 February but fell 13.2% last week after the company downgraded its local sales growth expectations.
Mr Callaghan, however, thinks that this slump is temporary.
"The company has a dividend due in early March which investors need to be holding prior to the 20th of February to qualify for so we might see a little bounce back on Monday as investors take advantage of a discounted price to collect the dividend," he said.