Retail Food Group compounded its miserable week by seeing its share price plummet by more than 40%.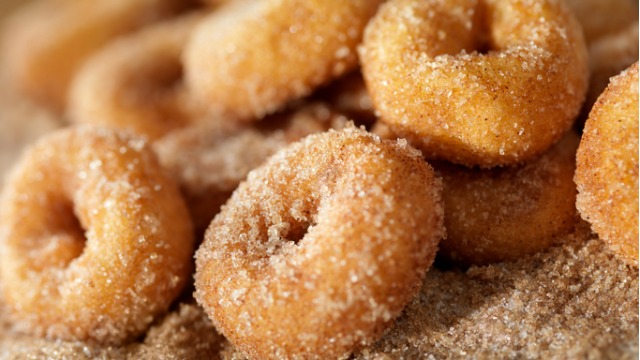 The troubled company experienced a share price fall of 41.9% last week as it faced the prospect of being forced to close more than 450 global stores by 2020.
These stores include such franchises as Donut King, Gloria Jeans and Michel's Patisserie. Investment Bank UBS has downgraded Retail Food Group's earnings forecast and put a sell-on rating on its stock, targeting a price of $0.90.
"RFG has cited pressure in major shopping centres, particularly as an increasing amount of floor space is dedicated to competing food offerings. Michel's, Donut King and Gloria Jeans are heavily skewed to shopping centre outlets," UBS analysts reported.
"We expect the closures to accelerate and go beyond those initially identified by RFG given the deterioration in underlying performance and pressure with Michel's structure, in particular."
Retail Food Group also faces a potential class-action lawsuit following accusations it misled investors.
Rounding out the biggest losers last week were mining giants BHP Billiton, which fell 4.6% over the week. Greencross, Bluescope Steel and Monadelphous Group also experienced sharp declines.
However with Australia's recent exemption from the USA's steel and aluminium tariffs, Bluescope may not be in the losers list come next week.
Top 5 Winners and Losers of the ASX200 (05/03/2018 to 09/03/2018)
Winners
Losers
Rank
Change (%)
Rank
Change (%)
1
Lynas Corporation (LYC)
16.7%
1
Retail Food Group (RFG)
-41.9%
2
Australian Agricultural Company (AAC)
12%
2
Monadelphous Group (MND)
-6.6%
3
Vocus Group (VOC)
9.4%
3
Bluescope Steel (BSL)
-6.5%
4
Domino's Pizza (DPZ)
9.1%
4
Greencross Ltd (GXL)
-4.7%
5
Technology One (TNE)
8.8%
5
BHP Billiton (BHP)
-4.6%
Source: Canstar Research, March 9, 2018
Data source: Market Index
What happened last week?
It was a fairly turbulent week on the stock exchange with days of high highs and low lows.
According to Canstar's General Manager of Wealth, Josh Callaghan, there were several major factors – both international and domestic – that caused these fluctuations.
"Trump's trade wars dominated the conversation in markets this week as analysts looked to price in any potential tariffs," Mr Callaghan said.
"The local market eased later in the week as word came through that Australia would have an exception from those tariffs to end the week 68 points up at 5963.
"The US market had a strong day on Friday which will likely improve sentiment locally."
In domestic markets, the other big news to come out this week was Myer (last week's biggest loser), falling out of the ASX200 index.
"Myer has been pushed out of the ASX200 off the back of its continued share price drop over the past 12 months – their shares have dropped around 60% in value since this time last year, bringing their market capitalisation down with it," Mr Callaghan said.
"Throughout the rest of this week there are no data releases that are likely to push the needle, meaning we could see a more subdued trading week."