February profit reporting season dominated stock performance last week as a2 Milk came out as the big winner on the ASX 200.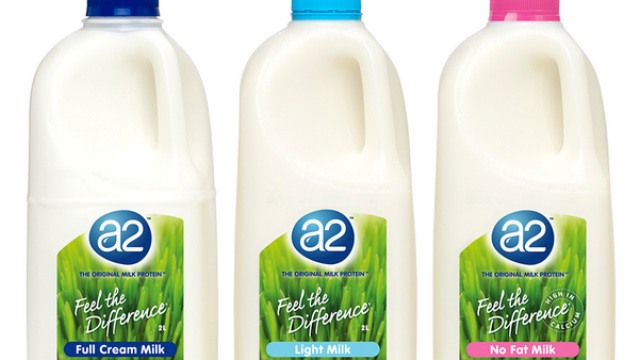 Shares in the instant baby formula business a2 Milk Company soared over 37% last week following the announcement the company's profit increased by 150% to $91.9 million.
Software company Altium also saw its share price rise in response to a positive profit report, which included revenue growth of 30% to US$63.2 million and growth of 51% to US$19 million.
Media corporations including Seven West Media and Nine Entertainment also announced significant half-year net profits of $100.7 million and $174 million respectively, which bumped up both share prices over the week.
Popular flights, hotel and holiday packages website Webject experienced share price growth of 23.1% after revealing a 55% increase in total transaction volumes to $1.4 billion.
Canstar's General Manager of Wealth Josh Callaghan said the spread of winners and losers was a lot greater last week than in previous weeks.
"All of the top five stocks surged more than 20% higher, while the bottom five all dropped over 10%," he said.
"With the United States bond yields steadied and the steady flow of positive company results locally, it's likely the market will remain above 6,000 points this week and close a little higher."
Top 5 Winners and Losers of the ASX200 (19/02/2018 to 23/02/2018)
Winners
Losers
Rank
Change (%)
Rank
Change (%)
1
A2 Milk Company (A2M)
37.1
1
WiseTech Global (WTC)
-16.6
2
Altium (ALU)
35.1
2
Vocus Group (VOC)
-15.7
3
Seven West Media (SWM)
30.6
3
Blackmores (BKL)
-13.2
4
Nine Entertainment Co Holdings (NEC)
28.2
4
Myer Holdings (MYR)
-12.8
5
Webjet Limited (WEB)
23.1
5
Super Retail Group (SUL)
-11.5
Source: Canstar Research, February 23, 2018
Data source: Market Index
WiseTech Global tops the losers list
WiseTech Global reported a share price loss of 16.6% over the week following a profit report which indicated the company may be struggling to meet its growth expectations after downgrading its full-year earnings.
Total revenue for the US-based software company was up 31% to $93.4 million.
Sydney-based international telecommunications company Vocus Group saw its share price drop by 15.7% after reporting a fall in net profit of 21% to $37.3 million.
Supplements company Blackmores continued its poor run, being dumped by investors after its profit report noted a "supply issues" and a "soft Australian retail market" would influence its second-half performance.
Revenue was also down almost 2% compared to the first half of 2017 in its Australian and New Zealand segments.
Retail companies took a hit during the week after profit reports fell short of expectations, with both Myer Holdings and Super Retail Group taking share price hits of 12.8% and 11.5% respectively.
Myer's sales and profit have been steadily declining in recent years, and management informed investors it does not expect an improvement in retail trading conditions in the second half of this year.