New research shows that more than half of Australians would prefer to use fingerprints, voice, or retina scans over PIN codes when making payments, and some are even ready for artificial intelligence.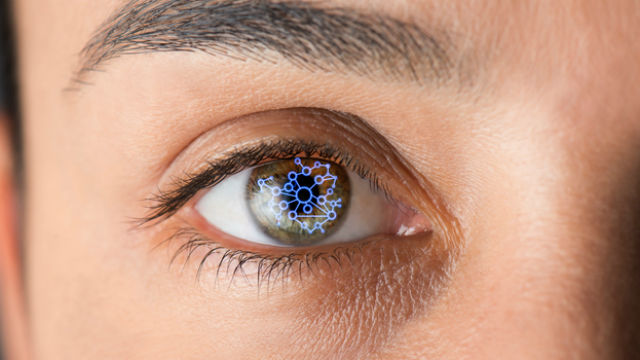 According to research commissioned by Visa and undertaken by YouGov, 56% of respondents in a survey said they are comfortable using their thumbprint, voice, or retina scan to authorise a payment.
According to 45% of respondents, the appeal comes from biometric technology being considered more secure than PIN numbers or other authorisation methods.
The survey also found that 40% of people say the ease of not having to remember a PIN code is driving consumer adoption and readiness to use this technology.
Interestingly, more than a quarter (29%) of Australians surveyed say they are ready to use artificial intelligence (AI) to assist with their shopping.
This includes internet-connected devices like a smart home virtual assistant or connected fridge that could make purchases on your behalf.
In less than a year, this number of Australians willing to use AI has more than doubled from just 12% in September 2016 to 29% now, according to YouGov.
Visa Australia, New Zealand & South Pacific Group Manager, Stephen Karpin, says Australia is on the brink of a new era of commerce thanks to innovative experiences enabled by technology.
"Australian shoppers are at the forefront of the global evolution of commerce, providing a big opportunity to merchants and financial services providers to similarly lead their international counters in innovation," he said.
"Over the past few years, we've seen developments that have significantly changed our payment experiences from Visa payWave to wearables, such as smartwatches and even rings."
Karpin says the payment revolution is coming and will provide consumers with a great flexibility of payment options.
"As the Internet of Things and biometric capabilities become integrated into our everyday experiences, we'll experience a significant shift in how payments are made," said Karpin.
"In our lifetime, we will see infinitely more choice in how Australians pay, from watches, fridges and mobile phones, to eyes and fingers.
"And we'll experience personalisation that we never thought possible, powered by artificial intelligence."
Visa has predicted that with the introduction of AI, connected devices and continued growth of digital commerce, the more than 3 billion Visa cards globally will expand into 30 billion different ways of paying.
Visa's 44 million merchant accepted locations will become 400 million physical and digital acceptance points.
Futurist Anders Sorman-Nilsson agrees with this prediction based on trends he is tracking, and says that usability will be a key factor in the effectiveness of new payment methods.
"Ease of use will drive consumers to adopt new payment and commerce experiences," said Sorman-Nilsson.
"Connected, AI enabled devices ready to pay will only be pervasive if the experience is easy, seamless and secure."
Consumers want new tech, but hesitant to share private information
The YouGov study found that while consumers are excited about new biometric authentication technology, they are also hesitant to share their personal information in exchange for access to these payment methods.
Only 39% of survey respondents said they would be willing to share such information.
Karpin says this hesitance to share personal information is an important insight for Visa to know in order to provide customers with what they want and need.
"At Visa, we believe in responsible innovation – that is, ensuring that security is built in from the start, and that no new technology or capability comprises the integrity of the payments ecosystem," he said.
"As technology enables truly personalised experiences that integrate elements of people's identities, such as fingerprints and irises, we will draw on our nearly 60 years of global leadership to continue securing the future of commerce."