ANZ has announced plans to introduce voice authorisation for high-value transactions made on mobile phones, skirting internet banking or a branch visit.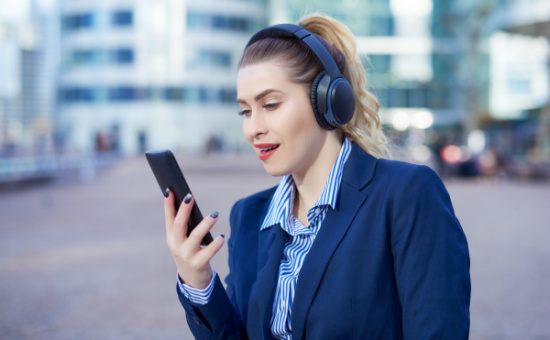 Maile Carnegie, ANZ's new digital boss, highlighted the heightened level of security offered by voice authorisation, describing it as "a great step up from things like fingerprints".
"The number of security points in a thumb print is about 20 compared to 120 for voice, and if you look at the US more than 50 per cent of teenagers and more than 40 per cent of adults are doing voice-command interactions with their technology on a daily basis," Ms Carnegie told The Australian.
The technology will be available from June onwards, and will allow customers to authorise transactions of $1000 or more by voice, rather than having to use internet banking or visit a branch.
The technology is without precedent in the local banking sector. However, the ATO's call centre makes use of similar technology.
It involves a registration process in which the customer chooses a phrase; this phrase is repeated three times, and then recorded and encrypted.
This recording is then checked against whenever the customer repeats the phrase to authorise payments, such as tax or rent payments.
The Australian also reports that the technology will be implanted in ANZ's call centres to replace the traditional answering of personal questions to verify one's identity.
ANZ's Managing Director for Customer Experience and Digital Channels, Peter Dalton, described voice biometrics as "the next step in making banking more convenient for our customers while also strengthening security".
"A person's voice has five to ten times as many security points than other methods such as fingerprints so we know this will improve security and be welcomed by our customers," Mr Dalton said.
"The technology is now so advanced that it can tell the difference between identical twins or even a voice recording.
"We also know that people are becoming more comfortable with using their voice to do basic commands on their devices, so we see this is a natural extension of current technology and we are expecting this to be a popular enhancement of our mobile apps."
The technology will be pilot-tested by ANZ staff in May, and will be rolled out progressively to ANZ goMoney and the bank's other digital services following that.
ANZ is working with voiceprint and biometrics company Nuance to develop the technology.