Mastercard has announced that their next generation biometric card with an in-built fingerprint sensor will be introduced by the end of 2017.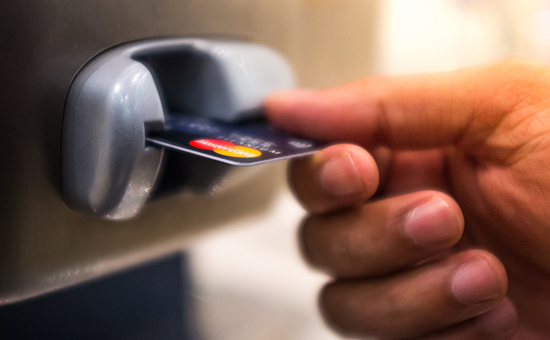 The announcement came after the completion of two successful pilots in South Africa at Pick n Pay supermarket and Absa Bank.
According to Mastercard, the technology helps detect and prevent fraud.
SA consumers will soon be able to safely&conveniently pay for in-store purchases using fingerprints to authenticate payments #biometric pic.twitter.com/rhIQ2QabgP

— Mastercard MEA (@MastercardMEA) April 20, 2017
"Consumers are increasingly experiencing the convenience and security of biometrics," said Ajay Bhalla, President of Enterprise Risk and Security at Mastercard.
"Whether unlocking a smartphone or shopping online, the fingerprint is helping to deliver additional convenience and security.
"It's not something that can be taken or replicated, and will help our cardholders get on with their lives knowing their payments are protected."
Head of Card and Payments and Business Banking at Absa Retail, Geoff Lee, said the single-touch authentication technology will "unlock the benefits of biometrics".
"The technology will effectively enable our customers to rely on their unique fingerprints to make payments in a face-to-face environment," he said.
"Following the test period, we will make it available to our customers in a way that is affordable, reliable, and convenient and, most importantly, extremely secure."
How it works
A cardholder has to firstly enroll their card through registering with their bank, but Mastercard is already working on a way to do that from home.
The fingerprint is then converted into an encrypted digital template that is stored on the card.
To use the #biometric card, simply dip it into a retailer's terminal while placing your finger on the embedded sensor pic.twitter.com/8aYskFMW9j

— Mastercard MEA (@MastercardMEA) April 20, 2017
When shopping in-store, the biometric card works the same as any other chip card – simply insert the chip into the EFTPOS machine and wait for the "Approved" symbol.
The card is thought to be the first to have both the user's fingerprint and the scanner on the card itself, which allows it to be accepted everywhere that a normal chip and PIN card can be used.
No new hardware required
The fingerprint sensor is a thumbnail-sized rectangle that sits at the top right corner of the card, making it easily accessible when the cardholder slots the card into a retailer's terminal.
The fingerprint is verified against the template and the transaction is approved if the biometrics match.
Good news for merchants: the #biometric card works with existing EMV card terminals – no new hardware or software upgrades required pic.twitter.com/YHY2AfqqM6

— Mastercard MEA (@MastercardMEA) April 20, 2017
Security worries
Security experts have already warned that the technology would not be foolproof.
Chief scientist at Berlin's Security Research Labs, Karsten Nohl, told the BBC fingerprint sensors can be compromised with "a glass or something you have touched in the past".
If your initial fingerprint is stolen, "you only have nine fingerprint changes before you run out of options", Mr Nohl adds.
But as reported by the The Telegraph, there are only 10,000 possible 4-digit combinations for a PIN number, but there is a 1 in 50,000 chance of matching someone's fingerprint.