It's stating the obvious to say that the internet is transforming our lives, influencing what we do and how we learn in almost every aspect of day to day life. One area of day to day life where the internet can make a real difference is the area of saving and banking. Computers and smartphones make financial analysis a quick and easy process – so use it to your advantage.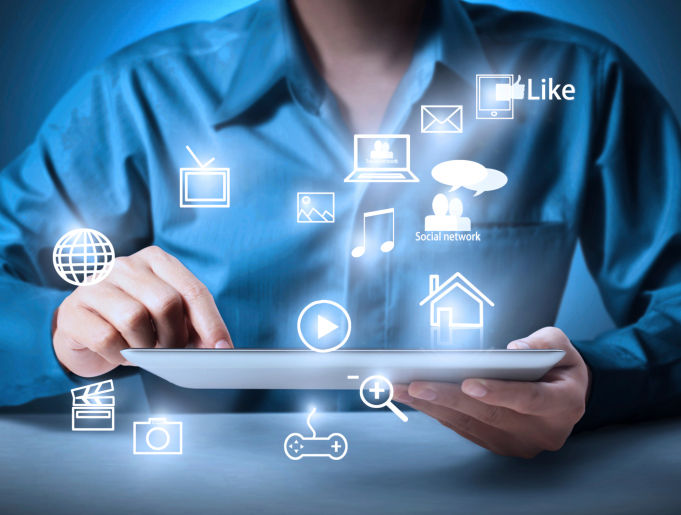 Whether it's writing a budget or working out how much home insurance you need, there's an app or online tool that can help you do it. Here are a few to consider:
Online budgeting.
Most financial institutions offer an online budgeting tool, often synced with your bank accounts to offer a real-time view of your cashflow. They allow you to monitor your spending each month to ensure that you're not going over budget. The best ones have both web pages and apps, which log into the same data.
There are also independent online budgeting tools such as PocketSmith.com and Whostolemymoney.com. Using a budget tool properly – and accurately tracking exactly where your money goes – are the ultimate truth tool. You cold get a shock about just where some of your money is going…


Investment and mortgage calculators.
Your financial institution probably offers home loan calculators as well. As does CANSATR – you can try our mortgage calculator here. With home loan rates heading South, thanks to the Reserve Bank's recent cut in the official cash rate, it's worth checking just what you could save on your mortgage by either refinancing to a lower home loan rate or refinancing and keeping your repayments at the same level.
As well as home loans, you'll probably find calculators for your net worth, retirement projections, what your rent would buy, how much you can borrow, what the extras such as legal fees cost when you buy a house and more. These tools can tell you an awful lot. There are also smartphone apps that will do this type of calculation.
Insurance tools.
You may want to calculate the cost of rebuilding your home to give you a ballpark figure to insure for. Many banks and insurance companies also offer home contents check lists and calculators. Too many Australians are under-insured, so make sure it?s not you.
Shopping lists.
Supermarket shopping is dangerous for your personal wealth. All those expensive items placed at eye level, and hunger inducing smells pumped into the supermarket drain your wallet. Take control by signing up for a shopping list app such as Out of Milk or Our Groceries so you're not tempted to spend money unnecessarily.
Kids personal finance apps.
It's never too early for your kids to start earning about money, and there are some great apps that can help.
Uni students will find the government's Express Plus Students app useful – it?s available to download from the App Store or Google Play for both Apple and Android devices.
Currency convertors.
Perhaps you're buying goods online, need to send money overseas or want to check out what you're spending whilst overseas. Whatever the need most banks provide currency converters on their websites. There are numerous currency converter apps available on Google play, the Microsoft Store and iTunes. Remember that these apps won't always have the exact rate offered by your bank and nor will they factor in offshore currency conversion fees.
The Internet really does make crunching numbers easier. So use it to tame your personal finances.