Recent figures from Australia's largest life insurer TAL show that contrary to the popular belief in a "culture of entitlement," Australian children are working for their pocket money.
While 52-55% of children aged 7-14 have to work around the house to earn pocket money, less than 10% of children receive pocket money regardless of whether they do jobs, and more than a quarter (29%) don't receive any pocket money.
If your kids are looking for a way to supplement their earnings over the Christmas holidays, here are a few ideas they could use:
Set up a dog walking business
A paper route
Busking
Gardening services
A garage sale
Delivering advertising material
Pet cleaning
Car washing
Set up a dog walking business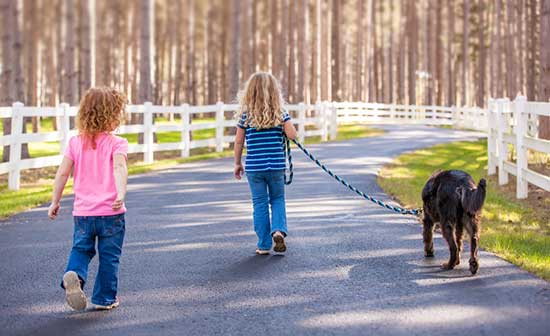 If your child is old enough to be entrusted with someone else's pet, becoming a dog walker can be a good way to make money, and is relatively easy. While not all families with pets need a dog walker, enough families have pets that it shouldn't be a problem finding clients – a quick letter drop in your neighbourhood could yield results. Another notable perk of this choice is that it requires no supplies or spending from you, as dogs will have their own leash.
A paper route
A paper route is a great first job for your child, allowing a lot of freedom and a relatively easy task. Along with being good exercise, the job provides a valuable service for many, who will appreciate the work your child is doing, which in turn will boost your child's self-confidence.
However, papers generally have to be at people's houses early in the morning and this, coupled with the time needed to prepare papers, could mean a start time not suitable for a younger child. This, of course, all depends on the size of the route, so making sure that they can manage the route load and doing it safely in rain, hail or shine should all be considered.
If you're not sure who to contact, ask the local papers in your area or the paper runners in your area and they should be able to point you in the right direction.
Busking
If your child knows how to play a (portable) instrument, and has the confidence to perform in public in front of strangers, busking is an easy way to make a little bit of extra money! However busking has a few drawbacks, notably that income isn't guaranteed like it is with a job.
Gardening services
If your child is old enough to use a mower or to do some pruning or weeding of garden beds, offering to mow lawns for neighbours and others in your neighbourhood is an easy and close-to-home way for your child to earn money. If your child uses the mower belonging to the person whose lawn is being mowed there are no costs involved, however if your child uses your mower you'll have to pay for petrol. Often older people that lack the physical demands of upkeeping a garden are more than willing to pay someone to do their garden work, especially if they are kids!
A garage sale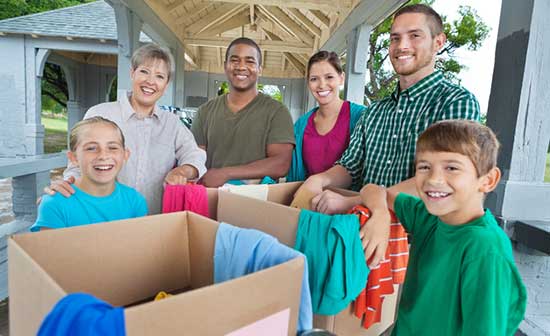 Your child might have accumulated a sizeable amount of objects and possessions they don't use anymore, and if these objects still hold value to some extent, selling them is another easy way to make some money. Hold the sale on a weekend, and make sure you put up signs around your suburb and surrounding areas in advance so that lots of people know about the garage sale. However, make sure you ask them before selecting what is to be put up for sale.
Delivering advertising material
While this job might not endear your child to anyone, many companies pay people to deliver catalogues, brochures, and similar materials to people's households. People of any age can apply and work for these companies (if they have parental consent).
Pet cleaning
If a lot of families in your area have pets, your child could offer to wash them for a small price. Owners of dogs in particular may be eager to have someone else do the job of washing and drying their pet. If you have a fenced yard, this is probably the best place to set up operation. Buy some pet shampoo and other cleaning supplies if you don't have them, and you'll be good to go.
Car washing
Similar to the above point, it's unlikely that people in your neighbourhood will say no to having their car washed for a small fee. You'll probably have car washing materials already, which means no start-up costs.
Any of these ideas will make for a little more money in your kid's pocket over the holiday season!