Where there's money, there's temptation for thieves and fraudsters. Banks protect your accounts with sophisticated software systems which track suspicious transactions. Criminals know it's very difficult to defeat these systems, so they focus on targeting customers directly, tricking people into revealing information that should remain confidential.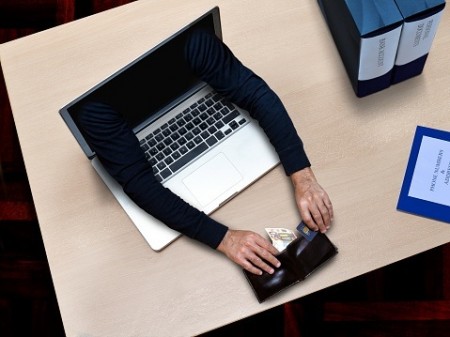 You can avoid becoming a victim by knowing how to protect your information and your devices, including your computer, tablet and smartphone.

Passwords: put more effort into it
Compare Online Banking Platforms
How can I keep my mobile banking secure?
Online browsing can unwittingly expose you to malware or viruses which can infect your computer or mobile device and make your personal information available to criminals. Good practices to reduce this likelihood include:
Lock it – set your smartphone and tablet to automatically lock. The password will protect your device so that no-one can use or view your information. Also store your device in a secure location.

     Commonwealth Bank: Cardless Cash Award
Contact your bank if you lose your smartphone or tablet – call your bank immediately and provide your new mobile number, especially if your bank uses an SMS message to authenticate transactions.
Clear your mobile device of text messages from banks, especially before sharing, discarding or selling your device.
Be careful what you send via text – never use text messages to disclose any personal information, such as account numbers, passwords or other personal information which could be used to steal your identity.
Use only official apps – make sure to only use apps supplied by your financial institution and only download them from official app stores.
Protect your tablet and smartphone – install and keep up-to-date anti-virus and firewall software purchased from trusted suppliers. It is important to update the software because new viruses emerge for which software providers create new barriers to deal with new threats.

Are you cyber-smart?
Protect your passwords – ensure you keep confidential your PIN and internet banking logons and passwords. Avoid using the same login passwords for multiple websites, especially when it enables access to websites that include sensitive personal information. Set a pass code for your device and a PIN for your SIM. If your banking app allows login with a PIN, make sure it is different to the one used to unlock your mobile device. Make sure your password or code is something that's hard for others to guess but easy for you to remember.
Don't store banking PINS or passwords in your smartphone or tablet – this makes your account vulnerable if the device is lost or stolen.

How your bank protects you
Read privacy policies – before you provide personal information to any website, understand how your information will be used and how long it will be retained.
Be wary of free downloads, programs, software or screensavers – sometimes malware and spyware can be hidden in free offers of other files.
Beware of hoax emails – no bank will ever send customers an email with a link to online banking, so treat with suspicion any unsolicited email that appears to be from your bank.
Check your bank statements – contact your bank immediately if you find anything unusual.
Regularly clear your browser's cache – some mobile devices store copies of web pages that may contain your banking information.
Always log out of internet banking sessions once you have finished.
Wi-Fi – don't conduct internet banking using unsecured Wi-Fi networks.
A little bit of common sense and careful behaviour goes a long way towards keeping your money safe.