ANZ has introduced Garmin Pay to its customers after signing a partnership with the wearable tech giant.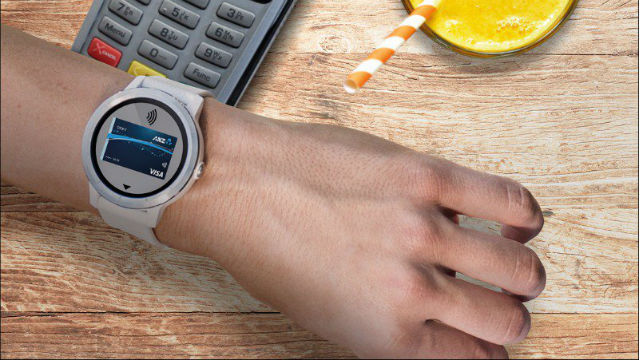 ANZ customers will now be able to load their credit and debit cards on the Garmin app and use their Garmin smartwatch to make purchases anywhere they go without having to take out a wallet or phone.
ANZ's Managing Director of Products, Bob Belan, was excited to announce the latest partnership today.
"At ANZ we are determined to bring our customers new payment experiences so they can pay the way they want to," Mr Belan said.
"We're pleased to be partnering with Garmin to bring our customers a payment option with one of the world's leading wearable device companies that has a proven track record in innovation.
"The wearables market continues to grow with more than 26 million devices shipped worldwide in the third quarter of 2017 alone, so we know our customers will appreciate the ability to pay on their Garmin device."
Garmin's Vice President of Worldwide Sales Dan Bartel said the ability to make purchases from the wrist is a valuable feature for "active lifestyle customers".
In addition to ANZ, Garmin has also made partnerships with global brands such as Bank of America, Capital One, U.S Bank and more.
"Another step towards a cashless society"
According to a study undertaken by Canstar, 70% of Australians believe society will be fully cashless within 10 years.
The number of cash transactions made in the 10 years prior has fallen by 30%, while ATM withdrawals have also fallen by 22% in the same period.
According to Canstar Group Executive for Financial Services Steve Mickenbecker, Australians will take to technologies such as Garmin Pay.
"Australians are early adopters of new payments technologies, and to be able to complete a transaction without having to shuffle shopping bags, phones and wallets just further tips the scales towards a cashless society," Mr Mickenbecker said.
"Wearables are becoming the preferred management tool for our busy lives and the more functions of life that we can manage through the single interface, the easier our lives become.
"Australia is a relatively early adopter of new payment technologies, and developments like Garmin Pay make the cash free proposition stronger and will surely accelerate the trend."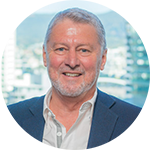 When asked about whether consumers can expect to face any risks when it comes to wearable tech, Mr Mickenbecker gave some practical recommendations:
"The best advice is to follow the instructions given by your bank. They wouldn't introduce a technology that is high risk," he said.
"Shut down after the transaction, protect your devices and your password. Provided you protect your access devices and passwords your bank will cover the risk of unauthorised transactions."
He also recommends not relying fully on technologies like Garmin Pay just yet.
"We are not fully cashless yet, nor fully contactless. Nor do providers allow all transactions to be completed contactlessly, setting a maximum transaction size.
"It's too early now to expect to be able to leave home without your leather wallet bulging with plastic and your phone."
How Garmin Pay works
Garmin pay is a digital wallet technology, enabling users to load your credit card onto a device (in this case a smartwatch) and pay for things without the need for a wallet.
Garmin pay uses vívoactive 3, a new contactless payment feature that connects with near-field communication-enabled (NFC) point of sale terminals. This allows you to make secure payments at millions of locations worldwide.
To protect your money and details, it does not store your card number on your device or their servers at any point.
How to set up Garmin Pay
According to ANZ, setting up Garmin pay is a simple five-step process:
Download the Garmin Connect mobile app on your smartphone (Android or iOS)
Go into settings in the app and make sure your Garmin smartwatch is connected
Set a 4-digit passcode under the 'create your wallet' tab
Follow the prompts and add your card. You can have up to 10 cards stored at any one time
Enter your verification code and agree to the terms and conditions