What should you look for in a margin loan? CANSTAR's industry insights into margin lending and case studies on the needs of traders.
What is a margin loan?
A margin loan lets you borrow money to invest in shares and managed funds. This means you can invest more money than otherwise, so your invested funds are leveraged or geared to work harder. On the other hand, a margin loan also has the potential to magnify your losses if your stocks or funds lose value, because you still have to repay the full loan plus interest.
According to Reserve Bank (RBA) statistics as of September 2016, there are approximately 132,000 margin lending accounts in Australia, with a collective $11.57 billion worth of loans being utilised.
This shows a substantial decline in the number of investors with a loan since the pre-GFC peak of 248,000 margin lending accounts in 2007-08. In fact, it is a 45% decline over the past decade, comparing September 2016 to September 2008.
Over the past decade, Australian investors have also become more conservative borrowers, with the dollar amount borrowed through margin loans also on the decline. Total margin loans taken out have dropped by 62% since September 2008.
What's more, current investors are using less of their available credit limit, a sensible strategy to avoid the risk of a margin call. Investors are utilising just 23% of their available credit limit overall ($50 billion) in September 2016, compared to 45% of their available credit limit back in September 2007.
 
Year
Number of Accounts
Total Loans ($ billion)
Available Credit Limit ($ billion)
Use of Available Credit Limit
Average Margin Calls per day per 1,000 clients
September
2007
240,000
39.3
86.7
45%
0.83
2008
239,000
30.2
88.1
34%
3.66
2016
132,000
11.5
50
23%
0.57
December
2007
248,000
41.5
88.9
47%
0.64
2008
233,000
23.4
81.4
29%
8.60
2016
Data not yet available
Source: Reserve Bank of Australia
The ASX-Russell 2016 Long-Term Investing Report showed that borrowing money to invest may not be worth it in the case of margin loans. They found geared investment portfolios did not provide higher long-term returns than non-geared portfolios over 10 years. Keeping in mind, of course, that past performance is no guarantee of future returns.
CANSTAR can't tell you whether or not you should take out a margin loan, but we can tell you which margin loans offer outstanding value for money so that your loan works for you.
What is a margin call?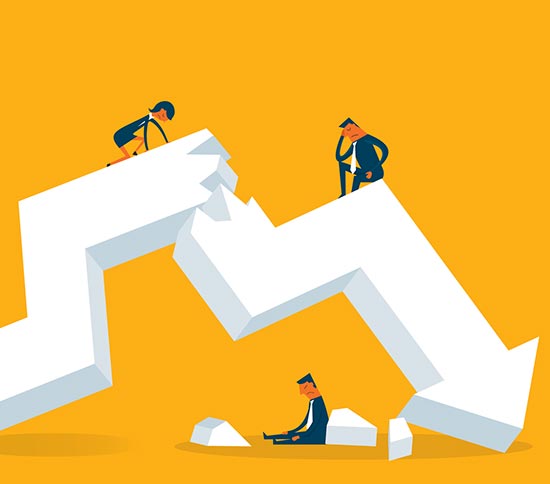 A margin call happens when the stocks or funds you've invested in falls far enough that the amount outstanding on your loan exceeds your borrowing limit by more than the buffer. This happens because your stock portfolio is the security for a margin loan. To evaluate the probability of a margin call, read this article.
When a margin call is made, your lender usually gives you 24-48 hours to repay your loan back up to the buffer, either by making a payment or by transferring more approved stocks into your loan portfolio. If you can't pay the margin call, the lender will sell part or all of the shares that are security for your loan to bring your loan back under the LVR (loan-to-valuation) buffer.
Lenders usually have a built-in buffer of up to 10% above the maximum LVR to allow drops in value.
It's better for investors to avoid margin calls from day one, by:
Borrowing less than the maximum LVR for their stocks.
Diversifying their portfolio in order to reduce volatility.
Regularly paying off the interest on the loan.
Regularly monitoring the portfolio gearing level (your LVR) and making extra payments or adding extra stocks to keep away from the maximum LVR.
Having a strategy in place for paying a margin call if it happens.
Apart from unexpected market volatility, the chance of a margin call is slim if your portfolio is not heavily geared with a high LVR. The RBA advises that the average number of margin calls was 0.57 calls per day per every 1,000 margin loan borrowers in the September 2016 quarter.
What to look for in a margin loan
CANSTAR researches and rates providers of margin lending to compare how they perform for investors with different needs. To a certain extent, value for money in terms of margin lending depends on how much and how often you invest. Margin loan borrowers should also look for a low price and features that make their loan more easily manageable.
CANSTAR identifies two distinct profiles of margin lending borrower:
Share Investors
Managed Fund Investors
Price
The first thing most people consider when choosing a margin loan is simply their trading platform, but the interest rate charged on a loan makes a big difference. With the official cash rate dropping, interest rates on margin lending have also lowered significantly over the past few years.
CANSTAR's 2017 star ratings showed that investors can currently expect to factor in average interest rates along these lines:
Average Interest Rates: Margin Loans on Canstar Database
Loan Amount
Variable Interest Rate
Fixed Interest Rate
$50,000
Minimum
5.20% p.a.
4.70% p.a.
Average
6.70% p.a.
6.19% p.a.
Maximum
7.18% p.a.
7.20% p.a.
$250,000
Minimum
5.20% p.a.
4.70% p.a.
Average
6.61% p.a.
6.10% p.a.
Maximum
7.14% p.a.
7.00% p.a.
$500,000
Minimum
5.20% p.a.
4.70% p.a.
Average
6.57% p.a.
6.04% p.a.
Maximum
7.12% p.a.
6.80% p.a.
Source: www.canstar.com.au
Based on rates as at 1 January 2017.
Investors should also consider the initial, ongoing, and discharge fees that apply to a margin loan product. Find out more about the cost of margin loans here.Investors will be pleased to note that interest rates have gone down slightly since 2016. Variable rates decreased by 0.32% for a $500,000 loan and by 0.35% for a $50,0000 loan, while fixed rates decreased by 0.21% for a $500,000 loan and by 0.29% for a $50,000 loan.
Features
Price isn't the only factor to consider, of course. Visitors to CANSTAR's margin loan comparison tables frequently search for features such as the ability to use international shares as security (searched for by 43% of visitors) and being able to sell/short put options (searched for by 32% of visitors).
CANSTAR also considers the following features that affect the value of a loan:
Time limit for paying a margin call
Minimum and maximum credit limits on the loan, and what types of security may be used
Availability and cost of trading in different types of investments
Whether the loan is available directly through the trading platform
Availability of cash advances, progressive drawdowns, and flexibility
Repayment options and restrictions
Ability to switch the loan between managed funds
Availability of advisor services for client information and advice
Another interesting feature to look at is the number of acceptable securities available from the various margin lending providers. Currently, the average number of ASX companies on acceptable securities lists of providers assessed by Canstar sits at 251 diversified and 162 undiversified stocks outside the ASX 200.
In terms of margin loans on managed funds, these offer funding for an average of 1,531 diversified managed funds and 1,515 undiversified funds.
Market Average
Market Leader
Diversified
Undiversified
Diversified
Undiversified
Number of ASX200 Stocks
191
184
197
197
Number of Other ASX Stocks
251
162
423
400
Number of ETFs
1,531
1,515
1,864
1,852
Number of Managed Funds
1,531
1,515
1,864
1,852
Source: CANSTAR. Based on data provided by margin loan lenders assessed for 2017 Star Ratings.
Averages are based on six data points across 6 months preceding star ratings calculations.
Another interesting feature is the maximum loan to value ratio (LVR) available. Based on our current analysis, these figures are as follows:
Market Average
Market Leader
LVR on ASX200 Stocks
Diversified
63.60%
79.94%
Undiversified
59.71%
76.57%
LVR on Other ASX Stocks
Diversified
54.54%
62.18%
Undiversified
55.06%
68.23%
LVR on ETFs
Diversified
65.42%
75.00%
Undiversified
63.54%
75.00%
LVR on Managed Funds
Diversified
71.39%
74.26%
Undiversified
71.13%
74.26%
Source: CANSTAR. Based on data provided by margin loan lenders assessed for 2017 Star Ratings.
Averages are based on six data points across 6 months preceding star ratings calculations.
Case Study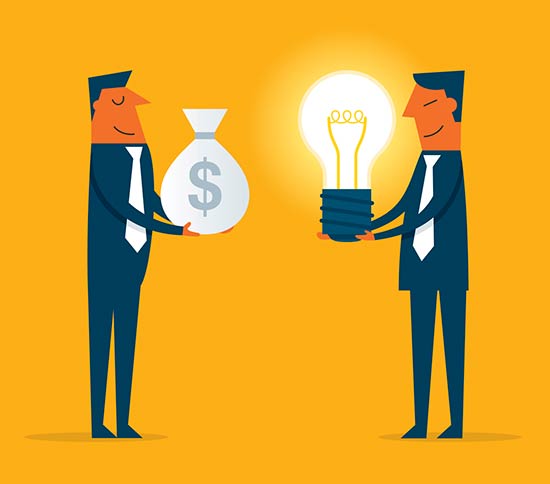 Will has been regularly trading with a small number of select managed funds for several years now and has built up a well-diversified portfolio. However, he has an investment goal and knows that a potentially faster – albeit riskier – way to reach this goal will be to leverage his existing investments in a margin loan so that he can trade with a larger amount of funds.
In our 2017 star ratings of margin loans, CommSec, Leveraged, nabtrade, and Westpac all received a 5-star rating for particular investment profiles. Will could compare margin loans on our website and choose a 5-star rated product if he wanted an outstanding value margin loan.
This is a hypothetical case study and is not intended as personal investment advice. Consider the product disclosure statement (PDS) before making a purchase decision.
CANSTAR is an information provider and in giving you product information CANSTAR is not making any suggestion or recommendation about a particular credit product. If you decided to apply for a loan, you will deal directly with a financial institution, and not with CANSTAR. Rates and product information should be confirmed with the relevant financial institution. For more information, read our detailed disclosure and our Financial Services and Credit Guide.