Registering to become an organ donor after death is one thing, but what about donating your entire body?
According to government agency DonateLife, one in three Australians are registered organ donors, while funeral services comparison website Gathered Here says that fewer than 2,000 donate their bodies to science each year.
If you want your body to potentially do some good after your death, donating it to science is an option some people may consider. We've rounded up some of the key points to be aware of, including financial ones for your family, before registering.
How do I donate my body to science?
In Australia, donating your body to science generally means that it will go to a university's faculty of medicine. If you decide to donate your body, you will need to determine which university's catchment area you fall within, and them advise them of your decision.
The university will provide you with information about the process, and a set of forms which you will need to complete in order to formalise your desire to donate your body. Once the forms have been completed and returned to the university, you will be registered as a future body donor, although ultimately the institution you're donating to won't decide whether your body is eligible until after you have passed away.
The University of Queensland recommends that you retain two copies of the completed form(s) – one for your own personal records, and one to be made available to your family or next of kin following your death.
In addition to simply sharing the paperwork with them, Dr. John de Groot, Legal Practitioner Director and Special Counsel at law firm de Groots told Canstar that it's vital your family and loved ones clearly understand your intentions.
"While every family wants to respect the wishes of the deceased, they can't respect your wishes if they don't know what they are," he said.
What if my family doesn't want my body to be donated to a university?
As with organ donation, your family can object to your body being donated to a university. However, according to Dr. de Groot, this generally won't prevent your body from being donated. The person whose job it is to carry out your wishes after you die, known as an executor, is obliged to follow your instructions where possible.
"If you've determined what you want to happen to your body, that will override the right of the executor to determine your funeral arrangements – they're legally bound to fulfill your wishes," Dr. de Groot said.
In any event, he stressed that, in his experience, "a family will invariably respect clearly articulated wishes".
Which universities accept the donation of bodies?
According to Gathered Here, you can donate your body to the following Australian universities:
Australian Capital Territory
What will my body be used for if I donate it to science?
Once the university has collected your body, it will be embalmed or otherwise preserved and used to help students in the medical and healthcare fields learn about human anatomy. However, online funeral resource Funeral Planner notes that depending on the university, it may use your body for different purposes, and that certain tissues may be removed and preserved for separate study or research.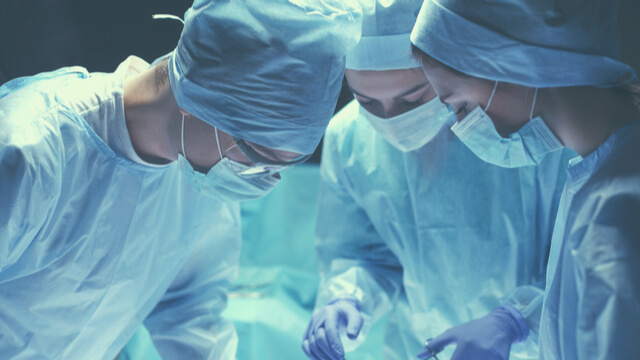 Am I eligible to donate my body to science?
Universities will generally allow any adult to register to donate their body. However, being registered does not mean the university will accept your body after your death. There are several disqualifying factors and conditions that could lead a university to decline to accept your body. For example, Griffith University advises that you will generally not be eligible to donate your body if:
You're younger than 18 years old

You die outside of the university's catchment or 'acceptance' area

The university is at capacity

An autopsy has already been performed on your body

Your body cannot be transported to the university within 2-3 days

You died of a disqualifying disease; different universities' lists of conditions and causes of death that would cause your body to be excluded may vary, butcommonly listed conditions include dementia and HIV.
Dr de Groot said that in some cases, a university may either have enough donors registered or enough bodies already donated. "The first step is to check with the university, to see if they're accepting bodies."
If they are, you should "methodically complete all relevant documents that they require in order to accept your body," he said.
What if I've already registered to become an organ donor?
The University of Sydney advises that you can be registered as an organ donor and also choose to donate your body to a university of your choice. However, in the event of your death, your body can only be used for one purpose or the other, as universities will not accept your body if organs have been removed.
According to the University of Sydney, the reason dual registration is allowed is because very few people die in the specific circumstances required for organ donation to be viable. However, if you were to die in hospital under the appropriate circumstances while registered as an organ donor, your status as a registered organ donor would most likely supersede any arrangements you had made to donate your body to a university.
Can my family still hold a funeral for me if I donate my body to science?
In order for your body to be accepted by a university, only a small amount of time can elapse between your death and the point at which the university receives your body. This time frame can be as narrow as 48 hours, according to the University of Sydney.
For this reason, it's generally not feasible for a traditional funeral to be held for someone who has chosen to donate their body to science. However, your family still has options, including holding a memorial service without your body, or waiting until the university releases the remains, at which point they will generally pay for your burial or cremation, according to Funeral Planner.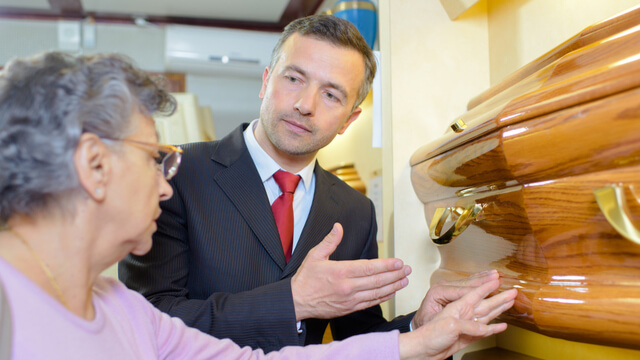 It notes that the latter option comes with several potential issues:
Medical studies may last for years, and your family may not be content with waiting that long

The university will generally only pay for a simple, non-denominational service, and arranging for a more elaborate service may come at a cost to your family

If the university is funding the cremation or burial, it is unlikely that your family will be able to choose the funeral director or the crematorium/burial site and it may end up being different to the type of service they had in mind. For these reasons, you may want to discuss your desire to donate your body to science with your family before formally expressing your wish to do so.
Again, Dr. de Groot suggested that explaining your intentions to your family, while being considerate of their beliefs and feelings, could help to avoid any additional grief following your death.
"Not having your body to have a funeral with can be traumatic. It's prudent to talk to your family about your wishes and reassure them that this is what you want to do," he said.
"If it's likely to be hugely traumatic to your family because of strong beliefs they may hold, you may want to take that into consideration before you proceed."
"That quite noble gesture [donating your body] needs to be balanced against the potential emotional impact on the family."
Is it free to donate my body to science?
There are generally no costs associated with donating your body to science other than potentially the initial cost of transporting the body to the university. The university may cover basic cremation or burial costs after your body has been used for study and research purposes.
However, if a university is unable to accept your body, this may have financial ramifications for your family, namely the costs of further transportation, and the expense associated with a burial or cremation they hadn't anticipated needing to arrange. The University of Sydney recommends having alternative arrangements in place in order to avoid or minimise the financial burden on your family in the event that your body is ineligible for donation.
Can I change my mind about donating my body to science?
You can withdraw from a university's body donor program at any time. Generally speaking, universities will have processes in place for if you choose to do so, but you will generally need to contact them first and advise them of your decision.
---
Thanks for visiting Canstar, Australia's biggest financial comparison site*