Travellers have been told repeatedly to check in with their travel insurer, in light of the unfolding coronavirus pandemic. However, there is another type of cover some travellers may also need to scrutinise – life insurance. We take a look at what impact coronavirus is having on this type of safeguard.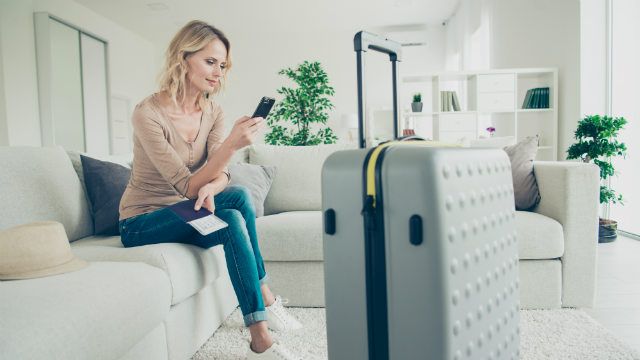 If you're comparing life insurance policies, the comparison table below displays some of the policies currently available on Canstar's database for a 30-39 year old non-smoking male working in a professional occupation. Please note the table is sorted by Star Rating (highest to lowest) followed by provider name (alphabetical) and features links direct to the provider's website. Use Canstar's life insurance comparison selector to view a wider range of policies.
Since coronavirus was declared a "public health emergency of international concern" on 31 January, travellers have been inundated with messages via traditional and social media to check their travel insurance policies. These have stepped up this week, in the wake of the virus being classed as a pandemic on 11 March, and the Prime Minister urging Australians to "consider carefully whether now is the right time" for non-essential overseas travel.
However, Canstar investigations have revealed that travellers may need to check with their life insurance provider, too. This could be particularly important now, in the wake of the elevated "crisis" travel advice given by the Department of Foreign Affairs and Trade today, that labels every country with at least a Level 3 warning of "Reconsider Your Need For Overseas Travel".
Nick Kirwan, Senior Policy Manager – Life Insurance for industry group Financial Services Council (FSC), told Canstar that the majority of Australians with life insurance need not worry about coronavirus' impact on their policies "at present". For travellers, however, it's potentially a different story.
Mr Kirwan said existing policy holders – and anyone hoping to obtain life insurance in the near future – who planned to travel should check with their insurer in advance of departure, to find out if their cover could be impacted if there was a claim arising out of the coronavirus pandemic.
He said in terms of people applying for a new policy, some insurance companies were now asking about travel history and intentions. If applicants indicated they were planning an overseas trip, the insurer could require "some kind of process" upon return, such as a health clearance, in order for their policy coverage to start. He said decisions about whether or not an applicant would be considered for insurance may be deferred completely, until the traveller had returned to Australia and a "danger period" had passed. This was particularly important for those people planning to go to countries where the Australian Government's travel advice was "Do Not Travel" (a Level 4 warning) such as China or Iran, he said.
"The insurer might say, 'Look, we will defer the decision (about whether or not you could obtain cover) until when you get back (from your trip). If you are 30 days clear (of coronavirus), then you can have cover'," he said.
"This is a fluid situation, but as of now that is our understanding. If there is any doubt, people should ask their insurance company."
Canstar finance expert Steve Mickenbecker said consumers naturally thought of travel insurance when it came to coronavirus, but that was changing as the virus spread closer to home.
"Travellers will not be surprised to hear that government travel warnings could have an effect on their insurance cover," he said.
"A Do Not Travel warning can trigger a claim for cancellation costs on some policies. It also means that if you travel to that country or region, your insurance will not cover you at all.
"Life policy holders may be more surprised to learn that they also will not be covered if they travel to a "Do Not Travel" classified region. But they shouldn't find it hard to understand. There are 15 countries and several other regions with that Level 4 warning – if consumers ignore the government's advice and do decide to travel there, it should be obvious that they are putting themselves in harm's way.
"The exclusion for travel to "Do Not Travel" designated regions also extends to income protection policies and total and permanent disablement policies."
However, Canstar's analysis of some large insurers' Product Disclosure Statements revealed policy exclusions could also come into play when there were lower level warnings, such as "Reconsider Your Need to Travel" warnings.
"The good news is that unlike travel insurance, Canstar has not identified any life insurance policies that exclude pandemics or epidemics altogether," Mr Mickenbecker said.
"The other difference between travel insurance and life insurance is that the latter does not appear to have a "known event" issue when it comes to epidemic or pandemic cover. The travel insurance "known event" exclusion means that travel insurance taken out after the seriousness of coronavirus became known will not cover customers for coronavirus. We have not found the same exclusion in life insurance policies.
"There is, however, another risk. Coronavirus stands to cost the insurance industry dearly and it would not be a surprise to see a tightening up in policy coverage for this known event. It is possible that future policies could exclude coronavirus indefinitely, or, for example, a 12-month period, or set a waiting period before a claim can be made. There may be no reward for waiting until the crisis is over if you want to take out insurance.
"Just as there is no reward for failing to read your policy."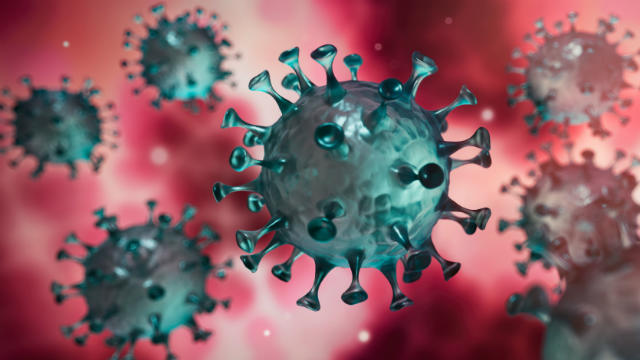 Will the coronavirus pandemic impact Australian life insurance policies?
A look at Product Disclosure Statements of larger insurers reveals that for some policy holders, knowing what specific travel warning has been issued for a country or place you intend to visit could be an important safeguard when it comes to insurance.
Major underwriter TAL states in the Product Disclosure Statement for its Life Insurance, Total and Permanent Disability (TPD) and Income Protection (IP) products that "some exclusions apply … regardless of the cover you have selected".
"No payments will be made … if the event giving rise to the claim occurs while you are visiting a country for which the Australian Department of Foreign Affairs and Trade (DFAT) has issued a 'Do Not Travel' warning advice that is in force during the time of your stay in that country."
Allianz, a major insurer, states in its Product Disclosure Statement that its Life Insurance policy "will not pay any benefits" if the claim relates to an event that happened in a country or on a date where:
There is a DFAT level 3 'Reconsider your need to travel' or level 4 'Do not travel' travel advisory warning in place for that country; or
Any other Australian Government advice has been issued stating that people should not travel to or stay in that country or part of that country, or should reconsider their need to travel to or stay in that country or part of that country; or
A policyholder voluntarily remains in a country when the Australian Government has coordinated an evacuation of that country or part of that country.
A spokesperson for Allianz said that the company had a "set of underwriting questions" which customers were required to answer as part of the application process.
"We assess the policy on the basis of the response to those questions," the spokesperson said.
"Allianz does not have a policy-wide exclusion for COVID-19. However, a claim related to COVID-19 could be impacted by an exclusion, if the event that gives rise to the claim first occurs while the insured person is living in or has visited a country or parts of a country on a date where an Australian government 'reconsider your need to travel' or 'do not travel' travel warning has been issued, or an evacuation has been coordinated.
"Allianz's on-sale life insurance product does not have a policy-wide exclusion for a pandemic, however other exclusions may apply. The policyholder will need to meet the policy terms and conditions for the benefit being claimed."
The FSC released a statement on behalf of the life insurance industry:
"There are no exclusions in existing life insurance policies that would prevent the policy paying out for a death claim related to coronavirus, if you follow Government travel advice. No-one should be concerned about their existing life cover and you can ask your life insurer or superannuation trustee what you are covered for.
"If you reinstate, increase or take out new life cover, you may be asked about Coronavirus and your recent or planned travel. You should ask your life insurance company or superannuation trustee when your new cover will start and whether there are any exclusions.
"The life insurance industry is carefully monitoring the situation and all life insurance companies have pandemic risk management plans in place in line with APRA Prudential Practice Guide 233. These plans will ensure that, if for example large numbers of staff are absent from work, essential functions such as dealing with claims and customer enquiries are prioritised."