Looking to insure your rental property in Queensland? We take a look at the average cost of
landlord insurance
and what it could cover.
If you have investment properties, regular home and contents insurance may not be enough, especially if you want to be covered for damage or other issues involving tenants or their guests. This is where landlord insurance comes in. Having the right landlord insurance policy could provide additional financial protection from events included in most home and contents policies – like storm or fire damage – as well as a range of events that a regular policy doesn't cover, such as theft or burglary by tenants or their guests, malicious damage and vandalism, loss of rent as well as legal expenses involved in dealing with tenants.
In this article, we look at the average cost of landlord insurance in Queensland (separate from North Queensland), what you can be covered for and some considerations when looking for a policy.
Queensland landlord insurance policies – houses
The following table displays a snapshot of landlord insurance policies for houses in South Queensland (including Rockhampton and south), with links to providers' websites.
QLD landlord insurance policies – units
The following table displays a snapshot of landlord insurance policies for units in South Queensland (including Rockhampton and south), with links to providers' websites.
What does landlord insurance cost in QLD?
Data from Canstar Research during the 2018 Landlord Insurance Star Ratings in July shows landlord insurance premiums actually decreased in the state of Queensland for both units and houses. This is a welcome change from 2016-17, where insurance premiums rose by as much as 20% for houses and 15% for units.
Despite this decrease, Canstar data shows South Queensland (below Rockhampton) has the second highest average annual insurance premiums, behind only North Queensland.
Average Premiums – 2017 vs 2018
South Queensland

Dwelling
2017 Average market Premium
2018 Average market Premium

% Change in Market Premiums

Houses
$1,815
$1,771
-2.44%
Units
$404
$369
-8.62%
Source: www.canstar.com.au. Quotes obtained for Allianz, Coles, NRMA, QBE, SGIC, SGIO and Suncorp. Premiums are annual premiums based on $450,000 building cover and $25,000 contents cover for a house, and $25,000 contents cover for a unit or townhouse, with a target excess of $500 (with $600 used when $500 is unavailable) at all addresses considered within each state/region included in the Canstar Landlord Insurance Star Ratings in 2017 and 2018.
What is the average rental price in QLD?
To give you an idea of potential earnings per week from tenants, Domain's State of the Market Report for March 2018 showed the average rent for both houses and units in capital cities. Note this data only includes Brisbane and not Queensland as a whole.
| Houses | MAR 2018 | DEC 2017 | MAR 2017 | QOQ % | YOY % |
| --- | --- | --- | --- | --- | --- |
| Brisbane | $400 | $400 | $405 | 0.0% | -1.2% |
| Units | MAR 2018 | DEC 2017 | MAR 2017 | QOQ % | YOY % |
| --- | --- | --- | --- | --- | --- |
| Brisbane | $375 | $370 | $380 | 1.4% | -1.3% |
You can see in the tables above that, like insurance premiums, rental prices for both houses and units actually decreased. This leaves the percentage of annual income spent on insurance premiums for the average landlord in 2018 at:
7.9% for houses
1.8% for units
So landlord insurance can be a fairly significant investment in regards to cost, however, it can be important for landlords as it provides a level of protection (we'll go into further detail on this further down). Be aware these premiums can change depending on a number of factors, such as the safety of your property's neighbourhood, the local crime rate and the actual value of the house.
The good news for landlords is that according to the Australian Taxation Office (ATO), your insurance premiums will generally be tax deductible because they're considered an investment expense. Other landlord costs that can potentially be tax deductible include:
Property management fees
Advertising for tenants
Rates
Pest control
The ATO has an in-depth list on expenses you can claim as a landlord.
What could QLD landlord insurance cover you for?
Landlord insurance policies are generally designed to provide a level of protection from the following events:
Loss of rental income
Damage to your building (home or unit)
Damage to your contents (possessions in the home that you own)
Loss of rental income
Under a standard landlord insurance policy, you could be covered for some level of rental income loss. Common insured events include income loss due to:
A tenant moving out without providing prior notice (absconding tenants)
Tenants failing to pay their rent (defaulting tenants) or failing to vacate the property in time
The death of a tenant
A tenant being released from their lease due to financial hardship
A tenant being unable to access the property for various reasons (such as damage to surrounding properties)
The property being left in an unliveable condition due to either an insured event or damage caused by the tenant
Damage to buildings
Depending on the level of cover, some policies cover damage caused to physical property including:
Damage caused by a tenant's pet
Insured natural disasters (floods, fires, storms, earthquakes and more)
Malicious and intentional damage caused by a tenant to the building
Accidental damage caused by tenants or their guests
Scorching and water damage
Damage to contents
Additional contents insurance under your landlord insurance policy can provide a level of protection for contents you own in the property from accidental, malicious and natural damage as listed above, as well as giving you a level of cover from theft or burglary. Such items could include furniture, electronics and appliances.
How to look for the best value landlord insurance
As a landlord, you are liable for your property and the belongings you own inside it, so it is a good idea to take care when choosing a policy to protect you.
When comparing landlord insurance policies, there are a number of things worth consideration, including:
What coverage do you need?
Do you need both building and contents cover, or just building cover? Keep in mind that sometimes items like carpets and windows are covered by a contents policy but not a building policy, so you need to check with the insurance company to make sure you have the right type and level of cover for your needs. If you do not have and of your own furniture or possessions within the property, you may not need an extensive contents policy, which could help reduce your premiums. On the other hand, if you've filled the house with furniture, appliances or even kitchenware, you may wish to consider a more extensive policy.
Check the extra benefits on offer
Policies vary in the range of benefits offered; some might be covered automatically under a standard policy, while for others you may need to add them in by request. Depending on what you're after, you may consider whether you would benefit from a policy that offers extras such as the replacement of locks, the removal of a tenant's leftover possessions, legal expenses, the cost of evicting a tenant and more.
Check the exclusions too
Policies generally come with a number of exclusions. Commonly cited exclusions within landlord insurance policies include:
If you've breached the lease agreement in any way
If the property is seized lawfully
Intentional acts of damage committed by you or with your consent
Water damage due to an opening made during a renovation or extension
You can find the complete list of exclusions within a policy's product disclosure statement (PDS).
Are pets (and their associated damage) covered?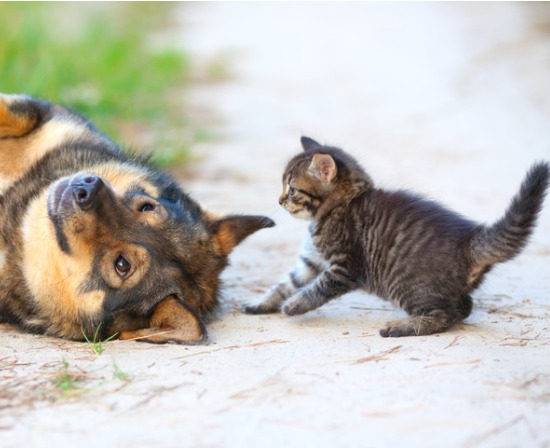 While it's obvious to think of reasons to not allow furry companions in your lease, you might want to consider the fact that according to a study America, 63% of landlords who were concerned about pets never actually experienced any first-hand issues, while those that did generally found the damage was worth "far less than the average rent or the average pet deposit".
Furthermore, allowing pets could broaden your prospective tenancy pool, and according to the RSPCA, pet owners tend to be more willing to pay extra for the ability to bring their pets to a rental, are more responsible and are more likely to stay longer.
If your property allows pets, it may be worth looking for a policy that covers pet damage.
As well as checking for these things before taking out a policy, there are a number of steps you can take to reduce the risk of something going wrong with your investment property. Things like conducting regular inspections, keeping regular and detailed reports and having a signed agreement with your tenants can make things easier for you and insurers should you need to make a claim.
By comparing quotes from different providers, you can get an idea of what the general cover and cost you can expect. You can begin comparing landlord insurance using our comparison tables: