We looked at some of the top-rated investment apps on Apple's App Store and Google Play. While some well-known apps made the cut, there are a few that may surprise you.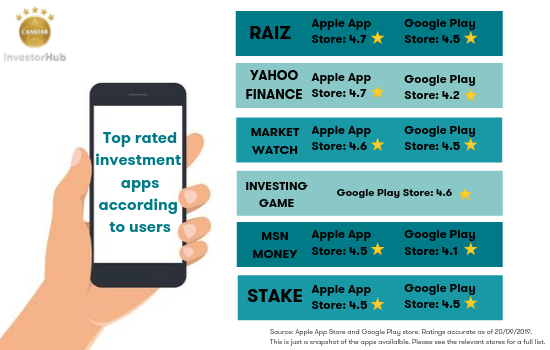 Apple's App Store
On Apple's App Store you'll generally find an app to suit your needs, but here are three that users are excited about.
Raiz
4.7*| 5K reviews
Raiz is a micro-investing app that automatically rounds up your spare change and invests it. This app tends to be popular with investors who are just starting out and may not have the funds to invest in the traditional way.
Yahoo Finance
4.7* | 190K reviews
The Yahoo Finance app aims to be the all-in-one destination to track your portfolio, markets and the economy. The app allows you to create a custom watchlist so you can follow the stocks that interest you. You can also receive personalised news and alerts. The app goes beyond equities, with the ability to track currencies, bonds, commodities, world indices and futures.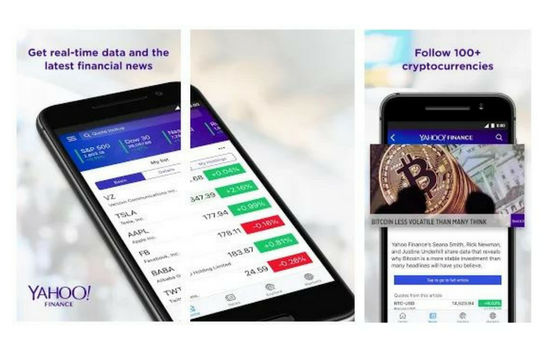 Market Watch
4.6* | 422 reviews
This app claims to deliver the latest business news, financial information and market data to your fingertips. It also provides investors with business analysis.
Google Play
While there are a whole host of investment related apps on Google Play, here are three that Android users have rated highly.
Investing Game – Learn how to invest in trading
4.6* | 6K reviews
This app is designed for those who are new to investing and are looking to learn the basics before taking the plunge. Their risk-free simulator helps users to build their confidence when trading in stocks, forex and cryptocurrency.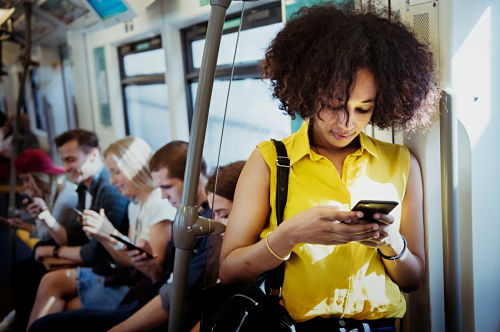 MSN Money – Stock Quotes
4.1* | 93K reviews
This app gathers the financial news and data from the world's top sources. And it allows users to conveniently grow their finances with handy tools and calculators. Investors can also create their own personalised watchlists for their favourite stocks, managed funds and ETFs.
Stake
4.4* | 210 reviews
Fintech company Stake, have created an app that makes investing in US companies from Australia easier than ever before. If you want to claim your "stake" of global companies like Apple, Facebook and Tesla, this app could be your new best friend.
*Ratings are out of 5 and correct as of 20/09/2019.
Cover image: EBS Professional (Source: Shutterstock)