Build your portfolio through intelligence gained from like-minded investors.
I'm sure at one time or another, we've all been in a taxi getting stock tips from a driver who insists on recounting unlimited sharemarket triumphs, (but ironically is silent on the losses). Or maybe at a family BBQ, getting the hottest stock lead from the long lost uncle twice removed. Or your best mate assuring you that the new IPO is the 'next sure thing'.
Sound familiar? Many of us have likely greeted these gestures of informational kindness with some degree of scepticism. But what if there was a community of investors sharing your investment risk and return appetite, which you can throw stock ideas to and generate stock ideas from? A need for a community of this kind drove a former Commonwealth Bank director to establish SelfWealth, which currently has a goal to get 10,000 customers on board by July.
The idea is that investors create a target portfolio by benchmarking their portfolio against fellow like-minded investors to see what and when they trade. This has the effect of removing any doubt regarding stock ideas presented to investors, as it is the investors themselves that seek out ideas from their investment peers, and can also monitor their peers performance (and be in no doubt, there will be losses at some time).
What products does SelfWealth offer?
SelfWealth provides two products, SelfWealth INTELLIGENCE and SelfWealth TRADING.
SelfWealth INTELLIGENCE provides a suite of tools to help investors reach their target portfolio. Such tools include the ability to benchmark performance against like-minded investors, to measure the comparative performance and risk of your portfolio, and the ability to review featured stocks.
SelfWealth TRADING allows investors to trade shares at a competitive price, with a flat fee of $9.50 irrespective of trade size providing clear benefits to all investors, but especially those trading large parcels of shares.
Who might SelfWealth be suited to?
SelfWealth is tilted towards self-directed investors looking to invest in ASX listed stocks. These investors could include those currently utilising the services of a broker or fund manager, but who have some 'play money' on the side that they would like to invest themselves. Alternatively, it could be those investors that have become disillusioned with professional fund managers and feel they could generate better performance themselves. Whichever bucket you may fall into, the benefit of utilising the service will be the same.
Investors who make large trades will also be suited to SelfWealth, as the SelfWealth TRADING platform offers a competitive rate for these types of trades, which comprise a flat fee of $9.50 rather than a percentage of the traded amount.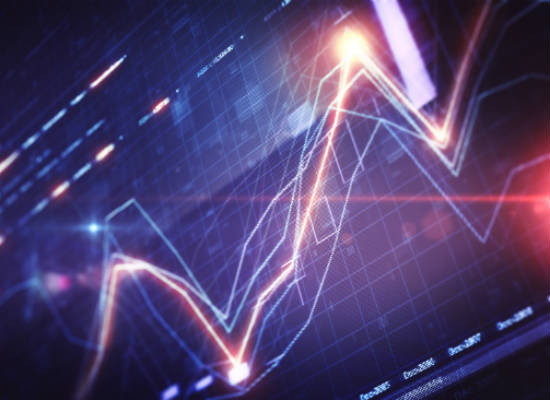 How does SelfWealth work?
SelfWealth INTELLIGENCE
This product comprises four main features, which are:
Benchmark Performance: The product allows investors to compare their portfolio with all other SelfWealth investors based on performance, valuation and diversification. Investors can also follow like-minded investors to see what and when they trade.
SafetyRating: The SafetyRating measures how diversified a portfolio, and is scored out of 40. The greater the diversification, the higher is the score, which is in alignment with modern portfolio theory in Finance.
WealthCheck Score: The WealthCheck score measures the 'health' of your portfolio by comparing your holdings against performance, valuation and SafetyRating measures.
Research Tools: The Research tool allows investors to obtain data in relation to featured stocks and other stock data.
SelfWealth TRADING
SelfWealth TRADING allows investors to invest in ASX listed stocks for a flat fee of $9.50, regardless of the trade size. A SelfWealth TRADING account can be opened through an online application process.
SelfWealth provides a detailed FAQ section, which can be found here SelfWealth – FAQ.
CANSTAR Q&A with Andrew Ward – SelfWealth Founder
Canstar also had the opportunity to ask the founder of SelfWealth, Andrew Ward, some further questions below:
Q: Am I able to use an external broker or do I have to use SelfWealth TRADING to trade through SelfWealth?
A: SelfWealth users are not restricted to using the SelfWealth Trading platform and may use their online broker if they wish. However, the process for incorporating trades into the SelfWealth system is generally more seamless when utilising SelfWealth TRADING, as the trades are automatically incorporated into the users portfolio. For those members wanting to use an external broker, the services of Yodlee, a data aggregator, are utilised. Yodlee sits as the intermediary between the customer's external broker and SelfWealth. Customers simply need to select their external broker from a list of Yodlee approved brokers, and the customer's portfolio data is pulled from the external broker into the SelfWealth system. Only one external broker can be linked per portfolio.
SelfWealth TRADING offers a competitive price to other full-service and online brokers, charging a flat fee of $9.50 irrespective of the size of the trade. In order to access SelfWealth TRADING, a customer must be a SelfWealth INTELLIGENCE member.
Q: Are you looking to increase the number of brokers that are supported?
A: Currently, SelfWEALTH supports 23 different brokers, with the ability to support further brokers dependent on Yodlee's ability to expand its broker offering. If a SelfWealth customer requests for an unsupported broker to become supported, SelfWealth will put the request to Yodlee to see if correct data mapping can be completed to allow for this. So technically, there is no limit to the number of brokers that can be supported.
Q: SelfWealth currently does not allow trading of international shares. Do you have an indicative timeframe on when this functionality will be available?
A: While SelfWEALTH does not currently allow direct trading of international shares, customers are able to gain exposure to international shares through Exchange Traded Funds ("ETFs"). SelfWealth is looking to introduce the ability to directly invest in international shares in the near future.
Q: What other asset classes can you trade through SelfWealth TRADING?
A: In line with modern portfolio theory, SelfWealth sees the addition of additional asset classes as a way to diversify a portfolio and minimise risk. As such, providing exposure to a range of asset classes is important as part of the SelfWealth TRADING offering. While direct investment in most asset classes beyond ASX listed shares is not possible, exposure can be gained for a variety of asset classes by investing in different ETFs. These include international shares, domestic and international property, domestic and international fixed income and cash.
When diversification is introduced into a portfolio, the SafetyRating will improve due to the reduction in portfolio risk.
Q: How often are the Strategy Builder and Value Analyser updated?
A: These platforms are updated daily.
Q: What is the criteria used to determine 'like minded' investors?
A: SelfWealth looks at three main areas to determine who a customer's 'like-minded' investors are. These are:
How far away the customer is to retirement
Their attitude towards accepting financial risk
Whether they are seeking income, capital growth, or a mixture of both
A new customer is asked profile questions relating to these areas, and is then provided a list of SelfWealth members that have similar investment profiles. The investor can then set their target portfolio based on the investments of these like-minded investors. The customer will then need to monitor the investments and performance of this group and make changes to their portfolio to align with their target portfolio as required. Customers are able to see other SelfWealth investors' portfolios are not restricted only to like-minded investors.
For those customers who are not willing or able to frequently monitor like-minded investor portfolios, they can forgo setting their own target portfolio and instead opt to select an auto-target portfolio, which will act as their target portfolio. There are two choices of auto-portfolios, which are:
SW Top 10 – the top 20 holdings from the top 10 members by WealthCheck score
SW ETF – 10 most popular ETFs
Q: Who are your major competitors?
A: Nobody really is doing anything similar to SelfWealth in Australia. It's definitely a niche market.
Q: Is there anything else you would like to add?
A: SelfWealth is working towards creating SelfWealth module and introducing it as part of year 9 and 10 financial literacy curriculum within Commerce and Economics subjects. The idea is for students to use the module and compete with their peers and parents in creating investment portfolios, while at the same time improving the financial literacy of students.
Speaking to the Australian Financial Review recently, Andrew Ward stated his goal of Self Wealth attracting 10,000 customers by July 2016 and 100,000 online trading accounts within a year. It is, as he acknowledged, an audacious goal.
Canstar is an information provider and in giving you product information Canstar is not making any suggestion or recommendation about a particular product. If you decide to apply for a product, you will deal directly with a financial institution, and not with Canstar. Rates and product information should be confirmed with the relevant financial institution. For more information, read our detailed disclosure, important notes and additional information. ETFs are considered by ASIC to be complex financial products. Some types of ETF are more complex and risky than others. For more information on ETFs and risks associated with them, see ASIC's Moneysmart website at https://www.moneysmart.gov.au/investing/complex-investments/exchange-traded-products