In August 2016 global asset manager Schroders launched a "real return" actively managed exchange-traded fund (ETF) on the ASX. Canstar recently got in touch to find out more about this investment product.
Canstar Q&A with David Wanis – Fund Manager at Schroders
Q: What are the advantages of investing in an actively managed ETF rather than a managed fund?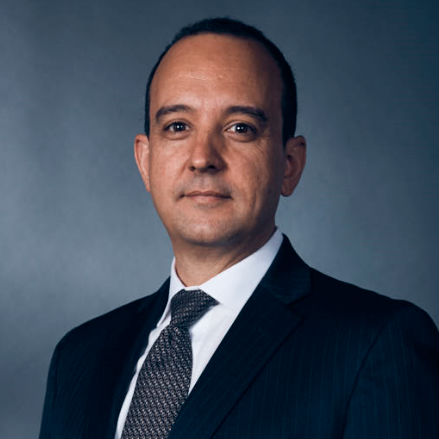 There are a number of key advantages to investing in an actively managed ETF, however the most prominent is ease of access.
For investors with a broker trading account, you can simply type in the fund's ticker code and trade instantaneously. The active ETF will then sit in your portfolio, alongside your other direct holdings.
Additionally their accessibility also means investors can very easily diversify their portfolio. By investing in a highly diversified active ETF like the Schroder Real Return Fund (ASX:GROW) an investor is provided with immediate exposure to a range of domestic and global investment vehicles across a range of different asset classes.
Another benefit is that an active ETF is live priced during the ASX trading day (in the case of GROW, every 15 seconds). If you were to hold an unlisted managed fund, you would receive the prices at the end of the day on a one day lag. Live pricing means that you can now choose the price at which you invest in the active ETF, rather than having it based on an end of day valuation calculated by the fund manager.
Investors will also see that active ETFs have no minimum investment restrictions imposed by the fund manager. This will allow those with smaller balances to access professionally managed investments which have otherwise been out of reach.
In summary, active ETFs provide fast, liquid, paper-free diversification to your portfolio.
Q: Who do you think are likely to be the biggest users of these products?
These products will appeal to those investors who have a preference for exchange traded investments, who want more control over their portfolio but importantly have a desire to diversify their investments beyond ASX listed shares.
Active EFTs provide easy access to markets and instruments that can be out of the reach of many retail investors. Industry statistics show that most self-managed clients have a high concentration of their portfolio invested in the top 50 stocks in the ASX. Indeed, their broader portfolios tend to have high exposures to the same themes, low protection from certain risks and little true diversification overall.
By investing a portion of their portfolio in an active ETF such as GROW, they can diversify their portfolio by effectively delegating a portion to a professional fund manager. Given the unpredictability of markets, diversifying your investments is crucial to delivering more reliable returns.
Wanting to compare current exchange traded funds? We have provided a comparison table below which provides a snapshot into the current market offerings for Australian Broad Based ETF's. Please note that this is sorted by management fee ( lowest -highest).

Q: How do they differ in risk from other fund structures?
All investing carries some risk. It's the level of risk appetite that an investor has which should determine what type of investment is suitable for their needs.
In terms of structure, active ETFs are similar to traditional managed funds in that they are open ended and transparent pooled investment vehicles. In addition, active ETFs admitted to trading status are subject to the same stringent ASIC regulations as managed investment schemes, along with additional Operating Rules set out by the ASX, so the funds themselves are well regulated.
The other popular professionally managed fund structure available through the ASX is the Listed Investment Company or LIC. Although both are actively managed, the active ETF structure differs from that of an LIC. Active ETFs are open ended, required to disclose holdings quarterly and trade very close to the value of their underlying investments, otherwise known as Net Asset Value or NAV. LICs on the other hand are closed end vehicles, have no obligation to disclose their holdings, and can trade at a price materially higher or lower than the NAV depending upon prevailing buying or selling demand. It is therefore possible that investment returns realised by investors in these strategies could be heavily influenced by the difference between the price paid and the underlying NAV. ETFs (both active and passive) should deliver returns more consistent with the underlying fund performance with less distortion from NAV premiums and discounts.
Active ETFs differ from passively traded funds because the underlying funds are actively managed; they aim to beat the benchmark rather than track it. For example, our GROW fund has an objective based target of achieving CPI plus 5% before fees. We invest in assets that will achieve our return objective with the lowest risk, rather than simply investing money in companies or bonds which are part of an index.
Q: What should consumers look for in an actively managed ETF?
A prospective investor should look for a strategy that suits their needs, investment objectives and risk profile. If a consumer is looking to invest, for example, in a pure global equities manager, could they deal with an event that saw the value of their holding halve in value?
An investor needs to consider their return objective against their risk appetite. Higher return strategies naturally carry higher risk, therefore prospective investors should consider how vulnerable their investment might be to a significant drawdown and what impact that will have on their savings. If you are about to retire or are nearing retirement you will want to protect your capital, because a significant drawdown may have a large impact in how long your retirement savings will last. A well-diversified portfolio such as GROW will minimize this risk relative to a pure equity strategy.
Wanting to compare current online share trading platforms? We have provided a comparison table below which provides a snapshot into the current market offerings. Please note that this is sorted by our star rating (high to low) and filtered by 6 average trades per month.

Investors should not look at a fund's recent performance as a guide to future returns. They need to understand how a fund operates and what is it trying to achieve. Not what it has done in the past. Investing is a forward looking activity.
Q:Why might someone invest in GROW?
Actively managed ETFs provide investors, whether they are an SMSF trustee or an investor with a broking account, access to an investment portfolio which can provide them with instant diversification. Investing in a product like GROW instantly diversifies an investor's portfolio. GROW is made up of local and global equities, both Australian and international fixed income, as well as other diversifying strategies, including higher yielding credit, foreign exchange and options.
Although there are an increasing number of ASX quoted ETFs providing access to a broad range of local and global assets, investors still have to solve the problem of how to combine these assets into a well-diversified portfolio. We all know that markets can move around a lot, and a risk of investing is losing money. GROW has a team of investment professionals whose sole job is to monitor valuations, and market volatility. When required, the team have the ability to change portfolio exposures quickly. Their target is to ensure that investors have minimal exposure to downturns, all the while aiming to achieve real returns of inflation plus 5% over three rolling year periods.
About David Wanis
David is a Multi Asset Fund Manager located in Sydney. His responsibilities include portfolio management, investment process development, investment strategy research and implementation.
Any views or opinions expressed do not necessarily state or reflect those of Canstar. Canstar is an information provider and in giving you product information Canstar is not making any suggestion or recommendation about a particular product. The information has been prepared without taking into account your individual investment objectives, financial circumstances or needs. Before you decide whether or not to acquire a particular financial product you should assess whether it is appropriate for you in the light of your own personal circumstances, having regard to your own objectives, financial situation and needs. You may wish to obtain financial advice from a suitably qualified adviser before making any decision to acquire a financial product. Please refer to Canstar's Financial Services and Credit Guide (FSCG) for more information, and read our detailed disclosure, important notes and liability disclaimer.