Given the recent bushfires, COVID-19, and the looming threat of climate change, it's no wonder Australians are questioning where their money is going.
What makes a company sustainable or ethical?
Sustainable investing can also be called socially responsible investing, impact investing or ethical investing.
A sustainable or ethical company has usually been screened for environmental, social and governance (ESG) factors. The frameworks used to filter out companies that don't meet certain criteria, like those involved in fossil fuel activities, alcohol, tobacco and production of controversial weapons.
Instead, the screening process should ideally increase exposure towards companies that are leading initiatives such as renewable energy, recycling, social responsibility, and energy-efficient transport.
Lack of standardisation
One issue with sustainable investing is that there's currently no industry standard definition for sustainable investing or 'ethical investing'. This can lead to 'greenwashing', which are misleading 'sustainable' or 'ethical' marketing claims.
It's important that consumers examine their investments carefully. For example, you may want a fund that avoids fossil fuels, but those same funds might invest in companies involved in gambling or cigarettes.
As interest in this type of investing grows, so does the number of regulatory initiatives (such as the United Nations and European Commission) aimed at fixing the lack of standardisation.
Why are people turning to sustainable investing?
Besides the feel-good factor of putting your money where your mouth is, many studies show that the performance of sustainable investments are comparable to conventional investments.
Generally, performance of any portfolio (sustainable or otherwise) will be cyclical and often driven by the perception of particular sectors. Right now, green technology, green energy, healthcare and social impact are seen as growth sectors, and the share price of these companies is reflected by growing positive sentiment.
If more and more people sustainably invest, they're taking their money away from companies in industries that aren't deemed 'sustainable.' Theoretically, the less money is provided to these 'unsustainable' industries should see these companies become less valuable as their share prices fall. Less money invested in 'unsustainable' companies could (again, in theory) lead to corporate policy change, reduced investment interest, and a change in the way the company operates.
Additionally, as more people invest sustainably, trust around this type of investment strategy builds, and this will likely have a knock-on effect.
How do you sustainably invest?
If you've just started investing, you have three options. You could invest by yourself, you could use a traditional financial advisor, or you could use a robo-advisor.
You could pick individual sustainable companies on your own, but this can be a risky strategy, so I always recommend ETFs. ETFs give clients access to a range of different investments at a low cost. ETFs are also more transparent compared to traditional managed funds so investors always know exactly what they own.
Sustainable or ethical ETFs should ideally use extensive rules based research to include the best ethical and sustainable companies for that particular ETF. One of the great aspects of ETFs is that they publish their holdings so you can always see what you own.
Diversifying your portfolio across various markets and assets (like bonds) should still be standard practice if you want to earn the highest return for the lowest risk.
Does sustainable investing have higher fees?
ETFs charge management fees, and this is an indirect cost deducted directly from the daily ETF price. Sometimes the management fees for sustainable ETFs can be higher than non-sustainable ETFs, but this has to be balanced with returns and how important sustainable investing is to you as an individual.
Remember, not all sustainable investments have the same return, so it's important to choose a trustworthy investment advisor to help guide you.
Sustainable investing: future trends
In the past 10 years there's been a steady increase in funds targeting people who want to invest with social, moral or philosophical concerns in mind. In fact, some commentators call sustainable investing "a megatrend in the making," and there's been an obvious rise in our own clients asking for a sustainable investing option.
There's now almost $1.8 billion invested in sustainable/ethical ETFs alone, which currently represents about 3% of the overall Australian ETF market. And when you consider sustainable investments generally, the total amount invested is much higher.
With investor confidence in sustainable investments growing, and the younger generation starting their investment journey, I don't see growth in this area slowing down anytime soon.
After all, if you want a sustainable future, then investing is a practical way you can support the companies who are working towards that goal.
If you're comparing Online Share Trading companies, the comparison table below displays some of the companies available on Canstar's database with links to the company's website. The information displayed is based on an average of 6 trades per month. Please note the table is sorted by Star Rating (highest to lowest) followed by provider name (alphabetical). Use Canstar's Online Share Trading comparison selector to view a wider range of Online Share Trading companies.
---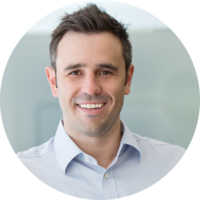 About Chris Brycki
Chris Brycki is the Founder and CEO of Stockspot, Australia's largest online investment advisor. He sits on two Advisory Committees for the industry regulator ASIC, and was previously a fund manager at UBS. He holds a Bachelor of Commerce (Accounting/Finance Co-op Scholarship) from UNSW.
Follow him on LinkedIn.