The dream of finding a dusty bottle hidden in the attic – only to discover that it is some fabled lost vintage, fetching a record price at auction – might capture the imagination, but nowadays wine trading has well and truly entered the 21st century.
If you're considering diversifying your portfolio, you might be interested in wine as an alternative investment.
So, how does it work?
Unfortunately, if you're going to invest in wine, the first step is resigning yourself to the fact that you won't get to drink it. Instead, after storing it for a few years, or possibly even decades, you will sell it on, having never cracked the seal. Five years is often seen as the minimum time frame for a good return, however, ten years or more is not uncommon. Nevertheless, the payment for your discipline and patience can add up, with the best bottles sometimes attracting a return of around 10-15% per year.
Typically, most investment wines are sold at auction, and online auctions have now become popular. The London International Vintners Exchange is one of the major players, boasting access to the largest global pool of wine merchants and up to tens of millions of dollars of wine traded daily. You can also find historical prices on the most traded wines, access to brokerage services, and the ability to buy wines in bond and en primeur, wine still in the barrel.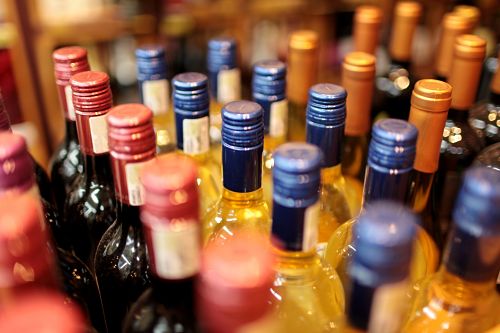 What to look for
Before you go diving in, make sure you do your research. The return you make on any particular bottle is going to depend on a host of factors, including the history of the label, critical acclaim, the particular vintage and its age. Scarcity is of course a major factor in price; as the supply of a good vintage is drunk, any remaining bottles will attract higher and higher prices.
The pre-eminent investment wines are unsurprisingly French, particularly those from the Bordeaux region, although Burgundy wines often perform quite well too. In terms of Australian wine, some popular options are Penfolds Grange and Henschke Hill of Grace. Langtons is a good place to do your research on Australian wines with their classification guide helping to set the pace of the market. They also offer online auctions and brokerage services.
The fine wine market also has its own indices that track the prices of the most traded wines. Below you can see the performance, as of 31 October 2018, of each index across different time periods. To learn more about the wines each index tracks visit this website.
| Index 31/10/2018 (monthly close) | Level | MOM | YTD | 1yr | 5yr |
| --- | --- | --- | --- | --- | --- |
| Liv-ex Fine Wine 50 | 355.56 | -1.08% | 0.57% | 1.37% | 16.98% |
| Liv-ex Fine Wine 100 | 313.94 | -0.73% | 0.40% | 1.62% | 18.39% |
| Liv-ex Bordeaux 500 | 320.86 | -1.20% | 1.53% | 3.13% | 25.55% |
| Liv-ex Fine Wine 1000 | 358.15 | -0.65% | 8.43% | 10.38% | 39.07% |
| Liv-Ex Fine Wine Investables | 346.68 | -0.75% | 1.58% | 2.60% | 22.45% |
| California 50 | 310.12 | -3.04% | 17.27% | 17.20% | 86.28% |
Prepared by Canstar. Source: Liv-ex
Things to consider before investing in wine
Storage is another major factor, as temperature or humidity fluctuations can greatly affect the ageing of a bottle, and its eventual sale price. Wine should be kept between 14°C – 18°C and at around 65%-75% humidity. Light and vibrations also need to be kept at a minimum. Many investors opt to have their wine professionally stored, which asides from ensuring it ages well, also provides security against theft or the temptation to drink your investment.
Investing in wine is one way to diversify your portfolio, but it does come with its own set of risks and challenges. However, if you make sure to do your research before you start, there is the potential to make a tidy profit. And, worst comes to worst, you always have a nice bottle of plonk.