Opinion: General Manager of Wealth, Josh Callaghan
We recently ran an article on the top performing ethical investments for the year so far, which seemed to resonate strongly with our readers. As a result, I thought I'd follow it up with a way of starting your own diversified ethical portfolio in two trades or less.
For our long-term readers, it may come as no surprise that I'm talking about using ethical exchange traded funds (ETFs) as they can be an easy, cost-effective way of gaining access to many stocks in just one trade. In fact, among a bunch of ethical managed funds it was an ETF that came in at number two on our top ten list. Our runner-up, BetaShares Global Sustainability Leaders ETF had a 1-year return of 30.71%, as of August 2018, and an annual management fee of just 0.59% (the average annual fee of the managed funds on the list was 1.54%).
So, what determines an ethical fund?
Hopefully, it's no surprise that ethics are highly subjective and therefore, what I consider ethical, you might disagree with and vice versa. My ethics might be focussed on social responsibility, whereas yours may be geared towards environmental sustainability. Someone else may argue that the two are inextricably intertwined, and they're probably right. The point is, if you're outsourcing the investment selection of an ethical fund to someone else, you can't expect it to necessarily perfectly line up with your ethics. Although, they will typically exclude tobacco, defence and gambling.
In my view, the value of investing ethically, and with sustainability in mind, is that it's investing in businesses that are likely to have a long-term vision. Hopefully, enabling the companies you invest in to make money in a way that will stand the test of time socially and from a policy perspective.
Outside of my own ethics, it seems smart, from an investment perspective, to ensure that the operations of the companies that I invest in are less vulnerable to policy risk. For example, a worldwide ban on cigarettes is much more likely than a worldwide ban on online retailers. Therefore, excluding tobacco from my portfolio may not be a bad decision in the long run. Similarly, as governments around the world try to tackle climate change it seems likely that the business model around fossil fuels could face challenges, therefore pushing energy providers to seek sustainable alternatives.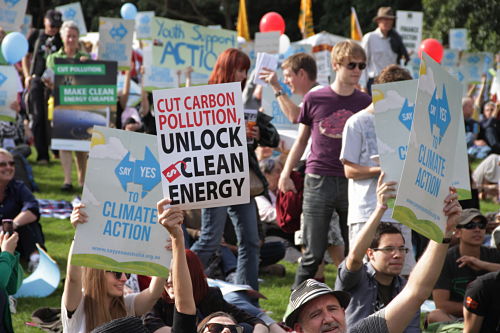 Putting it together
Now we can look at how some ethical ETFs have performed. For demonstration purposes only, I've modelled up two portfolio options using the ethical ETFs available on the ASX as of October 2018 and compared them to the ASX 200 Net Total Return and the S&P 500 Total Return as a benchmark comparison. There is no perfect comparable index, however, to help assess the performance outcome of an ethical investment, it is worth having a reference point. As two of the most quoted indices, the ASX200 and the S&P500 provide us with a reference point of the relative performance of the Australian market and the world's largest market, the US.
To be clear, these are not recommendations of a product or portfolio construct. It's simply a useful way to dive into the potential options.
It's also worth noting that given the rapid rise of ETF products on the market, most of the products I'm looking at have only existed for a few years. Therefore, we don't have long term performance data on them, so my analysis is over a period of 12 months from October 2017 to October 2018.
When choosing a fund without long term performance I suggest reading the fund's objective to see if it aligns with what you're wanting to invest in. It's important to remember that past performance (over any period) is not an indication of future performance.
Option one: Ethical investing in one trade
This option is the simplest as an investor can just pick the ethical ETF they like the most. For the purpose of this analysis, I've picked the BetaShares Global Sustainability Leaders ETF. Here's the fund's 1-year performance as of 31 October, compared with our two benchmark indices.
| | Ethical (BetaShares…..) | ASX 200 | S&P 500 |
| --- | --- | --- | --- |
| Fee | 0.58% | N/A | N/A |
| Return | 14.86% | 2.64% | 7.34% |
| Return less fees | 14.28% | 2.64% | 7.34% |
| 10,000 invested a year ago (includes fees) | $11,428 | $10,264 | $10,734 |
In this case, across the same 1-year period the ethical option has outperformed both the ASX 200 and the S&P 500 total return indices.
Option two: Ethical investing in two trades
This option looks at splitting up the geographical exposure of an investment to give investors a little more input over their portfolio. In this case, let's go for a split that is 70% international and 30% Australian.
For this example, I've used the UBS MSCI World ex Australia Ethical ETF and a similar product from UBS for Australia. I've compared that to the same two indices above but this time I've blended their performance together as if it were a portfolio. Again, performance figures are over a 1-year period ending on 31 October 2018.
The blended performance is the overall return less fees and is weighted 70% international ex Australia and 30% Australian.
Ethical (UBS…)
ASX 200
S&P 500
Fee
Ex Australia

Australia

0.35%

0.17%

N/A
N/A
Performance
Ex Australia (weight 70%)

Australia (weight 30%)

9.12%

2.95%

2.64%
7.34%
Return less fees
7.269% (Blended performance)
2.64%
7.34%
$10,000 invested a year ago
$10,726
$10,264
$10,734
In this example, the ethical portfolio is much closer but still slightly behind of the performance of the S&P 500, but has outperformed the ASX 200 by 4.6%.
Take out
When you're investing for the long-term, you're making a number of judgements about the future. You're backing certain industries, economic conditions, governmental stability and even environmental conditions.
Aligning your investments to your actual view of the future, to me, seems to be logical. If you believe there will be a new dominant economy in the future, or man-made climate change must be radically addressed, or poverty will be eradicated and so on, then you may want your long-term investments to align with these types of considerations.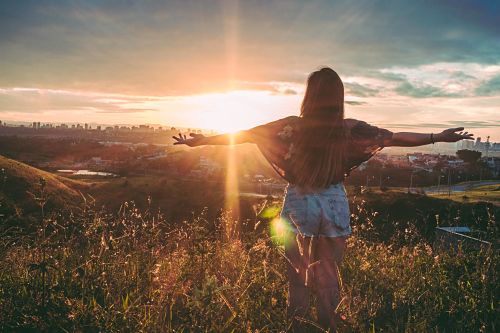 So, for those looking to invest with an ethical bias there are some good options out there. The inclusion of ethical funds, such as those created with environmental, social and governance (ESG) considerations in mind, doesn't need to cost you in your overall portfolio performance and may in some instances produce a better return.
Investors still need to do their research and ensure they're comfortable with what is included/excluded from the fund, but a good start could be to construct a simple ETF based portfolio.
Cover image: Blue Planet Studio (Shutterstock)
---

About Josh Callaghan
Canstar's General Manager for Wealth, Josh Callaghan, is the former General Manager of Wealth at Canstar and co-founder of Fintech Queensland. In his role at Canstar, Josh was responsible for the strategic direction, operations and commercial outcomes of the Wealth division, which includes Superannuation and Investments. He has over 19 years of experience in product management, strategy, technology and marketing in the financial services industry.