Looking for a low-cost way to enter the property market, then you may consider fractional investing. Here's a look at how the two main options compare.
Residential property has a track record of healthy long-term returns across much of the country, and that's made it a favourite investment among Australians. The key stumbling block for many, is that buying property calls for plenty of upfront cash. But there is a way to score a slice of property market action, even if you don't have much capital to invest.
Two fractional investing platforms, BrickX and DomaCom, make it easy to buy a small stake in a property – maybe 10%, 5%, or as little as 1/10,000th of a place.
When you invest with either BrickX or DomaCom, you are essentially buying into a managed fund. This means pooling your money with other like-minded investors.
Sure, it's not the same as having your name on the title deeds. But it is a way to tap into property market returns if you have limited cash.
Fractional investing also offers a way to diversify across multiple properties and locations, something that can be challenging for direct investors.
BrickX
The BrickX platform lets you buy a stake in a predetermined selection of rental properties, with as little as $50. As of early January 2020, 19 different properties were available to invest in on the BrickX website.
DomaCom
DomaCom works by crowdfunding investment properties. You'll need at least $2,500 to get started, and from there you can invest in properties that are available. Alternatively you can use the "Family and Friends" option to team up with mates, relatives, co-workers and even social media contacts, to set up a new sub-fund that invests in the property of your choice from DomaCom's range of available properties.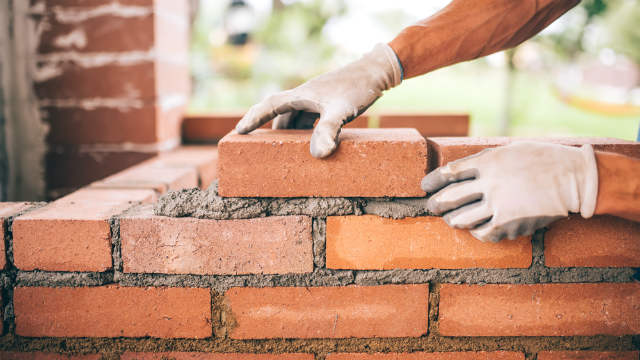 How does it work?
BrickX
The property team at BrickX selects and buys properties, then divides the value of each property into 10,000 "Bricks". How much you pay per Brick depends on the value of the property. A single Brick in a $1 million property will cost $100, or pay as little as $35 per Brick for a place valued at $350,000.
You're free to choose which property you'd like to buy Bricks in. Or, invest at least $50 monthly, and get the benefit of dollar cost averaging through the "Smart Invest" option that automatically selects properties for you.
Each month, investors receive a share of the property's net rent (rental income less expenses) in line with their proportionate share. If you own 10% of the Bricks in the property, you'll receive 10% of the net rent.
You can cash-in your investment at any time by offering your Bricks for sale on the BrickX site at the price you choose.
DomaCom
DomaCom's Family and Friends option lets anyone who is interested in a property, pledge how much they'd like to invest (minimum $2,500). Once sufficient funds have been raised, DomaCom purchases the property, places it in a sub-fund, and issues each investor with fund units in line with the amount invested.
From here, you'll receive a share of the property's net rent. When it comes to possible capital gains, investors can cash in their units in one of three ways – at expiry (typically five years), via DomaCom's online trading platform where you set your own price for the units you hold, or if the unitholders vote to sell the property and wind up the sub-fund.
How much does it cost?
Brick X
To activate a BrickX account, you'll need to deposit $50 into a BrickX digital wallet. The minimum investment is the lowest price of one Brick, which can range from less than $50 to over $150.
There are no ongoing fees however, each time you buy or sell a Brick, a 0.5% transaction fee applies. So, if you buy $5,000 worth of Bricks, the transaction fee will be $25. Then, if you sell those Bricks four years later for $5,000 (we'll ignore capital gains for the sake of simplicity), you'll pay another $25. So that will set you back $50 for a 4-year investment.
DomaCom
You'll need to invest at least $2,500 to get started with a property. No upfront fees apply, though you'll pay annual management fees of 0.88% of the gross asset value of your investment.
Again assuming no capital growth, if you make a $5,000 investment, the annual fee for the first year will be $44. After four years you'll have paid around $176 in fees.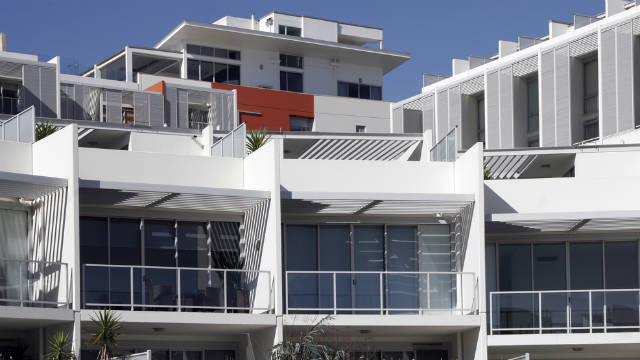 What are the available investment options?
BrickX
As of January 2020, BrickX offered a set menu of 19 different residential properties, with a mix of houses and apartments spread across different states including regional locations.
DomaCom
DomaCom offers a variety of investment options. Buy units in an existing property (commercial or residential) or form your own group and choose from DomaCom's selection of residential properties. Over 20 properties are available across NSW, Queensland and Victoria – mostly apartments in metropolitan locations.
How have they performed?
Brick X
The estimated net rental yields for each property are listed on the BrickX website. They range from around 1.15% on a house in Annandale (inner Sydney) to 2.88% for an apartment in Enmore (also inner Sydney). This may sound low but remember it is the return after costs like rates, insurance and property management have been deducted from rent.
Capital gains are harder to gauge. BrickX provides a valuation per Brick based on the current property market. But investors are free to set their own price. On some properties, Bricks are listed for sale at more than 3% above valuation.
DomaCom
It's a similar situation with DomaCom – the rental yield and capital growth will vary according to the property. The suburb yields are noted for the properties available to crowdfund an investment in, and they can go as high as 6%.
In terms of capital growth, DomaCom values the sub-fund units annually. Here too though, you're free to set your own price when selling units via the DomaCom platform.
How do the two services differ?
BrickX's minimum investment of just $50 means that anyone can get started as an indirect property investor for the price of a take-away dinner.
DomaCom calls for a bigger upfront investment ($2,500), and it charges a higher percentage fee, which applies annually rather than being transaction-based. The upside is that you have a chance to get together with people you know to invest in your preferred property from DomaCom's selection.
The verdict
Fractional investing is a low-cost way to tap into the returns of the property market.
The biggest drawback could be that when you want to cash in your investment, you're chiefly relying on finding a buyer among other investors who've signed up to the platform. That may be a much thinner market than if you sold the property directly on the open market.
For all its pluses, indirect investing lacks the personal touch of property ownership. If you want to be a hands-on investor free to pick your own property, or if you're keen to roll up your sleeves and add value through renovations, an indirect investment may not be for you.
If you're comparing Online Share Trading companies, the comparison table below displays some of the companies available on Canstar's database with links to the company's website. The information displayed is based on an average of 6 trades per month. Please note the table is sorted by Star Rating (highest to lowest) followed by provider name (alphabetical). Use Canstar's Online Share Trading comparison selector to view a wider range of Online Share Trading companies.
---
About Nicola Field
Nicola Field is a personal finance writer with nearly two decades of industry experience. A former chartered accountant with a Master of Education degree, Nicola has contributed to several popular magazines including the Australian Women's Weekly, Money and Real Living. She has authored several best-selling family-focused finance books including Baby or Bust (Wiley) and Investing in Your Child's Future (Wiley).
Main image source: maradon 333 (Shutterstock)