It's now possible to apply for a home loan with an interest rate fixed below 3% for five years at St. George Bank, Bank of Melbourne and BankSA.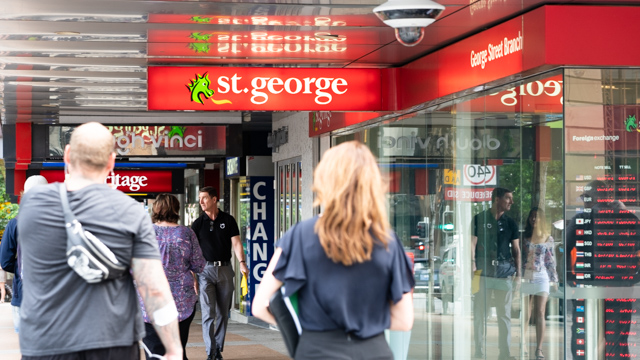 The subsidiary banks of Westpac have today lowered a number of rates by between 0.10% and 1.40% across their residential and investment fixed-rate loans, with changes applying to both standard and package loans.
The lowest rates that dip below the 3% bracket apply to most of the Westpac Group's fixed package loans, rather than their standard home loans.
The lower cuts are only available for new loans at St. George and Bank of Melbourne, but are also available for existing customers to refinance to the lower rates at BankSA.
The biggest cuts were to BankSA's four and five-year fixed rate loans for new and existing owner occupiers paying principal and interest (P&I), which were reduced by 1.40%.
New owner occupier customers who take out a residential home loan with St. George or Bank of Melbourne – where they pay P&I and muster up a 40% deposit – could be guaranteed to stay on a 3.09% interest rate for five years (comparison rates 4.29%).
The rates for those borrowers dip even lower if they were to take out a package loan on the same terms, with the rate now at just 2.94% (comparison rate 3.72%).
If fixing that long isn't your thing, St. George and Bank of Melbourne now also offer that interest rate on the same terms to owner-occupier customers across their one, two, three and four-year fixed terms, although the comparison rates do differ somewhat (see table below).
Canstar finance expert Steve Mickenbecker said the changes were "cutting edge prices" from well-known brands that look likely to open up the next round of competition.
"The fall in bond rates has reduced longer term funding costs for lenders, and the Westpac subsidiaries have been able to pass this on to borrowers," Mr Mickenbecker said.
The lowest fixed interest rates for owner occupiers paying P&I on Canstar's home loan database are currently available from Greater Bank on its one-year fixed loans, such as its 'Great Rate Fixed 1yr' loan at 2.79% (comparison rate 3.95%).
St. George Home & Bank of Melbourne New Loan Rates –
Owner Occupier Package Fixed Rate – P&I and <60% LVR
Fixed Term
New Rate
Comparison Rate
1 year
2.94%
3.90%
2 year
2.94%
3.85%
3 year
2.94%
3.81%
4 year
2.94%
3.76%
5 year
2.94%
3.72%
Source: Canstar.com.au. Current as at 21 August 2019. These rates are available for new loans only at St. George Bank and Bank of Melbourne, with a loan-to-value ratio of <60% and to owner-occupier customers paying principal and interest. Comparison rate based on a loan amount of $150,000 over 25 years.