Getting on the property ladder later in life may mean you have to jump through a few extra hoops to get your home loan application approved.
When you consider that the term of a home loan can be as long as 30 years, borrowers over a certain age may not be able to pay off their home loan before they retire.
Some lenders have no restrictions when it comes to lending to customers who plan to or are currently retired – even when the loan term exceeds their retirement age.
However, if your loan term extends past your retirement age, banks want to know exactly how you plan to repay the loan after your retirement with what's known as an exit strategy.
It is an exit plan that maps out how you plan to pay off your home loan without facing financial hardship.
What are some common exit strategies?
Some commonly accepted exit strategies include:
Downsizing your property by selling your home and moving into a smaller property.
Selling assets such as an investment property or shares.
Ongoing income from superannuation.
Using your superannuation to make a lump sum payment after you retire.
The best exit strategies take into account your age, financial position, income level and retirement plans. They are intended to show that you can repay the debt. If there's any doubt, then you may be declined.
Downsizing is an exit strategy used by many of our older customers since owner-occupied properties are not subject to capital gains tax when they decide to sell and downsize. Once your kids have grown up and leave home, you may be planning to move to a smaller property anyway.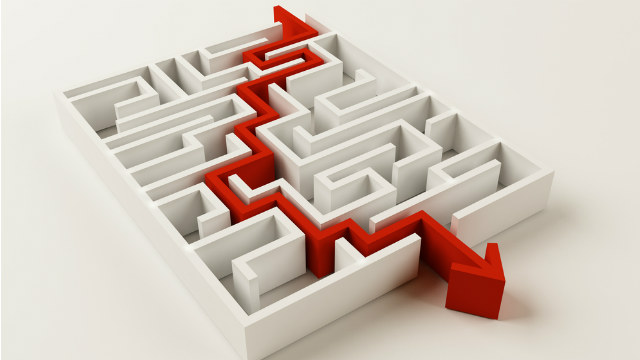 Can I combine exit strategies?
You can combine multiple strategies to prove that you can comfortably pay off the mortgage when you retire. For example you may say you plan to downsize to a smaller property and also use your super balance to demonstrate you can pay off the remaining debt.
What should I avoid with my exit strategy?
It is illegal for lenders to discriminate against someone based on their age. On the other hand, lenders have a responsibility to ensure that anyone they lend to can comfortably afford to repay the loan without experiencing any undue financial hardship.
There are certain things that may not be considered suitable as an exit strategy because they are considered unreliable. Here are some examples:
Anticipated inheritance
Projected income or superannuation balances
An anticipated Workers Compensation payout
An anticipated Family Law settlement
An anticipated employers bonus payment or wage increase
The sale of a business
Some lenders may make exceptions and approve people with exit strategies similar to these if they can provide evidence.
Do I need an exit strategy for an investment loan?
An exit strategy is typically not required for an investment property as you can simply sell the property when you retire. This is assuming you also own a home.
Lenders are required by law to make sure that they do not put you in a worse financial situation, and if your exit strategy consists solely of selling your home, then that is considered to put you into financial hardship. So in theory if you own an investment property, and still have a home, you won't be in financial difficulty by selling the investment property.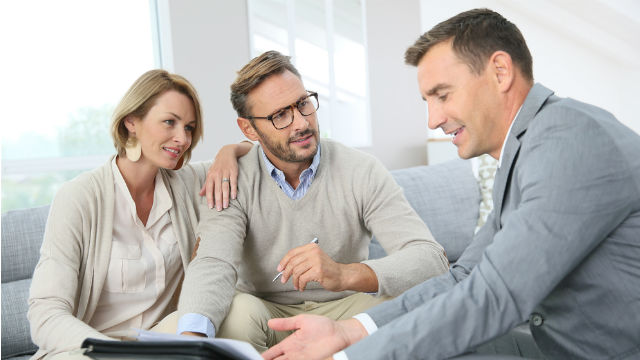 Is there an age that is considered too old for a home loan?
Since we have no forced retirement age in Australia, 65-75 is considered to be the retirement age by most lenders. As a result, people aged over 35, looking to take out a mortgage may need to show that they can repay the home loan before they retire.
All lenders have their own retirement age policy, but generally speaking here is a guide to what you may expect at various ages.
35: Lenders will consider your profession and likely retirement age. Many lenders will shorten your loan term or require an exit strategy.
45: You may be required to show superannuation statements or demonstrate that you have an exit strategy in place to repay the loan when you retire.
50: Most lenders will allow you to borrow, but some may decline your application due to your age.
55: Almost all lenders will require a written exit strategy, evidence of your superannuation and other assets that can be sold to repay the proposed debt.
60: Most banks are likely to decline your application due to your age. However, if you've got a continuing source of income past retirement, or have assets you can sell to help repay the loan, then your loan may be approved.
60-plus: You'll only be able to borrow money with either a seniors equity loan (reverse mortgage) or with a standard loan if you can prove an ongoing post-retirement income.
What if one of the borrowers is older than the other?
Interestingly, when borrowing as a couple, lenders may use the age of the youngest or oldest borrower when working out if an exit strategy is required.
This is when you may need to call lenders to check their policies on this or enlist the help of a mortgage broker.
Tips for mature borrowers
If you're a mature borrower, you can improve your chances of being approved for a home loan by:
Considering a shorter loan term so that the loan is paid out before retirement.
Providing a solid exit strategy if the loan term exceeds your retirement age.
Applying with a lender that is more flexible for mature borrowers.
---
About Otto Dargan
Otto Dargan is the Managing Director of Home Loan Experts, an online mortgage broking firm that specialises in helping people who fall outside of normal bank criteria get approved with a major lender.
Main image source: Gajus (Shutterstock)