Subdividing land can be an option for those looking to do more with the land they own. Here's how it works and how much it might cost you.
Property owners may consider subdivision for a number of reasons, both for those who purchase land to live on and for investors. These reasons can include dividing land in order to sell off a portion of it or creating new land for your own construction purposes, but it generally involves a stringent approval process and some significant costs. Here's an overview of how subdividing land generally works, what it can be used for, and how much it might cost you.
What does it mean to subdivide land?
The term 'subdividing' generally describes the process of dividing one piece of land into two or more smaller plots. However, the term can also cover the reconfiguration of a piece of land and not necessarily just dividing it up. For example, Brisbane City Council includes 'rearranging the borders of an existing lot without creating a new one', or 'merging two or more lots into one' in its definition of subdividing land.
Depending on the type of subdivision you're looking to do, you may need to submit a development application to the relevant local authority; however, councils may not require approval for certain forms of subdivision, so it may be prudent to check with your local council if you're thinking of subdividing your property.
How does the subdivision process work?
While the subdivision process can vary across different parts of Australia, it will generally include the following steps:
Making an initial application to the relevant local council. What this involves will vary depending on where you live but it will generally require the drawing up of a proposed lot layout by a licensed land surveyor. Town planning firm Consult Planning advises that any engineering issues noted by the surveyor should be resolved before the application is lodged.
The council will either approve or deny this application. If approved, a development permit will be issued, with a stated currency period in which the development must be completed
Any construction or civil works (e.g. the extension of sewage or water supply systems etc.) stipulated by the conditions of the permit must be completed, in order to make the site "fully serviced" by energy, water, sewage, and any other required utilities.
Your licensed surveyor can then prepare and review the survey plan, and apply to the relevant council for plan sealing (the final approval of the subdivision by council). If the council is satisfied that all relevant requirements have been met, they will approve and 'seal' the survey plan.
It could be important to contact your local council and check what steps you'll need to take in order to have your subdivision approved. It may also be worth seeking professional advice with navigating the process as it can be complex.
How much does it cost to subdivide land?
As with the process for subdividing land, the total cost is likely to vary depending on several factors.
According to publisher BUILD, the main reasons for the variation in cost are "state-specific planning and application fees, contributions and fees to local governments and councils, and utility provider access costs".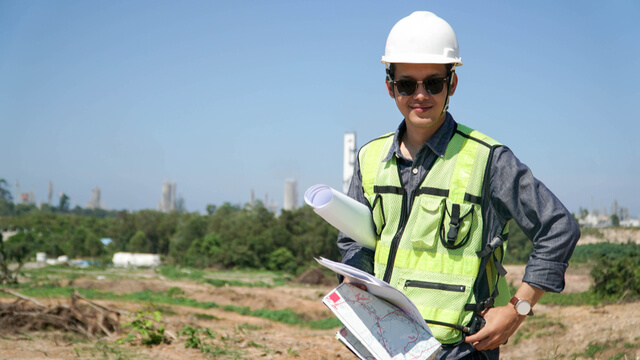 It estimates that depending on the state you're in, the cost of a subdivision project can vary from between $30,000 and $90,000.
New South Wales – Approximately $50,000 at least, which includes development application costs, construction costs, infrastructure charges (mandatory fees that must be paid to council as part of a subdivision or reconfiguration) and plan sealing charges
Queensland – Between roughly $60,000 and $90,000, including infrastructure charges (which are about $28,000 per new lot), town planner/surveyor/civil engineer fees, council fees, and civil construction costs
Victoria – $30,000 to $50,000, including professional fees for planning and surveying, and the provision of access and services so that any new lot created has the capability of connecting to all essential services (electricity, water supply, drainage, sewerage, telecommunications etc.)
Western Australia – At least $50,000 for a subdivision of one piece of land into two, which would cover Surveying, town planning and project management fees, development contributions (the cost of connecting electricity, water etc.), and civil works
You may want to seek professional advice from a lawyer, conveyancer or town planner, in order to get an approximate idea of the costs your specific proposed subdivision could incur.
As you can see, the total estimated price tag for your subdivision can be significant and there are a number of lenders who specialise in providing finance for subdivision and construction purposes.
The terms on the loan, such as interest rates and fees, may vary from one lender to another so it could be beneficial to carefully research what each provider offers and the lending costs you might need to factor into your project based on a variety of providers.
The cost of a subdivision loan could also depend on how the loan amount is estimated. For example, according to Alpha Finance Solutions, the total value of the land subdivision can either be calculated based on the estimated total development costs (TDC), or on the gross realisation value (GRV) which is the estimated value of the completed project. The GRV calculation method may give you access to a larger amount of up-front capital, but this loan will be subject to higher interest rates, Alpha Finance Solutions says.
As with any loan or line of credit, consider carefully reading the relevant loan documents to check the terms and conditions.
It could also be worth exploring whether more mainstream lenders could be an option for financing the project or aspects of it, such as through a construction or investment home loan.
Why might I want to subdivide my land?
According to online property investment resource Which Investment Property?, some possible benefits of subdividing a piece of land could include:
The opportunity to create and then sell new lots of land.
The ability to downsize your main residence or property, and offset the cost or make a profit by selling the land you're no longer using.
The option to sell some of the smaller blocks of land later, in the event of financial instability or stress.
The opportunity to build one or more new homes, for either residential or investment purposes.
Online property investment platform Real Estate Investar also notes that subdividing land may come with risks, such as:
If you subdivide one block of land into two smaller blocks, the total value of the two new blocks may not be as much or more than the original block. If you're looking to make a profit from your subdivision, not only would the two new blocks need to be cumulatively worth more than the original block, but the increase in value would need to be more than it cost you to subdivide the land in the first place.
Smaller blocks of land may be less attractive to potential buyers, meaning you may find it difficult to find a buyer if your end goal is selling the new blocks.
Subdivision can be a lengthy process, which can be further set back by delays in the approval process, objections from neighbours, unexpected costs, or issues with the professionals you hire to help you with the subdivision process.
If you're considering subdividing a block of land, you may want to seek the assistance of a town planner or surveyor. They will be able to offer you advice on the feasibility of your proposed subdivision, how much it might cost you, and any issues you may run into during the subdivision process. Some of the legal issues around subdivision can also be fairly complex, so it could be worth seeking independent legal advice from a qualified lawyer before proceeding.