The property market has slowed while the country comes to grips with the economic implications of COVID-19, but homes are still being bought and sold and we are yet to see a significant drop in prices as many have predicted.
It can be challenging, particularly in uncertain markets such as the one we are currently experiencing, to know how much a property is currently worth. Whether you are planning on selling your property, looking to buy one, refinance or are simply curious, you may be considering getting your house valued. Looking at comparable sales is a great place to start if you want a ballpark valuation, but to accurately calculate the true value of your home, a few other factors come into play.
Professional valuers use several methods and algorithms to assist in estimating the value of any particular property, but ultimately, a property's true value is what someone else is willing to pay for it.
Here's a breakdown of how property valuations are calculated, what factors typically have the biggest influence and how much you can expect to pay to have a professional valuer cast their eye over your property.
What is a property valuation?
A property valuation is defined by the International Valuation Standards Council as the estimated amount you can expect a property to sell for in an "arm's length" transaction, where the parties are not known to each other. In other words, it's the approximate value that the market suggests your property is worth at a particular moment in time.
In practical terms, an official valuation is a written legal document that determines the approximate market value of a property on that date, which can be requested by both buyers and sellers of any property.
The final sale price may not be the same as the valuation, due to various factors that can impact how much a person is prepared to pay for a property. This can include supply and demand imbalances, for example where demand is greater than supply, which can drive up the price as people may choose to pay a premium just to secure the property. Major events that impact the economy, such as COVID-19, can also influence property values in the short term, because a significant rise in unemployment security and income levels generally correspond with a fall in demand for property, which may see property prices fall.
Certified practicing valuer and director of Herron Todd White, David Hyne, told Canstar a valuation was a document that:
described the property in detail

outlined the 'highest and best use' of the property (for example, are all bedrooms functional for use or is one room considered a 'study'?)

explained the method of valuation applied

provided sales evidence of comparable/similar properties

included valuation calculations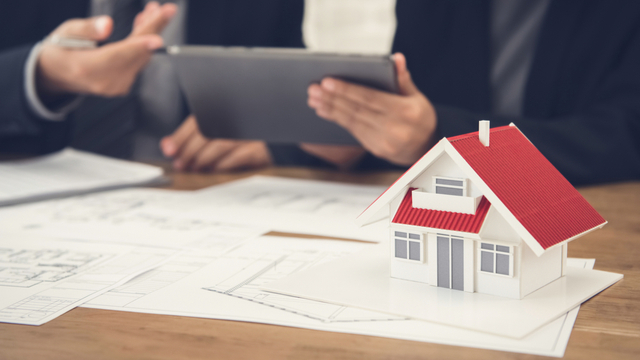 When would you need a property valuation?
A valuation is generally most relevant when you are buying, selling or refinancing a property, or when there is a tax or sale event (such as a divorce or settling an estate) that requires a property to be officially valued.
When you make an offer to buy a property, if the offer is accepted by the seller, your next step is usually to apply for a loan. As a part of this process, your bank or lender will generally require a valuation to be performed on the property as a form of security to ensure the value of the property covers the loan, just in case you default on repayments and the lender needs to recoup the costs.
Tax considerations are another reason why an individual may want or need to obtain a property valuation. For instance, if you move out of your home and convert it to an investment property, a valuation will be important for calculating your tax obligations in the future, according to the ATO.
Managing partner at Perth accountancy firm Chan & Naylor, Lilian Fisher, told Canstar a valuation on a property may be required when you are renting out a main residence for the first time.
"At that time, the valuation of a previous main residence will become relevant for capital gains tax (CGT) purposes," she said.
You may also need a valuation if you gift the property to a relative, or receive a property as a gift, to calculate how much CGT may be owed, according to the ATO, which advises: "You should obtain a valuation from a professional valuer, or work out the market value yourself using reasonably objective and supportable data. This can include the price paid for very similar property that was sold at the same time in the same location."
Mr Hyne said other circumstances under which a valuation could be useful included:
for pre-purchase advice when you're deciding how much to offer for a property

for stamp duty/transfer purposes, if you are transferring the property between owners or ownership entities – for instance, transferring a home from a parent to child, or from your own name into a trust structure

when related to litigation matters, such as divorce proceedings.
Who conducts a property valuation?
An official, legally recognised valuation can only be conducted by valuers who are qualified and have completed accredited training and education.
Mr Hyne said property valuers were registered members of the Australian Property Institute and qualifications were typically degree qualified with post-university experience of at least two years.
For instance, property valuers will often have completed a Certificate in Real Estate, and/or a Bachelor of Property and Real Estate, after which they can progress to the specification of property valuation.
How long is a valuation valid for?
In accordance with most valuers' and valuation firms' insurance policies, valuation reports are generally valid for three months.
How can you find a property valuer?
Each state and territory has different qualification requirements for valuers with the relevant bodies often offering a list for you to search and choose from. In Queensland, valuers are required to be registered with the Valuers Registration Board of Queensland, whose website has a "find a valuer" search function. In WA, there is a requirement that they have a government-issued 'Land Valuers License' and qualified service providers can be found on WA.gov.au.
For an accurate price estimate, it could be a good idea to seek out a certified, independent valuer who is not connected to the seller or their agent, and therefore has no vested interests in the particular property that is being valued.
How do valuers calculate a property's value?
There are two common yet different methodologies a valuer might use to value a property, according to Mr Hyne: the direct comparison method and the summation method.
The direct comparison method involves researching the recent sales of comparable properties that are in the same area and share similar features, such as number of rooms, over the past six months. According to Mr Hyne, this is the most used valuation method for residential properties.
The summation method involves adding the value of the house, including swimming pools, garages, pergolas and other attachments, to the value of the land, taking into consideration aspects such as the size, shape and location.
Regardless of the method used, when a property is valued, there are several aspects that are taken into consideration by the valuer, including:
size, style, age, functionality and condition of all bedrooms and living spaces within the property including kitchen, bathrooms and landscaping

extra features such as pools, balconies and air-conditioning

shape, slope, size and layout of the block

the condition of the property as a whole

potential risks, such as environmental risks and market conditions

local zoning rules and regulations

location in relation to amenities such as shops, public transport and schools

supply and demand in that particular suburb; low supply and high demand can increase a property's valuation, while low demand and ample supply can lower a property's valuation

views and aspect: north-facing properties are considered more desirable in Australia, as they enjoy more natural, direct sunlight during the day

number of sales, and their value, for similar properties in the previous six months

potential for renovation and/or development

any issues or potential problems that are picked up on during the valuation, such as structural faults or imminent risks to the property.
These factors can impact the value of a property either positively or negatively. Certified valuers use several industry-defined processes to analyse this information and create an estimated market value. Valuations are then generally provided in a written, detailed report.
To calculate a property's value, valuers analyse a range of data that includes:
| | |
| --- | --- |
| Property type | House, townhouse, villa or unit: the specific supply and demand dynamics related to each property type will typically impact its value |
| Land size and location | Being near main roads, train routes, shopping facilities, waterways, beaches etc can have a positive or negative influence on values |
| Comparable sales | This includes homes of a similar size, style, age, location and condition that have sold nearby |
| Market trends | Valuers will consider both current and historical market trends relating to the suburb |
| Condition | Condition and age of the property, noting any renovations or upgrades that have been conducted |
| Property characteristics | Number of bedrooms, bathrooms, living spaces, garage or carport, backyard, size of the property's footprint, etc |
Is a real estate agent appraisal the same as a property valuation?
Property valuations and real estate agent appraisals might sound similar, but they can be very different.
An official, legally recognised property valuation can only be conducted by a certified valuer, and you will generally pay a fee for this service. Meanwhile, a real estate agent appraisal, or market appraisal, is completed by a real estate agent and is usually provided free of charge.
Real estate agent appraisals can be useful in determining how much your property may expect to sell for in the current market. You might request a real estate agent appraisal if you are thinking of selling your home or investment property, or if you want a broad understanding of how much it may be worth in the current market.
However, Mr Hyne said agent appraisals are not usually as in-depth or as accurate as a property valuation because they are generally an estimation made by an agent based on their opinion of the current market.
"Appraisals from real estate agents are generally an abbreviated report, not a legal document," Mr Hyne said.
Also keep in mind that an agent's opinions are not necessarily always objective, as they may have a vested interest in securing your listing. Because of this, it may be a good idea to get more than one appraisal before listing your property for sale.
There are some free online property reports and calculations that you can access, however keep in mind that these are generally based on averages and don't take your property's individual qualities such as renovations, block size or shape into consideration. Therefore these are best used as a rough guideline.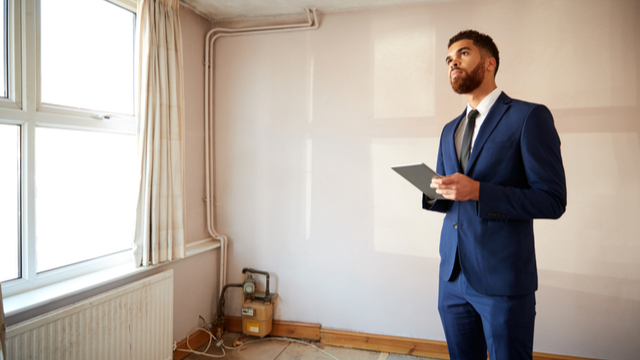 How much does a valuation cost?
The fees and costs to get a property valuation can vary depending on factors that include the location, accessibility, type, style and age of the property. According to Mr Hyne, depending on the scale of the property, the fees are usually in the vicinity of $440-$660 for a standard residential property.
If you require a property valuation during the process of purchasing a property, your lender may offer to cover the cost on your behalf. Keep in mind that a valuation for the lender is usually conservative and may be lower than a market valuation conducted separately.
If you are requesting a property valuation for your own purposes (not in the course of applying for a home loan or refinancing a mortgage), then you will generally need to pay for the valuation yourself. It may be worthwhile requesting a written quote from the valuer, to determine the cost beforehand.
Header Image Source: Ju-see (Shutterstock)
---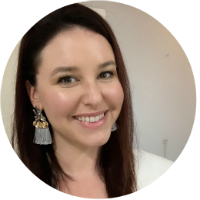 Sarah Megginson has been a finance and real estate journalist for more than a decade, having written for; She Knows Australia, Your Investment Property, Mamamia, Marie Claire, and travel features for Tourism Australia, BUPA, Jetstar and more. Sarah has also been the editor of Your Investment Property magazine since 2016, while being an opinion columnist, a freelance writer, and an editor who has penned 20+ books. She has three young children and is an ambassador for Act for Kids. Sarah holds a Bachelor of Communications from Griffith University.
Keep up to date with Sarah through her site.