Buying a house is one of the biggest investments you'll make in your life, and with house prices constantly fluctuating, it can be an unpredictable ride. But, with some careful planning and strict prioritisation, pulling together that coveted 20% deposit doesn't always have to be an uphill battle.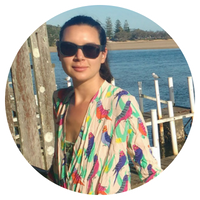 I've been with my partner for about four years and together we've purchased an investment property with a focus on long-term capital growth. We were looking for places closer to the city (within a 10 kilometre radius), but unfortunately that tends to come with higher house prices compared to outlying suburbs. Obviously having two of us contributing to the deposit helped speed up the saving process, but to get my share together I had to be strict with my saving.
Getting serious about saving
After finishing university about five years ago, I went travelling (shock horror, I know). It was an amazing experience, but I essentially spent every last dollar I had. So basically, I had to start saving from scratch. Since then, it has been an ongoing learning process when it comes to my saving habits.
When I first started to get serious about saving with my home loan deposit in mind, I switched savings accounts to one that was paying a higher rate than my previous institution. It was something I wanted to do for a long time, especially seeing the rates that were available at the time, but it was easily put off. It was looking for a house that made me realise how far I had to go and that I really had to be more proactive with my savings. That lit the fire to get me moving on not only being proactive about where I leave my money, but also in striving towards my savings goals.
The table below displays a snapshot of savings accounts on Canstar's database with links to providers' websites, sorted by star rating (highest to lowest).
For the most part, it really comes down to cutting costs where possible. Although that's never easy- I've found when you focus on what you want, it's easier to sacrifice the things that aren't as important to you personally. There are certainly a number of compromises I've had to make. For one, I'm currently living with my parents to save on a number of expenses that otherwise would significantly hinder my goals. I know this isn't possible for everyone, but it has worked for me.
I also prioritised what I want to spend my money on. I'm not missing out on the things that I enjoy – I still go out and spend money on events, craft beer and good food, but during the week at work I pack my lunch. I'll probably only buy lunch out once a week or once a fortnight and I've made a conscious effort to reduce takeaway coffee purchases.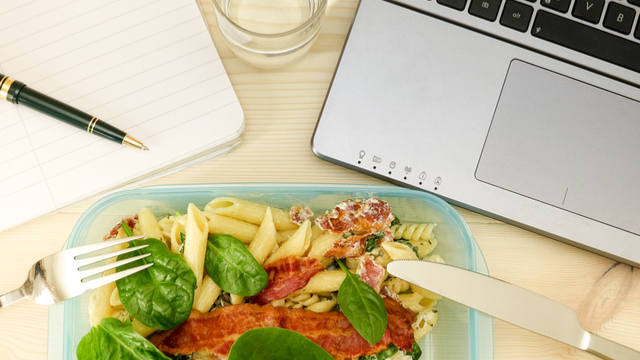 Choosing the right home loan
The closer we got to our savings goal, the more we had to look into what kind of loan would suit our needs, and what repayment schedule we would ideally want to work with. We knew we wanted to get an investment loan with an offset account to help reduce interest while still hopefully having the money available for unexpected costs that may come up. We saved together for a 20% deposit, which meant we didn't need to pay lenders mortgage insurance.
The property we ended up purchasing is a 15-minute drive from the Brisbane CBD with a lot of growth potential. It is a three-bedroom house with good bones for renovation, and the area is becoming more popular for families, sprouting its own urban culture.

Rental income from an investment property may help cover some or even all (if you're lucky enough to get good rental yields) of your mortgage repayments. In our search for an investment property we aimed to have the rent cover as much as possible of our expected mortgage repayments. However, rental income was not the main strategy for us as we were looking for long-term capital growth. It was a bit of a balancing act making sure the rent was there to reduce the ongoing costs of owning the property without letting this get in the way of the right house with the potential for growth we were looking for.
I hear a lot of my friends saying they would love to be able to buy a house and many even set themselves on the path to saving. A major downfall is when they realise making a concerted effort to save often means they can't maintain the lifestyle they are used to. I think it really comes back to consistency and having those priorities in place.
Jen's 6 other ideas for saving and boosting your income
Clear out your wardrobe. Be ruthless and try to do it as quickly as possible so you don't get hung up on what you're throwing away or hold onto things you know you should get rid of. You can sell items via online platforms such as eBay, Carousell or depop, or at markets.
Purchase second hand, including if you need to purchase clothing for an event. You might be able to re-sell it once you are done and get back close, or sometimes even equal, what you paid for it. If you buy new, often selling it will result in a loss. The same usually goes for cars, cameras or sporting equipment.
Plan ahead with upcoming birthdays and events, buying items when they are on sale.
Subscribe to mailing lists for your favourite retailers, including physical and online stores. This way, you can monitor specials for those purchases you can delay.
Pool resources by sharing costs with your family, partners, friends and workmates. You can share groceries, meals, cars, deal vouchers, accommodation or Ubers/taxi
Put your work snack drawer to full use and stock up rather than popping out for one-off purchases.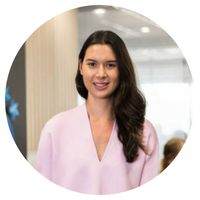 Jennifer Anderson is a long-time savvy shopper and first-time home owner. She's all about balance in life and appreciates spending and saving in equal measure (okay, maybe spending a little more). Jennifer joined Canstar as a Data Insights Analyst after working for a survey research company. Before her last job she worked as a copywriter for a digital start-up. She has also dabbled in freelance copywriting, content writing and editing.