Westpac customers have been offered a new bonus rate to boost their savings for purchasing a new home, as the bank this week released research revealing more young Australians were choosing home ownership over holidays.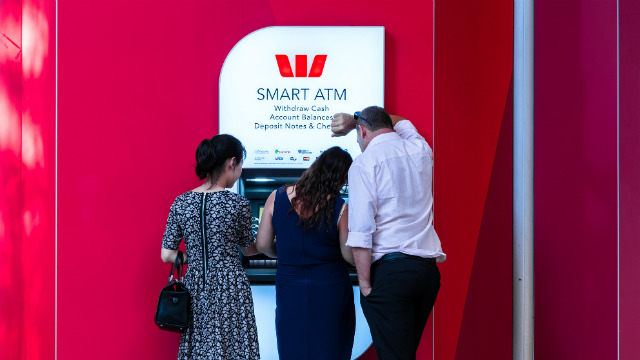 The 'Saving for a Home' bonus rate applies to the Westpac Life savings account, with customers able to choose six savings goals within one account via the bank's online and mobile banking platforms.
The extra bonus rate of 0.20% p.a. fixed interest for six months is available to some customers who add a new 'Home and Property' savings goal during the offer period.
The additional bonus rate will sit alongside the account's existing variable bonus interest rate of 0.80% p.a., which customers earn by growing their account balance each month, regardless of whether an account withdrawal is made.
This makes a total potential bonus interest rate of 1.00% p.a. on top of the 1.50% p.a. base rate, earning first-home savers up to 2.50% p.a..
Westpac Head of Savings Kathryn Carpenter said the additional bonus rate would be helpful for first home buyers in the current property market.
"To save up to 20% for a deposit, you're looking at over $100,000 for the average dwelling in Australia," Ms Carpenter said.
"This is a substantial amount of money for young people to save in the current climate, even with cooling property prices.
"To give first home buyers an extra boost we've introduced an additional bonus rate for those saving for a home.
"It is a small way to give first home buyers some extra help on their journey to owning their first home."
Canstar Group Executive of Financial Services Steve Mickenbecker said while Westpac's bonus savings opportunity was a welcome addition at a time when saving for your first home could be a challenge, the bonus conditions could be an issue for consumers with long-term savings goals.
"The account has the functionality to set multiple goals, which is a great feature, but it may present a challenge to savers when a bonus condition is that the balance must increase for the month," said Mr Mickenbecker.
"Withdrawing funds for a short-term savings goal is likely to mean no bonus interest for that month on your higher balance long-term savings goal.
"Consumers may still be better off holding a single purpose account for their home deposit savings."
The additional bonus rate became available for customers from 14 May 2018 and is subject to Westpac Life's existing bonus interest rate requirements.
Over 25-year-olds opt for homes over holidays
Data from Westpac showed a higher number of first home buyer loans were settled with Westpac in March and April this year compared to the same period in 2016 and 2017.
At the same time, a recent analysis of 3,480 Westpac Life savings accounts revealed the most popular savings goal among 25-34 year-olds was 'Home and Property', with an average of 70% of their total savings being put away for a future home.
Ms Carpenter said these findings spoke to the diligent savings habits of these customers.
"Millennials are often depicted as a generation more focused on life experiences and living in the 'now'," she said.
"However, our research shows that many are in fact taking saving for a home deposit seriously and prioritising it above other goals including travel or lifestyle.
"Our data shows reaching 25 appears to be a key tipping point for customers moving from thinking about saving for a home, to seriously saving for one."
Comparatively, younger millennials aged 18-24 prioritised 'Holiday and Travel' as their key savings goal.