Opinion – Ken Morrison, CEO Property Council of Australia
It's sometimes overlooked that around one-third of Australian households rely on rental accommodation to meet their housing needs (according to ABS data), whether by choice or necessity.
This is a significant number of households which for the most part depend on properties being made available for rent by private landlords.
Build-to-rent may be a term that is unfamiliar to most Australians, but it is a well-established and growing form of housing overseas, including in the UK, Germany and the US.
It offers a new way of delivering affordable and quality rental property for some.
What is build-to-rent?
Build-to-rent properties are, as the name implies, built for rental as opposed to those built for sale. They are designed and managed to meet the needs of people who want to rent, often for a longer period of time than the typical six or 12-month lease.
Tenants may also have the opportunity to make the property more homely than a private rental, such as hanging pictures or paintings on walls.
Developers of build-to-rent properties tend to be larger, specialised property management companies backed by institutional investors.
In our experience, they are in the business of looking after their tenants.
Build-to-rent is attractive to some institutional investors because it can offer a stable and long-term income stream.
The NSW and Victorian Governments have announced their support for build-to-rent projects, including its role in supporting the provision of affordable housing.
What opportunities will build-to-rent bring?
Research undertaken by the Property Council of Australia shows that while most tenants are generally happy with their private landlord, build-to-rent offers new opportunities for the provision of well-designed, maintained and managed rental accommodation to meet the needs of our diverse and growing population.
There are obvious advantages to being a tenant in a professionally-managed building.
These typically include onsite building managers and maintenance teams. Some properties may offer a range of additional services, including concierges, fitness or recreational facilities and common areas for tenants to use.
Most importantly, the longer-term leases can provide greater security.
In a traditional private renting arrangement, circumstances can change more frequently, such as when private landlords require tenants to leave their rental property where they want to sell up or move back in.
Having to move home can be a costly and disruptive process, particularly for people who have been renting for a longer period of time.
Our research has found that more than two-thirds of people in Australia who rent had been doing so for more than five years.
More than one-third had rented five or more properties.
Every move of address adds to the cost of renting, including removal and relocation costs as well as the disruption to work and social patterns.
It can also pose challenges for families where children have to change schools.
Build-to-rent is a great opportunity to increase the supply of good quality rental properties to meet the diverse needs of tenants, especially close to transport, work or education opportunities in our growing cities.
It also recognises that some households will need to rent for much longer periods of time as home ownership may be out of their reach.
Who is supporting the build-to-rent sector?
The sector is still in the early stages of development in Australia. Governments in New South Wales and Victoria have announced initiatives to support the growth of the sector, and some private developers are launching into the market.
There is scope for the Commonwealth Government to do more to encourage the evolution of build-to-rent in this country, especially around taxation for institutional investors, including those from overseas.
There is strong interest from experienced international investors in sustaining the development of this asset class in Australia with the right policy settings.
Given the success of build-to-rent globally, it's vital that Australia doesn't miss out on the opportunity to attract international investment to help grow this sector, which could help to meet the long-term housing needs of many Australians.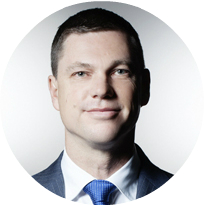 About Ken Morrison
Ken is the Property Council of Australia's Chief Executive. He is also a director of the Green Building Council of Australia, and sits on the executive committees of the Business Coalition for Tax Reform and the Australian Sustainable Built Environment Council.
Canstar Editor's note:
While build-to-rent may offer longer-term leases that can be seen as a win-win for renters and institutional investors, like most things there are some drawbacks to consider.
One argument against the model is that it could stop some Australians from ever owning their own home and instead keep them tied to developers and investors.
Australia has high rates of home ownership, which means there is a strong build-to-buy dynamic that may make it harder for build-to-rent schemes to take off, unlike in other countries such as the US where build-to-rent housing is well-established.
Because it is a new concept here, some argue that we lack the necessary taxation incentives and breaks for it to thrive. For example, according to a 2018 report from law firm Allens Linklaters, GST is not creditable for build-to-rent housing but it is for build-to-sell housing.
There are also calls for improved tenants' rights to ensure they have greater security of tenure.
So, while build-to-rent could provide more affordable housing in Australia, the federal and state governments are still working on a suitable policy setting, which means it may take some time for this housing model to take off Down Under.