loans.com.au has become the first lender on Canstar's database to offer a variable home loan rate below 2%, but successful applicants for this new rate won't hold it for long.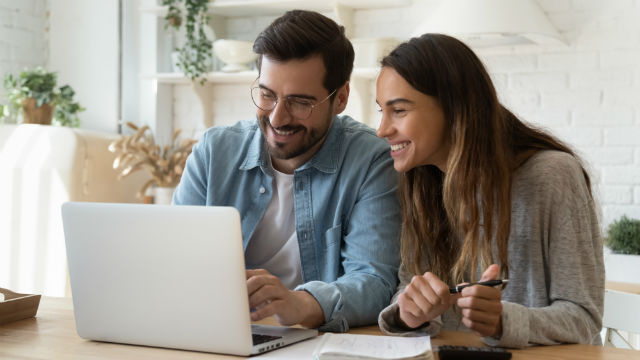 Online lender loans.com.au launched its Smart Booster Discounted Variable Home Loan last week, with the new product offering an introductory rate of 1.99% (comparison rate 2.55%) for new and refinancing owner-occupiers who make principal and interest repayments with a deposit of 20% or more.
However, this discounted rate will only be available to successful applicants for one year before reverting to a 'rollover rate' of 2.57%.
Canstar finance expert Steve Mickenbecker said competition had moved quickly when rates moved below 3%, so a rate of less than 2% could "soon become the qualifying rate to be competitive".
"Switching from the average variable rate of 3.44% on Canstar's database to a rate of 1.99% on an average $400,000 loan could put $307 per month or over $3,600 back into borrowers wallets in just the first year," Mr Mickenbecker said.
With loans.com.au's new lowest variable rate of 1.99% only available for 12 months, Canstar has compared the interest paid over the 30-year life of the loan between the new offer and the current lowest variable rate of 2.19% (comparison rate 2.19%) from Reduce Home Loans.
Lowest Intro Variable Rate vs Lowest Variable Rate on Canstar's Database – Total Interest Costs Over 30 Years
Rate
Monthly Repayment
Interest Paid
loans.com.au – Smart Booster Home Loan Discounted Variable 1 year
First year
1.99%
$1,476
$7,871
Remaining 29 years
2.57%
$1,591
$163,684
Total Interest Paid Over Life of the Loan
$171,555
Reduce Home Loans – Super Saver Variable
Total 30 years
2.19%
$1,517
$146,038
Source: www.canstar.com.au – 22/07/2020. Based on a loan amount of $400,000, 80% LVR and principal & interest repayments. Repayment and Interest calculations assume a total loan term of 30 years. *For the loans.com.au Smart Booster loan, after the 1-Year Intro period the loan reverts to a variable rate of 2.57%. Fees and other costs are not taken into account; check with the provider for more information.
The analysis reveals that while taking out the introductory offer of 1.99% would see borrowers make lower monthly repayments for 12 months, it would ultimately cost them $25,517 more in interest over the life of the loan (assuming both lenders' rates stay the same).
Mr Mickenbecker said this highlighted the importance of reviewing your home loan when introductory or fixed-rate periods came to an end.
"A rate below 2% could make a big difference to homeowners' hip pockets each month, but borrowers have to be prepared for a higher monthly repayment when the 12 month introductory period expires, even though the ongoing rate is competitive," he said.
loans.com.au has also revealed a 2.09% (comparison rate 2.71%) discounted variable rate for owner-occupiers, which then reverts to 2.79% after two years.
Product Name
Initial Rate
Rollover Rate
Comparison Rate
Smart Booster Home Loan
Discounted Variable – 1yr
1.99%
2.57%
2.55%
Smart Booster Home Loan
Discounted Variable – 2yr
2.09%
2.79%
2.71%