Introducing the Suncorp Cyclone Resilience Benefit, winner of a 2017 Canstar Innovation Excellence Award.
Suncorp Insurance, in collaboration with James Cook University (JCU) has created the Cyclone Resilience Benefit to make home and contents insurance premiums cheaper for home owners in Northern Australia who protect against cyclone damage.
We are pleased to congratulate Suncorp Insurance on this innovative insurance benefit, which has won a 2017 Canstar Innovation Excellence Award.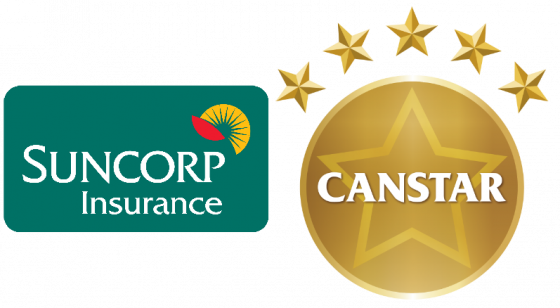 What is the Suncorp Cyclone Resilience Benefit?
The Suncorp Cyclone Resilience Benefit is a benefit in home and contents insurance policies that effectively offers a 20% discount on premiums for home owners in Northern Australia who upgrade their property to protect against cyclone damage.
In 2015, we analysed the Build To Last report created by Suncorp Insurance in collaboration with JCU's Cyclone Testing Station to tackle the problem of cyclone damage and expensive home insurance in North Queensland.
The report analysed insurance claims from previous cyclones to identify the vulnerabilities of homes and how communities and governments could minimise those vulnerabilities.
The JCU Cyclone Testing Station provided clear options for home owners to retrofit and safeguard their homes – from roofing support to cyclone shutters, to reinforcing garage doors.
Suncorp's new Cyclone Resilience Benefit offers discounted insurance to home owners who undertake the recommended retrofit on their property.
Northern Australia is known to be a region hungry for jobs and vulnerable to tropical cyclones. Providing incentives to build and renovate homes to be more resilient to cyclone damage creates a powerful economic stimulus, improves the resilience of our communities, and builds confidence in the region.
The Cyclone Resilience Benefit and the broader Suncorp resilience strategy, 'Protecting the North', continue to be used as key resources for governments in determining future mitigation policies in northern Australia.
Suncorp's resilience strategy has been recognised in the Australian Government's 2015 National Climate Resilience and Adaption Strategy as a best practice resilience example, as well being the Get Ready Queensland (Department of Infrastructure, Local Government and Planning) Resilient Australia Business Award Winner.
CANSTAR's verdict
The Suncorp Cyclone Resilience Benefit is an industry leading innovation to improve resilience across Northern Australia.
This benefit and its associated strategy is an investment that could create enormous community benefits that keep people safe, make insurance more affordable, create jobs, and grow the economy.
Every year, CANSTAR looks for the products being launched in the area of financial services to make our lives easier and more convenient. The products that CANSTAR judges to be the most innovative in their field are awarded a CANSTAR Innovation Excellence Award.
For more innovative and award-winning products, visit the CANSTAR Innovation Excellence Awards for 2017: