Renewal time offers a reality check that you are, in fact, getting the best deal on your home and contents insurance. The temptation to just renew it every year without checking can lead to serious disappointment. After all, the same level of cover that you had last year may not be suitable this year.
Home and contents insurance is one of those "set and forget" expenses and it's tempting, when the insurance policy renewal notice comes in, to simply pay the insurance premium and leave it at that. It's also easy not to even think about your home and contents insurance until the day the premium is due to be paid – which means it's unlikely you'll take the time to shop around and compare home insurance policies.
In reality though, if you're serious about comparing your options, reviewing your level of home and contents insurance cover should start well before renewal time. In this article, we explain why you need to update your insurance regularly, and how to renew your insurance and update your level of cover.
Compare Home & Contents Insurance
Why you should update your home insurance
According to the Understand Insurance Research Report by the Insurance Council of Australia, 83% of Australian homeowners and renters are underinsured for their home and contents.
This means their sum insured would not cover the cost of replacing or repairing their home building and its contents if it were to be damaged.
The report also shows that another 1 in 3 Australians are risking underinsurance by not updating their contents policy to cover new possessions. For example, have you bought a new entertainment system, expensive jewellery, or new whitegoods?
Underinsurance is not a good thing. A recent study by Swiss Re found that general property underinsurance in Australia represents US$2.7 billion over the last decade, with a natural disaster gap of US$700 million. This $700 million represents the difference between insured and uninsured losses from expected natural disasters in this country.
So there is obvious value in taking time out to update your home and contents insurance to keep you covered from such potential losses.
We've put together some helpful thought-starters about how much home and contents insurance you need, and how much that insurance costs – so check out our other articles. These will give you a better idea of the levels of insurance cover you really need in the event of loss or theft.
Learn More About Home & Contents Insurance – Canstar Star Ratings Report
How do I renew my home and contents insurance?
Some insurers automatically renew your insurance policy every year through a direct debit to your credit card or the transaction account you've listed in your insurance policy billing details. This can be convenient for many people and ensures that you continue to be insured.
Insurance companies love it, too, because it can deter customers from switching providers. But this means you have to be active in checking that you are still getting great value – and if you're not, it's up to you to compare your options and find a new, better insurance policy.
While some insurers will tell you that your policy automatically renews every year before you make the purchase, others may only provide this information in their product disclosure statement (PDS) and renewal notices. Sneaky!
If you're happy with your current insurance, it is still worthwhile to make sure that your policy reflects your current home and contents.
Take an inventory
While you're doing some spring cleaning, it's a good time to do a stocktake of all of your contents and maintain a detailed list of particularly valuable items. Information that can be helpful to keep on file with this list includes:
Make, model, and serial number for electrical items and other equipment
Full description of each item
Valuation certificates for expensive goods
Receipts for all items to be insured
Photographs of valuables such as art, memorabilia, and jewellery
If you do come across anything new that you want covered, many insurers allow you to call anytime to make any changes to your policy. It is in their best interests to ensure you have full coverage.
Of course, if you find anything you want to sell, give away, or throw out, feel free to remove them from your contents insurance. You don't want to be paying insurance for something you no longer own or care about!
Assess home improvements and renovations
Next time you do some home improvements like replacing the carpet with timber floors, think about the significant value they have added to the house. Make sure your insurer knows about them! Any improved fixtures should be fully taken into account and added to your insurance cover to increase your sum insured.
As for major renovations or extensions, you need to consider the potential re-building costs. This should include how much it would cost you to hire professionals such as architects and builders.
How to avoid renewing automatically
If you prefer to shop around and really don't want your policy to renew automatically, set a reminder for yourself in your calendar or your smartphone about when your insurance is next set to renew, so that you have time to compare your options beforehand.
Then you need to get on the phone to your insurer as soon as possible:
Before the renewal date – Tell your insurer that you want to opt out of the automatic renewal process. Some insurers will let you do this, but others may not as it is their only renewal option. Also be aware that if you opt out of automatic renewal but then forget to either pay your existing policy premium or take out a new policy, you may leave yourself uninsured.
After the policy has already been renewed – Contact your insurer and ask for a "pro rata" refund. Every insurer will have its own refund policy and cooling-off period, so check how much refund you can get and whether there are any cancellation fees.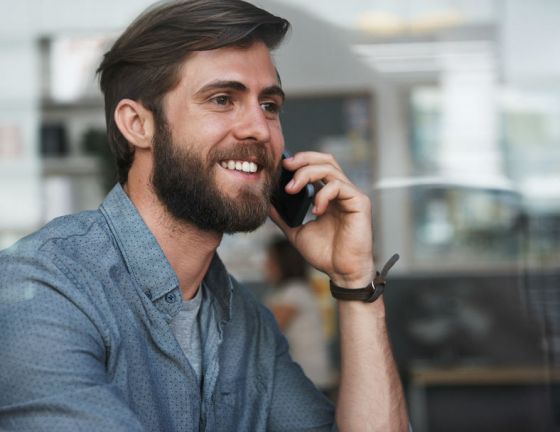 The last thing you want is to buy a new policy from a new company and then discover that your old policy has been automatically renewed. As well as leaving you with a second and unnecessary policy, it could also mean an overdrawn account, default fees, and time and effort spent calling insurers to rectify the situation.
Needless to say, make sure there's no time gap in coverage between the cancellation of your old policy and the start of your new policy.
Insuring your home and contents correctly is vital for many reasons, so check your policy's coverage each year when renewal time comes around. It can save you money and heartache, should you ever have to make a claim.
But what if you do decide to shop around for a new home insurance company?
Compare Home & Contents Insurance
How to shop around for home insurance
The best thing you can do is to leave plenty of time before your renewal is due so you can shop around and compare policies. Don't leave it to the last day to renew your insurance – you'll be tempted to stick with your current insurer because it's easier than looking around for a better deal.
Follow these tips and start shopping around early.
1. Check your level of cover
Do you need more, less, or the same level of cover as last year? By shopping around, you may find that you can get a better level of cover for the same price you're paying now, or alternatively, the same cover for a cheaper price.
2. Get three online quotes
Use our website to compare your current home and contents insurance policy features and rating with that of similar or better policies:
Compare Home & Contents Insurance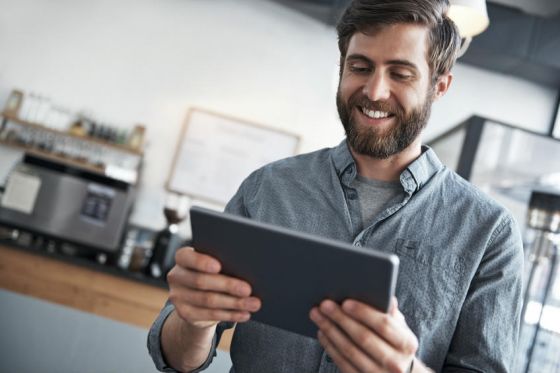 3. Play around with excesses
With online quoting, you can easily see what excess options you have that will make your premiums cheaper. You may be able to save on your premium by increasing your excess.
Weigh up the difference between paying a higher annual premium but having a lower excess if you need to make a claim, versus paying less in premiums but having a higher excess in the event of a disaster.
Changing your excess isn't the only way to save on home insurance – check out these 5 ways to save on home insurance.
4. Look for discounts
Check to see if there are any home insurance discounts you can grab – perhaps as a new customer, applying online, or paying the premium annually instead of monthly (if that's cheaper).
Remember, though, to balance the price you're paying with the feature that policy offers. An outstanding value policy is one that will have the optimal combination of the two. You can view a preview of the policies available to compare in our comparison table below, sorted by Star Rating (highest first) with links direct to the providers' website. Please note that this table has been generated based on building and contents insurance taken out in NSW or ACT, for replacement cost of below $550,000. The display has been sorted by comparison rate.