In living rooms across Australia, lovingly wrapped gifts are starting to pile up beneath brightly decorated Christmas trees.
But what happens if a burglar takes a fancy to the new drone or PlayStation intended for your teenager, or the bike you have hidden away for your youngest? Or what if an electrical fire destroys not only all your gifts, but furniture as well?
That's where contents insurance can play an important role. Depending on your policy, contents cover may be able to protect you from the financial impacts of losing your household goods, including presents, from fires, storms, thefts, floods and certain other causes.
Research conducted by our Understand Insurance initiative shows about 7% of home owners do not have contents cover.
Renters are more vulnerable. According to the research, about two thirds of renters don't protect their possessions with appropriate insurance. Many incorrectly believe their landlord's insurance covers them, or think they don't own enough to warrant the cost of insurance.
Our research found more than eight in 10 people who do have insurance are at risk of underinsurance, meaning the policyholder doesn't have enough cover to replace their belongings should they lose all household contents in a disaster.
So what are some of the steps you can take to make sure you're protected this Christmas?
Step 1: Review your contents policy and your level of cover
Your policy documents show what's covered, and the limits that may apply to any particular items and types of claim. For instance, you may be able to claim only a set maximum amount for some of your contents, including for Christmas gifts, under a general limit provision even if the item is worth much more, unless you specify it in the policy. Contact your insurer if you're unsure about the general limit per item under a particular policy.
Several insurance products are designed for renters, people who live in shared households or those who are on low incomes. Some products also allow you to insure individual items.
Many householders will be surprised at how much they own, and how much it would cost to replace all their contents. Invest the time to check. You can use handy calculators to help you decide if you have enough cover for your needs.
Shopping around for a home insurance policy?
Whether you're looking for home, contents or combined cover, you can easily compare from 100+ policies with Canstar.
Read your product disclosure statement, and be aware that you may void your policy if you leave your property unattended for a long period, typically 30 days or more, depending on your insurer and policy.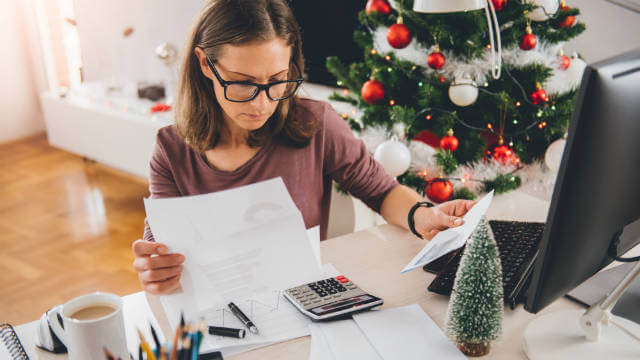 Step 2: Update your policy
If you find you don't have enough contents cover, contact your insurer to adjust your policy. You may also choose to increase your cover to take into account Christmas gifts and other recent purchases, such as electronics, fashion or whitegoods.
Many items will be automatically included in your policy. High-value possessions such as jewellery or artworks may need to be specified, and a higher premium may apply. Items you tend to take with you when you leave home, such as iPads, mobile phones and fitness trackers, may need to be listed as part of a portable valuables policy.
If you have an expensive present that you plan to give to someone who doesn't usually live in your house, you may be able to add it to your policy and then remove it once the gift has been given.
Step 3: Keep the proof and snap before you wrap
When it comes to general insurance as a whole, APRA found insurers pay out more than 96% of claims; however, one of the most common reasons for a contents claim to be denied or part paid is because the policyholder is unable to prove they owned or possessed the item being claimed.
That's where receipts, valuations, invoices and photographs can come in handy. Take a snapshot of gifts before you wrap them as a precaution.
Keep these photos and paperwork somewhere safe; it could save time and reduce stress if you need to make a claim.
Step 4: Weigh up some of the discounts on offer
Many insurers will offer a reduced premium if your property has strong security, such as deadlocked doors, window locks or bars, and back-to-base alarms.
You may also be able to receive a discount if you can bundle a few insurance products (such as home building, contents and motor vehicle policies) with the same insurance company.
New customers can sometimes receive a discount on the first year of their policy, especially when they buy online.
However, if you're thinking about buying a new policy or switching insurers, remember that each policy is different, and the cheapest policy may not always be the most suitable one for your requirements. When shopping around, compare product features and exclusions, rather than purchasing on price alone.
Step 5: Stay safe and take precautions
Understand Insurance's top 10 holiday tips are:
Don't put your travel plans on social media
Have a qualified locksmith fit all doors and windows with good-quality locks, especially deadlocks for doors
Consider installing security screens over doors and windows to impede burglars and a back-to-base or monitored alarm that enables security professionals to monitor your system
Remove any keys you may have left hidden outside the property, such as under mats or pot plants
Put all ladders, garden tools and implements away to make it more difficult for a would-be intruder to gain assisted access to your home, or simply to take them
Install motion-sensitive external lighting
Take steps to make sure your house looks lived in – including keeping the gardens well-maintained
Ask neighbours to regularly empty your letterbox, put your bins out and back in, and if you're away for longer than a couple of weeks, have someone trim your lawn
Trim any trees or bushes that are close to the house to remove hiding places for potential burglars
Put any cars in your garage. If you don't have off-street parking, park your car in a highly visible place, preferably under a streetlight, and make sure it has an alarm
Householders can take simple and sensible steps to protect their homes and their possessions this Christmas. This is both financially (by making sure they have the right insurance and that it's up to date), and physically, by reducing the risks of damage and theft.
Cover image source: DreamBig (Shutterstock)
About Campbell Fuller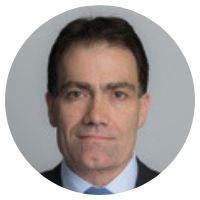 Campbell has more than two decades of experience as a corporate and public affairs communicator, and is responsible for the Insurance Council of Australia (ICA)'s Communications directorate.