Imagine going to see your doctor only to be told that they don't know what is happening to your body, what your disease is, or how to treat and cure it.
Rare Disease Day raises awareness for diseases where a doctor can diagnose the illness, but there is there is no cure or even treatment available. Or the treatments on offer may not be fully effective, although they are the best possible option currently available.
This is the reality for many rare disease patients and while the diseases may be rare or even unknown, the number of sufferers is far more common. There are more than 8,000 known rare diseases, 80% of which affect children. Most of these diseases are genetic, chronic, and debilitating, and they affect more than 2 million Australians.
Aside from the sufferer, a rare disease also takes a toll on family members, friends, and carers. They have no option but to ride the medical merry-go-round with the sufferer – typically going from one doctor to the next over a lengthy time span, having every medical test known to man, possibly being misinformed or misdiagnosed, and all the while getting worse. Managing life from one day to the next can be a nightmare. Work and school life suffers, as well as family life, with the added stress never going away.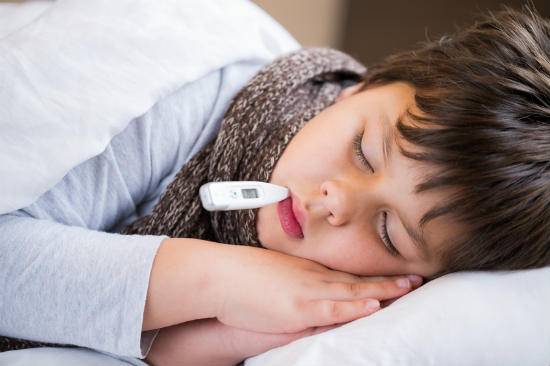 What is a rare disease?
According to the Australian Therapeutic Goods Administration authority, a condition, syndrome or disorder is considered "rare" if it affects 1 in 10,000 people or less. There are more than 8,000 rare diseases currently identified.
What should I know if I am a newly diagnosed patient?
If you or a family member was recently diagnosed with a rare disease, the most important thing to know is that you are not alone. There are millions of people living with rare diseases around the world.
Rare Disease Day targets research
Rare Disease Day takes place on the last day of February each year. The main objective of Rare Disease Day is to raise awareness among decision-makers and the general public about rare diseases and their impact on patients' lives.
The campaign primarily targets the general public, but also seeks to raise awareness from policy makers, public authorities, industry representatives, researchers, health professionals, and more.
The campaign started as a European event in 2008 and has progressively become a world phenomenon, with Australia and the USA joining in 2009. In 2016, 80 countries around the world will be participating in the event.
Research the focus of Rare Disease Day 2017
It goes without saying that research into rare diseases is crucial to providing patients with the answers and solutions they need, whether it's a treatment, a cure, or improved care.
Research can lead to the identification of previously unknown diseases and can increase understanding of diseases. It can enable doctors to give a correct diagnosis and provide valuable information to patients on living with that condition. In the best case scenarios, it can also lead to the development of new innovative treatments and in some cases a cure.
Over the last few decades, funds dedicated to rare disease research have increased. On 28 February 2017, Rare Disease Day will see thousands of people from all over the world come together to advocate for more research on rare diseases. But it can't stop there.
Rare Disease Day 2017 is therefore an opportunity to call upon researchers, universities, companies, policy makers, and health clinicians to do more research for the sake of the rare disease community.
You can help by getting involved and being an active part of the fundraising, whether by participating in organised events or by hosting your own fundraising activities.
Patients vital in Rare Disease research
Rare disease sufferers can do a lot towards unlocking the mysteries of their own conditions. Patient involvement in research has resulted in more research, which is better targeted to the needs of patients. Patients are no longer solely reaping the benefits of research; they are empowered and valued partners from the beginning to the end of the research process.
To be involved in moving research forwards, patients can:
Advocate for research. Patients know where research is needed for certain diseases or classes of diseases. They can use their voices to influence research bodies and companies to prioritise these areas in their research.
Fund research. Individuals or patient organisations often raise money for clinical trials or research projects, either on their own or in partnership with private funding initiatives.
Partner in research projects. Patients can also be included in the governance of research programs.
Participate as subjects in clinical trials. Patients can also assist in the design of clinical trials, to make them as effective a trial as possible. They can help to ensure the development of a medicine takes into account their real needs, so that the patient perspective is not overlooked.