Many Australians may be exposed to feelings of anxiety and uncertainty as they deal with the social and economic impacts of the coronavirus pandemic.
Over the course of the outbreak so far, Australia's national crisis support service Lifeline has responded to a record number of calls, surging to almost 90,000 a month. Lifeline's Chairman, John Brogden, said it was an important time for Australians to remain vigilant about their mental health and to speak to someone they trust, their GP or to Lifeline if they are feeling overwhelmed or emotionally distressed.
Almost half (45%) of Australians will experience a mental illness in their lifetime, according to the Black Dog Institute, a not-for-profit dedicated to understanding, preventing and treating mental illness. Furthermore, it says access to treatment is essential, as 75% of people admitted to public mental health in-hospital services "improve notably".
But who funds the cost of this treatment? And how does Medicare and private health insurance come into play when it comes to the financial costs associated with mental health treatments and support services?
What is a mental illness or mental health disorder?
A mental illness, which can also be known as a mental health disorder, refers to a group of illnesses that significantly affect how a person feels, thinks, behaves and interacts with other people. The Australian Department of Health advises that mental illnesses are diagnosed according to standardised criteria and are more severe than mental health problems, which are often a temporary reaction to common stresses of life.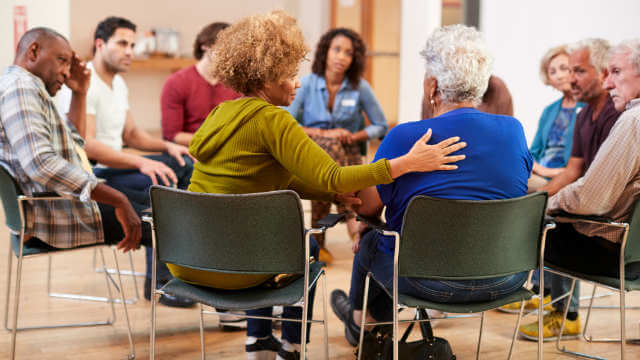 What are the different types of mental illness?
According to government website Healthdirect, there are nearly 300 mental disorders listed in the diagnostic handbook used by Australian health professionals to identify and diagnose mental illness. Some of the most common types of mental illness include mood disorders, such as depression and anxiety, personality disorders, eating disorders, and trauma-related disorders including post-traumatic stress disorder. Other potential diagnoses include schizophrenia and bipolar disorder, which can both cause episodes of psychosis.
What treatment is available for patients with a mental illness?
There are a range of treatment options for mental illness in Australia. Treatments can vary depending on the particular illness or illnesses experienced, and can include medication, cognitive and behavioural psychological therapies, admission into a psychiatric hospital for rehabilitation, social support, learning self-management skills and avoiding any 'risk factors' such as alcohol and drug use.
According to the Department of Health, most mental illnesses can be effectively treated, particularly if treatment is accessed early, when signs and symptoms first appear.
Does Medicare cover mental health treatment?
Medicare may cover part, or all, of the costs of mental health treatment. The Australian Institute of Health and Welfare states that in 2016-17 the Australian government spent $3 billion on mental health related services while the states and territories covered $5.6 billion of these costs.
Many Australians experiencing mental health problems first visit a GP, who can help guide them to the most appropriate support and treatment options. Depending on which GP you go to, this appointment could be bulk billed, or you may receive a refund of some of the doctor's fees back through Medicare. From this initial consultation, your GP may refer you to specialists, which could include a psychiatrist, psychologist, counsellor or social worker. These specialists set their own fees, and Medicare may cover part, or all, of these costs, depending on the treatment.
A GP may also prepare a Mental Health Treatment Plan, which allows a patient up to 10 Medicare-subsidised sessions per year with a mental health specialist as part of a government initiative known as Better Access.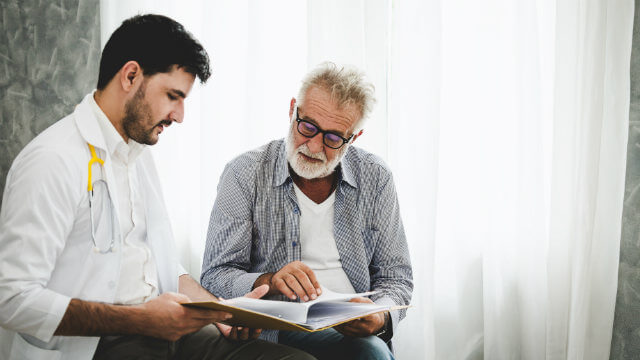 If you require hospitalisation, Medicare will cover your treatment in a public hospital and many pharmaceutical treatments for mental illnesses are covered under the pharmaceutical benefits scheme, meaning you may be able to buy these medications at a reduced cost.
If you choose to see a psychologist without a GP referral, you may not be eligible for a Medicare rebate. However, if you would like support from a social worker, Medicare service centre staff can connect you to a professional at no cost to you.
Will my private health insurance cover the cost of mental health treatment?
Recent reforms to the private health insurance sector have been brought in to make it easier for privately insured Australians to access mental health treatment. For example, since April 2019, all hospital policies must cover hospital psychiatric services, although the level of cover you receive will depend on the tier of your policy. For example, there may be 'restricted' cover for services in Basic, Bronze or Silver tier policies, whereas Gold-tier policies are required to provide 'unrestricted' cover. Restricted cover means insurers pay a limited amount towards these treatments or may exclude coverage for certain treatments, which could mean greater out-of-pocket expenses for policy holders.
If you do need to access hospital psychiatric services, it is a good idea to check with your insurer to confirm what you are covered for and whether you will have to pay any out-of-pocket expenses. According to Canstar Research, all Gold hospital policies and 11.7% of Silver Plus policies on the Canstar database currently cover hospital psychiatric treatment on an unrestricted basis. Policies in the other hospital tiers – Basic Plus, Bronze, Bronze Plus and Silver all cover it on a restricted basis.
Keep in mind that there is generally a waiting period between when you take out private health insurance and when you can make a claim – often around two months. The Department of Health also advises that the recent reforms will allow patients with limited cover to upgrade without serving a waiting period for access to higher benefits for psychiatric care. The waiting period exemption for psychiatric care benefits can only be accessed by a person once in their lifetime.
When it comes to mental health care outside of a hospital, private health insurance typically won't cover visits to a psychiatrist, however some extras policies may include cover for sessions with a psychologist or counsellor up to an annual limit. There are currently 79 health insurance extras policies on the Canstar database that cover psychology claims. Of these policies, the average annual limit for psychology and related services is $428/per person. If you have extras cover, it may be a good idea to check if counselling or psychology services are covered under your policy and what limits may apply.
If you or someone you know needs support, call Lifeline on 13 11 14 or beyondblue on 1300 224 636. If it is an emergency, call 000.
---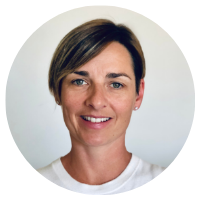 About Katie Rodwell
Katie brings over 20 years of writing experience and prepares a range of articles for the Canstar website. She began her career in London and has worked in senior communications and content development roles in Australia, throughout Asia, Europe and Latin America. She has studied media and languages with the London School of Public Relations, the National University of Mexico and taken further professional development courses with Curtin University in Western Australia.
Main image source: Chanintorn.v (Shutterstock)