Article was originally published by TJ Ryan on March 2, 2017.
There are around 300,000 babies born in Australia each year. If you are preparing for a baby, congratulations! Here are a few tips that might help you budget for a baby.
Whether you are you thinking about starting (or adding to) a family sometime in the near future, it's always best to know what's likely to be in store financially so you can prepare in advance. Here are some tips to think about when evaluating the cost of having a baby.
How much do babies cost?
Some studies show that new parents spend $10,000 in their baby's first year of life. It's easy to see how the costs add up when you consider how many initial, upfront costs there are to having a child – the extra furniture like a crib and car seat, and the clothes for your child.
Then there are the ongoing costs – those endless nappies and bottles of baby food.
However, as you can see from the variety of costs listed below, it can be more or less expensive depending on your choice of product and whether you view certain items as essential or not. For example, a bouncy seat might be a luxury in your household, or it might be a vital lifesaver.
And if "brand new" is not overly important to you, many of the things your baby needs can be bought second-hand from op shops, on Gumtree or even donated for free from friends and family with kids who are growing out of the baby stage.
The cost of a baby also decreases with each one you have, since you already have those initial needs sorted (the car seat, the pram).
Finally, don't forget that you may be eligible for government-assisted benefits such as paid maternity leave (available through Centrelink or directly through your employer), and the Family Allowance payment (available through Centrelink).
So don't panic. Now is the perfect time to figure out what your financial situation is now and what it will be after your baby is born.
Updating your health insurance for pregnancy
Before you fall pregnant, it's a good idea to decide whether you'd prefer to go public or private for your pregnancy and giving birth. If you would rather go private, you will need to check whether your pregnancy and birth-related costs will be covered by your private health insurance. Many private health funds impose a waiting period of 12 months before you can claim on pregnancy and birth-related costs, so your insurance is something to organise well in advance of trying for a baby.
The table below features a snapshot of hospital & extras policies on Canstar's database with pregnancy cover and links to providers' websites, sorted by provider name (alphabetically). Please note the results are based on a couple aged under 35 in NSW with pregnancy cover.
It's also worth looking into family health insurance policies because as soon as the baby arrives, she/he will need to be covered as well. Many single and couple policies that include pregnancy may automatically cover your baby for up to two months after birth, but then the baby will need to be covered under a family policy. As your life stage changes, so do your insurance needs.
Hospital excess and gap payments during pregnancy
Even with private health insurance, if you are using a private hospital for the birth you will probably have an excess and/or a co-contribution or gap payment for your time in a hospital through labour, delivery and post-partum recovery. You can check the details of your excess and co-contributions with your health fund.
Starting a family is a wonderful experience, and some forward-planning on the costs of having a baby can make it less financially stressful.
The table below features a snapshot of hospital & extras policies on Canstar's database with pregnancy cover and links to providers' websites, sorted by excess (lowest-highest) then by provider name (alphabetically). Please note the results are based on a couple aged under 35 in NSW with pregnancy cover.
How to create a baby budget
There are a range of common costs associated with pregnancy and preparing to bring home a new baby in Australia. These costs can range from the time of pregnancy, to labour and birth, after birth and when it's finally time to bring the baby home. See below for some examples.
Common pregnancy costs
Couples' health insurance policy with obstetrics and childbirth cover
Pregnancy belly band
Nursing pads
Prenatal vitamins
Probiotics to help with pregnancy constipation
Maternity clothing
Common labour and birth costs
Doula
Birthing ball
Back massager for counter-pressure
Electroyte
Nursing bra
Nursing clothing
Maxi pads
Common costs after a baby is born
Family health insurance policy with obstetrics cover and paediatric cover, or with non-ostetrics covers
Blanket and newborn clothing
Baby clothes
Baby wash
Cloth nappies/diapers
Disposable nappies/diapers
Liners for disposable nappies
Baby wipes
Common costs when the baby comes home
Car seat for the trip home
Crib cot or co-sleeper
Mattress for crib
Washable crib mattress underlays
Fitted crib sheets
Baby blanket
Pram or stroller
Baby carrier
Bassinet for washing
Soft washcloths
Baby shampoo
Baby towels
Changing table or cushioned changing pad
Changed table cover
Diaper pail
Diaper cream
High chair
Baby bottles
Breast pump
Milk storage bags
Nursing cover cloth
Bibs
Burping cloths
Pacifiers/dummies
Baby formula
Baby nail clippers
Baby thermometer
Baby rocker
Toy basket
But it's not just about costs – your income will probably change when you have a baby, too. If you plan on stopping work or cutting back to part-time hours after your maternity leave, this will also need to be factored into your budget. Below, we discuss some of the common costs of having a baby in more detail.
Create your own baby budget with our budget planner calculator:
Other pregnancy costs to be aware of
Maternity clothes
Chances are you'll need them at some point during your pregnancy. Work out how much you can afford to spend on maternity clothes, then choose a savvy mix and match wardrobe, to get the best bang for your buck!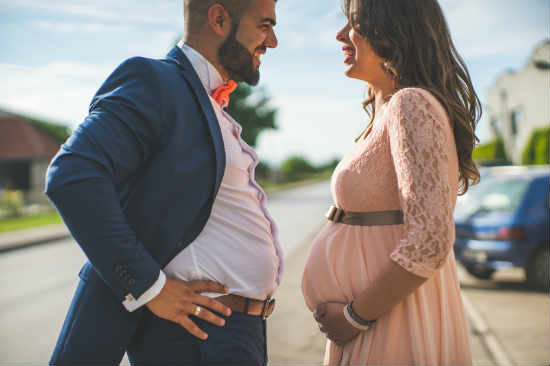 Physiotherapy
Pregnancy puts a lot of strain on various muscles and joints in your body and you may find yourself needing some extra physiotherapy sessions during your pregnancy. Even better, visit your physiotherapist to get some preventative exercises. Check your private health insurance extras policy to confirm what your claim limits may be. Or to compare policies based on physiotherapy, compare your options with Canstar.
Exercise classes
Exercise during pregnancy is a great way to keep in shape and help avoid medical problems that could otherwise arise. While general exercise such as walking and swimming is always good, it's also a great idea to get some specialised tips for pregnancy-friendly stretching and fitness.
Ask your health fund whether they offer a discount or a rebate on gym membership for pregnant health fund members.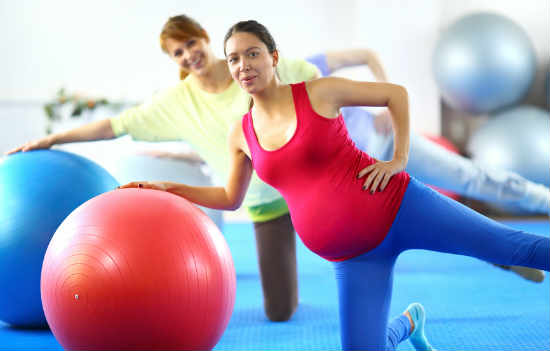 Visits to your general practitioner (GP)
You are likely to require more of these during the nine months of your pregnancy, so factor in the cost. You will probably also want to seek the care of an obstetrician. When you choose an obstetrician, you should ask how many visits you are likely to require and whether there are any lump sum payments you will incur.
Some health insurance funds cover seeing an obstetrician and gap cover for extra visits to your GP.
Regular ultrasound scans
While scans aren't compulsory, your obstetrician will probably recommend one at around 10-12 weeks and one at around 20-22 weeks. While some of the cost will be covered by Medicare, you will likely be out of pocket for a certain amount. Ask your OB how much it will cost.
Some health insurance funds cover the usual scheduled ultrasound scans.
Antenatal classes
Antenatal classes (also called pre-natal classes) are often run by hospitals and are run perhaps one or two days over a weekend, or else one evening a week for several weeks. Their aim is to provide you with information about labour and childbirth.
Some private health funds will provide you with a benefit to claim some of the cost of antenatal classes.
Baby clothes
Hopefully, you would get some baby clothes from friends and family at a baby shower, but don't count on it! It's worth buying a good range of onesies or other baby clothes from newborn size up to 12 months.
Also, think about the weather your baby is being born into – a summer baby won't need winter-heavy onesies in a newborn size since they will have outgrown those clothes by the time winter rolls around.
How to save money before baby arrives
If your budget is already tight now – pre-baby – then it's time to have a serious think about where you can cut back on your expenses to make monetary "space" for baby. It could be trying to:
Negotiate a better plan with your phone or internet provider
Negotiate cheaper car insurance or home insurance
Negotiate a cheaper rate on your home loan
If you have debts like a car loan or personal loan, pay them off now, while it's easier to do so
Follow our tips for 70 easy ways to save money
Use budgeting apps on your smartphone to help you stick to your new Baby Budget and resist impulse shopping purchases
Want to get ahead of the game before baby arrives? Set up a savings plan and put aside a regular amount from your pay check towards the "Baby Fund":
Check out our guide The Hidden Costs of Having A Baby, where our experts crunch the numbers on how much becoming a parent in Australia costs today. To receive your copy, we'd love you to fill out the form below.

If you enjoyed reading this article then you may be interested in our free 8-week Money Makeover. The goal is simple, to help you become the best financial version of yourself! Registrations close on April 30 at 11:59pm.