Nearly 60% of Australians have some form of
health insurance
extras policy in place, but are you choosing the right extras? Canstar outlines the most common extras benefits people are claiming.
Extras cover is popular
Extras cover health insurance policies (also called ancillary cover or general treatment cover) are popular in Australia. In fact, more people have an extras health insurance policy (55.4% of the Australian population) than have private hospital insurance cover (46.6%) (APRA).
In general, extras cover is more popular with females than males (APRA), possibly because women are more likely to notice their health needs and seek medical help and alternative treatments.
And we are certainly using the extras cover we have. In the 12 months to 31 December 2016, Australians made 89.5 million claims on their extras cover, claiming a total of $4.8 billion in benefits.
Currently there are a number of low premium extras policies available as can be seen in the comparison table below. Please note that this table has been formulated based on a single male seeking extras only cover in NSW born in 1975. Try this tool yourself here.
Types of health insurance claims for extras cover
There are hundreds of extras policies available for you to choose from – so how do you narrow the field? Perhaps it would help to know what the most popular types of extras claims are, so that you can imagine what you would claim and how you would use such a policy.
So – in order of the amount paid out, here are the top 4 types of extras claims for the quarter ending 31 December 2016:
Type of treatment
Number of services provided
Total benefit paid by health funds
Dental
10,154,733
$645 million
Optical
3,289,094
$233 million
Physiotherapy
2,560,594
$88 million
Chiropractic
2,094,630
$61 million
Source: APRA Quarterly Statistics, December 2016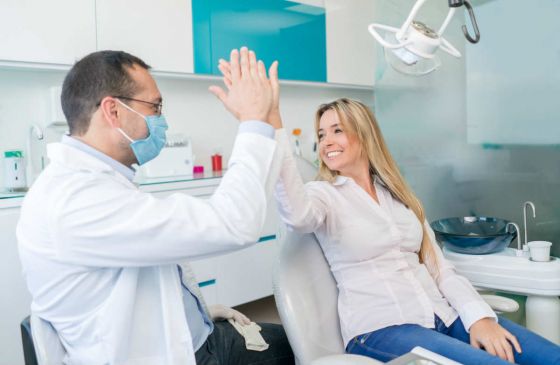 To get you started we have provided a comparison table below that provides a snapshot of hospital covers sorted by our star ratings (highest – lowest) available with links direct to the providers' website. Please note that this table has been formulated based on a single male seeking hospital cover in NSW born in 1975. Try this comparison tool out today here.
Other types of health insurance claims for extras cover
Other popular extras cover benefits include podiatry, pharmacy medicines, natural therapies, and acupuncture. Also deserving an honourable mention (or at least consideration, if you are shopping for a policy) are hearing aids and audiology, prostheses, and health aids and appliances.
Interestingly, the types of claims we make aren't always the types of claims we think we'll make – with the exception that everyone knows they could use dental cover. Analysis of the thousands of visitors to Canstar's health insurance comparison tables each month has found the most common extras inclusions that visitors specifically seek out are:
General Dental (17.4%)
Major Dental (13.1%)
Physiotherapy (11.1%)
Massage (7.2%)
Chiropractic (6.0%)
Orthodontics (5.3%)
Optical (5.2%)
Laser Eye Surgery (4.9%)
Podiatry (4.8%)
Non-PBS Medicines (3.5%)
Psychology (3.3%)
Endodontic (3.3%)
Acupuncture (2.9%)
Naturopathy (2.6%)
Hearing Aids (2.4%)
Occupational Therapy (2.3%)
Wellness (2.1%)
Speech Therapy (1.3%)
Glucose Monitor (1.2%)
Source: Based on visitors to Canstar Health Insurance comparison pages over 12 months to February 2017.
If you compare this to the list of the top 4 extras claims, you can see that people searching for health insurance may be underestimating how much they would use optical benefits.
Look familiar? You may need glasses more than you think!
How much does extras cover cost?
The cost of extras health insurance to you as an individual will depend on the fund you choose, the policy you select, your family group (how many people are being insured), and the state you live in. Be sure to check whether the cost of extras cover is worth what you can claim back when choosing a policy.
The cost of an extras policy will differ significantly depending on the inclusions you want; unfortunately there is no general definition of "extras"! Nevertheless, we can provide some indication of average costs among the policies researched for the Canstar 2016 Health Insurance star ratings, as follows:
2016 Annual Premiums – Extras Only Cover ($/year)
Family Type
NSW
NT
QLD
SA
TAS
VIC
WA
Single
$593
$510
$570
$579
$538
$579
$552
Single parent family
$1,128
$970
$1,083
$1,101
$1,023
$1,100
$1,056
Couple
$1,175
$1,010
$1,128
$1,147
$1,065
$1,146
$1,093
Family
$1,215
$1,046
$1,168
$1,187
$1,104
$1,186
$1,128
Source: Canstar's 2016 Health Insurance Star Ratings. Premiums include Base Tier Australian Government Rebate of 26.791% and are as at 1 July 2016.
Find outstanding value extras health insurance
Price isn't everything when it comes to health insurance – features are vitally important. But whatever you choose does need to be affordable, so check out some of our cost-savings tips here and some hints and tips on what to look for in a health insurance policy. And check out the latest Canstar winners of our 5-star rating for outstanding value: