Australians are paying more out of pocket for doctors visits despite record high bulk billing rates, according to the latest Medicare statistics from the Department of Health.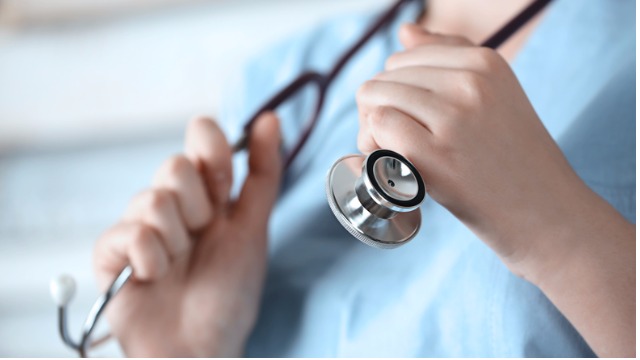 Out of pocket costs for GP services increased by 4.7 percent during the 2016-17 financial year, with the average cost of non-referred doctors' visits rising to $35.83 – a similar amount to a standard GP consultation.
Australia's bulk-billing rate increased from 85.1% to 85.7%, the highest rate ever recorded since the inception of Medicare – but the Royal Australian College of General Practitioners (RACGP) says this 0.6% increase is the lowest growth for almost a decade.
"Bulk billing statistics have been used for political spin for too long," said RACGP President Dr Bastian Seidel.
"As always with simplified statistics, the devil is buried deep in the detail: a marginally increased bulk billing rate fails to acknowledge that Australian patients are further out of pocket when they visit their GP.
"Out of pocket costs for patients visiting a GP increased at almost triple the rate of inflation."
While the number of Medicare services provided has risen year-on-year, Dr Seidel said the proportion of Australians accessing them had actually decreased.
"As a percentage of population, 1% less people accessed healthcare than in the previous 12 months," Dr Seidel said.
"That's around 200,000 fewer Australian patients accessing healthcare."
Medicare funded more than 148 million non-referred services in 2016-17 – nearly 4 million more than the previous year, an increase of 2.7 percent.
The national healthcare scheme also paid out roughly $7.5 billion in benefits for non-referred trips to the doctor, an increase of 4.1 percent compared to 2015-16.
Despite continued funding increases, Dr Seidel said that increasing per-person costs were making healthcare unsustainable.
"Vulnerable patients will delay seeing their GP if they are faced with increased out of pocket expenses," Dr Seidel continued.
"We will see an even further increase in out of pocket fees, as the low Medicare rebates for bulk billed consultations for some patients will be cross subsidised by the out of pocket contribution from others."
"This is unsustainable. This is why the RACGP has been calling for greater investment and appropriate funding for general practice."
Major parties argue over healthcare numbers
While the Government has proclaimed the record number of Australians receiving Medicare benefits, the Opposition has highlighted the significant cost increases faced by everyday Aussies when going to see a doctor.
Health Minister Greg Hunt outlined annual and quarterly increases in bulk-billed GP visits, saying that Australians received more than 127.5 million bulk billed GP visits last year.
The Minister's office stated that this year, Australian patients received 21 million more bulk billed GP visits than under Labor's last year in Government in 2012-13.
The Minister also reinforced the Coalition's commitment to increasing Medicare funding, with $23 billion promised in 2017-18 rising to $28 billion in 2020-21.
By contrast, Labor accused the Coalition government of implementing a GP tax by stealth, following the increases in costs borne by patients.
Shadow Minister for Health and Medicare Catherine King stated that over the past year, Australians are now paying as much as $2.40 more to see a GP – and $4.50 more to see a specialist.
Ms King said that under the Coalition, Australians are paying an average $8.21 more per GP visit since Labor left government.
Labor also pointed out that many Medicare rebates – including GP visits – remain frozen and some will not be lifted until 2020.