As Bitcoin and cryptocurrency move further into the mainstream conversation, some of you might be wondering: What can you actually do with cryptocurrencies?
Good question. By now you probably know that Bitcoin is a form of digital money that doesn't require a bank. And it is. But did you know that Bitcoin is just the tip of the iceberg of what cryptocurrencies can offer the world? Given the hype and excitement surrounding what is currently the fastest growing financial market in the world, there is often some confusion around the practical uses of cryptocurrencies, and what that means for society. This article will give you a taste of what crypto has to offer the everyday person.
What can you use cryptocurrency to buy?
Although the uses of cryptocurrency extend far beyond just a form of digital cash, purchasing goods and services with Bitcoin (and paying your bills) with it is becoming increasingly popular, with more and more retailers accepting crypto as payment.
Along with big names like Mastercard, Paypal and Tesla jumping on the crypto bandwagon, here are a few more notable companies that have opened their doors to Bitcoin as a form of payment:
Microsoft
It's incredibly easy to now add Bitcoin to your Microsoft account, and it can be used to buy movies, apps and games in the Windows and Xbox stores.
Overstock
Looking for big-ticket home goods, designer fashion and everything from kitchenware to jewellery to furniture? Overstock is one of the largest online retailers that arrived early to the Bitcoin party, accepting the original cryptocurrency all the way back in 2014. More recently, Overstock has partnered with Coinbase to accept not only Bitcoin but other cryptocurrencies such as ethereum, Litecoin and Dash.
Shopify
Shopify hosts hundreds of thousands of stores, many of which are accepting Bitcoin as a payment option. The eCommerce platform uses BitPay, making it super easy for buyers and merchants to transact with cryptocurrency.
Flights, coffee, Wikipedia donations & much more
Companies like CheapAir.com now accept Bitcoin as payment for flights and there are an increasing number of food and drink places that will let you dine in exchange for Bitcoin! Additionally, the world's largest collaborative encyclopedia, Wikipedia, now accepts Bitcoin as donations.
Gas, water & electricity companies (Pay Australian bills with Bitcoin!)
Yep, that's right. Some crypto exchanges, like Digital Surge, allow you can to use Bitcoin to pay any Australian bill (or credit card) with a BPAY biller code. Paying your gas, electricity, tax, council or phone bill is with Bitcoin is typically fast, secure, frictionless and super handy if Bitcoin is performing strongly!
What are some other practical uses of cryptocurrencies?
Digital money is just the tip of the iceberg. There are now thousands of cryptocurrencies on the market, each with the goal of solving a specific problem or offering some unique utility to the world. From digital IDs to interest earning opportunities to more efficient video streaming and voting procedures, the list of cryptocurrency's practical continues to grow. Here's a few things you can do with them right now:
Earn interest
Many cryptocurrencies now allow you to 'stake' coins, which lets you to generate some pretty decent passive income off your crypto holdings. Staking is a process where you 'lock up' some of your coins on a blockchain network (which in turn helps to maintain the legitimacy and security of the network) in exchange for an interest-type reward that's paid in cryptocurrency. Staking returns vary greatly but they can easily be between 10-40 % p.a with certain coins and lock up periods. Given the very low interest paid out by banks currently, some people are looking to crypto and staking for better returns. For long-term holders or those without bank accounts, staking is just one of the many ways you can now earn a passive income through cryptocurrency.
Stream video
Theta Network is one of the leading video delivery networks powered by blockchain technology. Theta's cryptocurrency, T-Fuel, allows users to simultaneously watch video content and earn crypto token rewards by sharing excess bandwidth and computational resources to other users who are also streaming content on the network. Pretty cool, huh? With backing from the founder of YouTube and many other reputable figures, it could be the start of a music/video streaming revolution.
Next-level cybersecurity
Cryptocurrencies and the blockchain technology that powers them are revolutionising the security and hackability of our systems. For example, Guardtime harnesses blockchain technology to create 'keyless' signature systems that are now used to secure the health records of one million Estonian citizens.
REMME is another top decentralised authentication system project which aims to replace logins and passwords with SSL certificates stored on a Blockchain. While these aren't exactly things you can do with cryptocurrency, the technology that crypto is bringing into the world will likely have a very practical impact on our daily lives. Given the decentralised nature of the blockchain, cybersecurity could be redefined in the next decade.
Where will crypto be five years from now?
Right now, crypto is booming. But predicting the future in the midst of a major technological revolution is no easy task. Still, cryptocurrency could change our financial landscape and the way we do business. If it is adopted by the mainstream, then now may be a good time to learn about this new resource.
---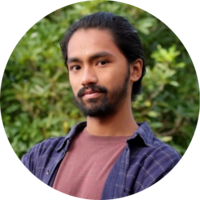 About Nico Lim

Nico is a regular contributor for Digital Surge – one of Australia's most trusted and user-friendly cryptocurrency exchanges. He has a keen interest in cryptocurrency, the Blockchain and technology that can simplify and enhance our everyday lives. Since being converted to the world of crypto and innovative tech, Nico has dedicated much of his time to creating easy-to-digest crypto content for Australians through Digital Surge's crypto education hub. He has a knack for making things simple without getting bogged down in unnecessary technical details.