New figures show that consistent spending via buy now pay later schemes could require the same repayments as if you had bought a small car with a personal loan or bought a round-the-world-cruise with a credit card.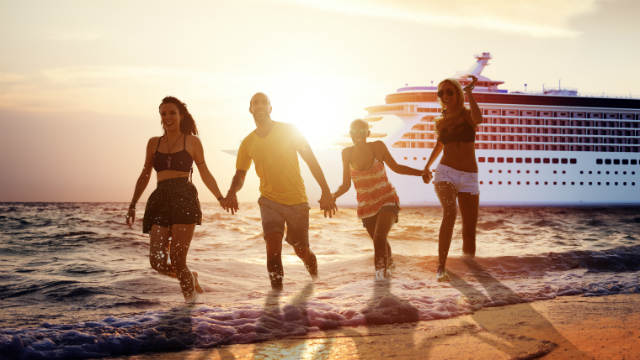 BNPL companies, such as Afterpay, Zip Money and Humm, operate like the name suggests – consumers can buy a product immediately using the BNPL company's money and pay it back in instalments. For example, when an Afterpay user makes a purchase with a retailer participating in the scheme, Afterpay covers the cost of the goods and allows the customer to pay back the money in four equal instalments, without any extra fees or charges – except if a payment is late. Afterpay restricts spending for users, much like a credit limit on a credit card.
Canstar money expert Effie Zahos says shoppers can often overlook the cumulative impact of using these services in the long run, even if the spending limit seems relatively low. New Canstar research reveals that if an Afterpay customer who had a $1,000 purchasing limit kept spending up to that limit every two months, their regular repayments (of $250 a fortnight) would be the same as if they had:
bought an 87-night

round-the-world cruise

for about $15,200 on a credit card (paying it off over three years), or

used a personal loan to buy a 2019 Suzuki Swift GL for about $15,990 (RRP) (paying it off over three years).
Their Afterpay repayments of $250 every fortnight for three years would have totalled $19,500 – or 30 $650 Coach Hadley Hobo handbags; or 18 (and a half) iPhone X mobile phones.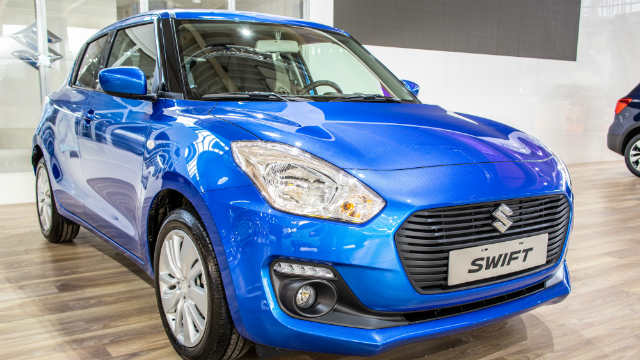 Buy Now, Pay Later payments of $250 per fortnight are equivalent to…

Average Interest Rate
Loan Size
Credit Card

16.87%

$15,220

Personal Loan

11.30%

$16,474

Source: www.canstar.com.au – 22/10/2019. Assumes regular BNPL repayments of $250 each fortnight for three years, for a total spend of $19,500 with no late payment or other fees. Credit card average rate based on unsecured personal credit cards on our database. Personal loan average rate based on unsecured variable personal loans on our database available for a loan of $15,000 (taking the midpoint rate where rate ranges are applicable). Each paid back over a three-year term.
Ms Zahos said users should heed the warnings, and never forget that in many ways, using these services is just like taking on any other loan.
"The idea behind buy now, pay later is clever," she said. "You get an immediate shopping hit without having to pay the full price upfront. There's no interest payable and no fees if you repay on time. Trouble is, it's so convenient that it is influencing consumer spending.
"Ask yourself, would you buy the same item if you had to cough up the full amount now? If the answer is no, then you're not alone. The Australian Competition and Consumer Commission found that 55% of consumers reported they are spending more than they did before they used buy now pay later arrangements.
"They may not charge interest but make no mistake, buy now pay later can potentially get you into just as much trouble as a credit card."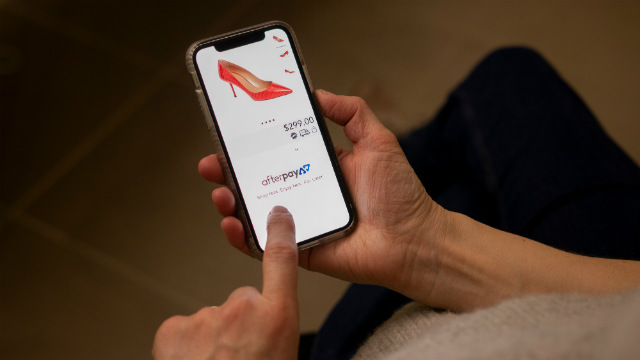 Why home loan applicants should be wary of buy-now-pay-later debt
Ms Zahos said anyone looking to qualify for a home loan should take particular care using a BNPL scheme, just as they would when taking out a credit card or personal loan.
"While it's unlikely that a lender would knock you back because you use a buy now, pay later service, it can be used to build up a profile of the kind of spender or saver you are," she said.
"Of course, if you default on a buy now, pay later service, the provider can report this negative activity and this will certainly impact your credit score."
The enticing nature of the payment system could lead people to spend more than they normally would, she said.
"If that's the case, your lender will question your spending behaviour. It may not necessarily mean they knock back your application, but it could delay the process as you may have to explain yourself.
"If you are applying for a home loan, I'd suggest giving yourself a six-month financial digital detox before seeing a bank. That means go easy on the credit, which includes buy now, pay later."