Canstar explains the benefits of a joint credit card, and whether a joint credit card is better than getting a credit card in your own name.
What is a joint credit card?
There are two types of joint credit cards.
1. One account, two cardholders
A true joint credit card is when two people have credit cards linked to one line of credit account. Both cardholders are able to make transactions using their cards and have equal access to make changes to the account, although some changes like closing the account require the consent of both cardholders. Lenders consider the incomes and credit ratings of both parties when they make an application for a joint credit card.
Similarly to joint bank accounts, joint credit cards represent a substantial commitment, as both people on the credit account are legally liable to repay the balance on the account. Joint credit cards are designed for people who trust each other implicitly, such as family members or long-term partners. They are not designed for new or unstable relationship, where one partner may take advantage and leave the other person to pick up the bill.
2. Primary card with additional cardholders
Most normal credit cards (not necessarily "joint credit cards") allow the account holder to add additional cardholders to the line of credit. Additional cardholders are where one person is the primary cardholder and is legally liable to repay all transactions made using the account, while the other person is a secondary cardholder (a.k.a. additional cardholder or supplementary cardholder).
Some credit cards offer an additional card or several additional cards at no extra cost. However, not all do – so it's worth checking the annual fee that applies to additional cards before signing up.
Additional cardholders may not benefit greatly from having an additional card on someone else's account. First, their spending and repaying on the primary cardholder's account does not usually go towards their credit rating or credit report, so it doesn't help them in future credit or loan applications. Secondly, additional cardholders cannot usually redeem the rewards that they earn towards the primary cardholder's account.
Is a joint credit card better?
The pros and cons of joint credit cards are complex and depend on how well you can work together as a couple. You can consider a joint credit card if both you and your partner are fully convinced that it is a good idea and you have the same goals for how to spend your shared money.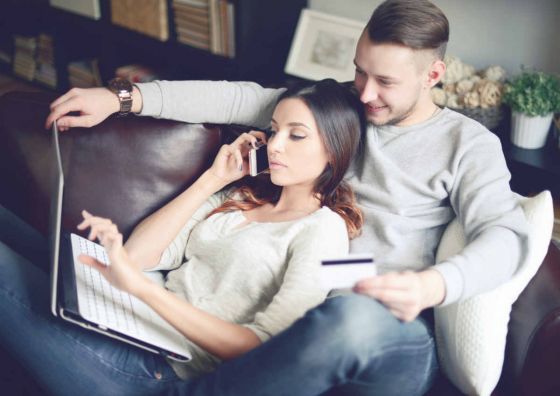 A joint credit card is only a good idea if it would add to the convenience of sharing life together without adding unnecessary strain on your relationship. If you do not have the same goals – one person is a spender and one a saver – then a joint credit card is likely to bring strife into your relationship. It is vital that both partners agree on how much they will contribute to repaying the joint credit card each month.
Below, we consider the pros and cons of joint credit cards.
Benefits of a joint credit card
Some of the benefits of a joint credit card include the following:
Only pay one set of annual fees and transaction fees, instead of paying fees on two credit accounts.
Joint payments are easier to manage with one account (e.g. mortgage repayments, rent, electricity bills).
Earn rewards faster, with two cards earning points towards the one account. Unlike with an additional card, both cardholders can redeem rewards.
It is easier to get a clear picture of your overall financial situation as a couple, so each person knows whether or not they can afford to spend on something.
If one person's credit rating is not amazing but the other person's credit rating is, it balances out in the application process. So a joint credit card application is more likely to be approved than an individual application by the person with a poor credit rating.
It enables a couple to work together towards a common goal, such as paying off a debt, saving for a house deposit, etc.
On the pros side, having a joint credit card makes it easier for couples to stick to their joint budget. When you can each see what the other person has spent, you have a clearer picture of your combined financial situation and how much money is left to pay for upcoming expenses.
A joint account can sometimes reduce the temptation to overspend, because each person knows their spending is no secret from their partner.
On the cons side, there's always the risk that the "what's yours is mine" attitude can be unhelpful for couples where one or both partners are not prepared to be responsible to each other for their spending. And when partners part ways, a joint credit card can leave one person stuck paying off another person's debt and suffering a black mark on their credit record.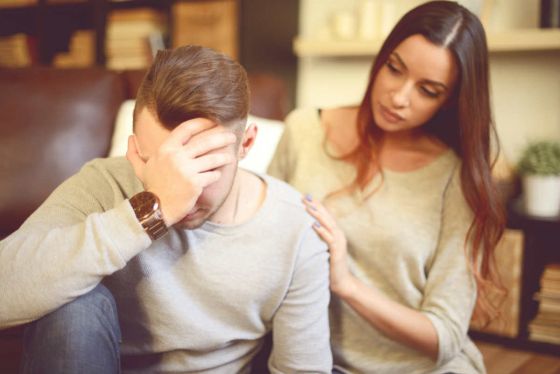 Studies have shown that in general, money disagreements affect 70% of couples in Australia – but that doesn't have to mean the end of true romance. For couples who are willing to work as a team and communicate regularly about their expenses, there can be many benefits to choosing joint credit cards.
And of course, there's always a middle ground to be found between joint credit cards versus each having your own credit card. Perhaps a couple could each have their own credit card or debit card for discretionary spending, and have one joint credit card that is used to pay all shared bills, such as housing, fuel, electricity bills, and groceries.
Whether you decide to choose a joint credit card, individual cards, or a mix of both methods, finding a card that suits your financial choices is essential. You can use our website to compare credit card providers:
Learn more about Credit Cards