Customers of Australia's largest bank can now use their iPhones or Apple Watches to tap and pay at the shops.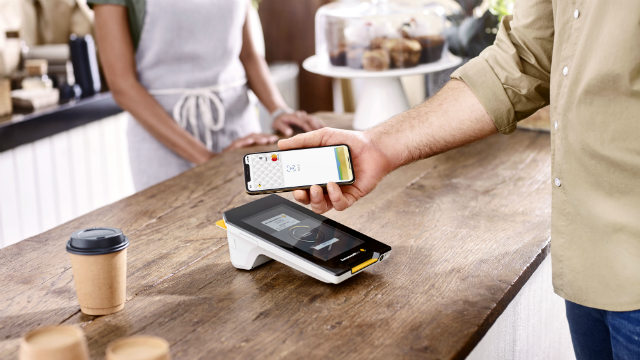 Commonwealth Bank, and its subsidiary Bankwest, is the second of the big four banks to offer the Apple Pay digital wallet, with ANZ customers having had access to it since April 2016.
Customers with debit or credit cards from CommBank or Bankwest can use their iPhones or Apple Watches to tap and pay for items from today.
The service can be used anywhere customers see a contactless payment symbol in Australia or overseas, including online payments from participating websites on Apple web browser Safari where customers can complete a payment using Face ID or Touch ID.
ANZ recently expanded on its initial Apple Pay offering by making eftpos available in the digital wallet, meaning its customers can now withdraw cash from some major retailers, including the likes of BP fuel stations, McDonald's and Bunnings.
It also allows ANZ digital wallet customers to choose the same point-of-sale payment options, such as cheque or savings, as offered by their plastic debit cards.
A Commonwealth Bank spokesperson confirmed the bank does not offer this eftpos feature.
Westpac indicated in December that it remains open to offering Apple Pay in the future.
Other Australian banks that already provide Apple Pay include Macquarie, ING, Suncorp Bank, CUA and Bendigo Bank.